What Can Be Taxed In A North Carolina Divorce
by PRC Agency
PR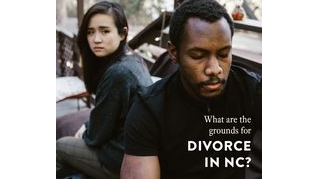 For most, paying taxes is not the highlight of the year. This can be particularly true in difficult times. It can be even worse for those facing a divorce and worrying about how a divorce might affect taxes. But how exactly does divorce affect taxes? The answer isn't an easy one. The Law Offices of Dustin McCrary have issued a new article on what exactly gets taxed in a divorce.
Alimony, or spousal support, is the regular payment of money by one spouse to another following a divorce. While it is not consistently awarded, when it is, it is essential to know that generally, if the award was made any time in 2019 or after, the paying spouse cannot deduct alimony payments, nor does the receiving spouse report them as income.
Child Support and Child Custody: The Internal Revenue Service has generally determined that child support payments are neither deductible nor taxable. Nevertheless, it is still essential to consider issues like which parent will claim the children as dependents for a dependent exemption and which parent will be able to claim various child tax credits that may be available under the law depending upon particular circumstances.
Property Division: Property division is undoubtedly one of the areas of divorce where tax issues can become more complicated. Often, and mainly if a couple has been married for some time, there can be a variety of types of property to divide - the marital home, pension and retirement accounts, vehicles, bank accounts, investment accounts, and real estate are only a few of many examples. Unfortunately, there is no bright-line rule when it comes to exactly how dividing marital property might affect a person's taxes, as each circumstance is slightly different.
The Law Offices of Dustin McCrary can help clients with divorce settlements. To read the full article visit the link here.
Sponsor Ads
Report this Page
Created on Sep 29th 2022 02:08. Viewed 26 times.
Comments
No comment, be the first to comment.