Want A Natural Anti-Aging Solution? Try Stabilized Active Oxygen drops
by PRC Agency
PR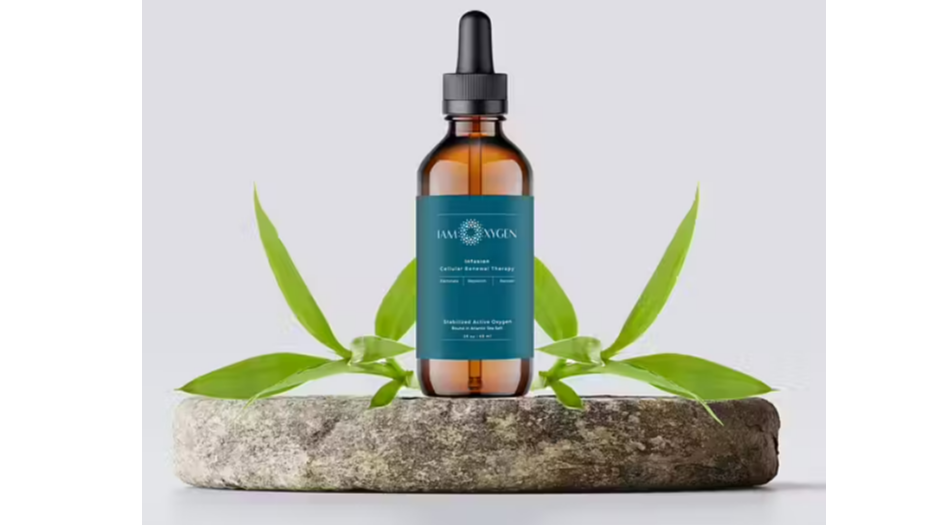 If you've been looking for a natural product that provides anti-aging properties, you may have heard about the benefits oxygen can provide but wonder how to take advantage of it.
That's why IAmOxygen created its 'Infusion' cellular renewal therapy solution, which offers internal health and anti-aging benefits by boosting your body's natural oxygen levels.
Infusion can help improve your overall health, as well as strengthen your immune system, maintain your mental clarity, and increase your energy levels.
Check it out at https://iamoxygen.com/product/infusion-internal-cell-therapy
"Low oxygen levels may lead to a number of ailments," a company spokesperson explained. "One way of providing our bodies with enough oxygen is through dissolved active oxygen solutions, which work by making high concentrations of oxygen readily available for absorption into the blood stream.
"At IAmOxygen, we're making it easier for anyone to boost their body's oxygen levels using chemical-free formulations," they added.
Infusion provides a wide range of health benefits, such as promoting muscle recovery, detoxification, and supporting the body's metabolic processes. It can also assist with your recovery from both physical and mental stress while boosting your energy levels.
Each bottle of the bio-oxidative product comes in a 60ml bottle, with an in-built dropper for 2ml dosing. The easy-to-absorb liquid can be added to water with a recommended mix of 2ml per 1oz of water, or taken directly under the tongue 2 to 3 times per day.
Infusion consists only of organically sourced dissolved stabilized bioavailable oxygen and sodium chloride in the form of sea salt. Furthermore, the solution is vegan and cruelty-free, making it ideal for customers who only purchase ethically made products.
If you're looking for more ways to naturally improve your health, you can find other bio-oxidative products on IAmOxygen's website. These include a nasal defense spray to reduce infections and nasal inflammation and a skin rejuvenator that can improve skin elasticity and help repair skin conditions, such as burns.
A recent user of IAmOxygen's Infusion said, "I suffer from low oxygen levels in my blood. My numbers run normally around 92 using my oximeter to measure. This product can raise my numbers to 97 or 98 within minutes of using."
Start harnessing the natural power of oxygen for its anti-aging and overall health benefits with IAmOxygen's Infusion!
For more information, you can visit http://iamoxygen.com where you can find the complete product range.
Sponsor Ads
Report this Page
Created on Nov 23rd 2022 02:01. Viewed 54 times.
Comments
No comment, be the first to comment.