Volvo Penta Successful Challenge to Install TWD1645GE Engine In a Prototype Genset
by Generator D.
Diesel Generator
When Volvo Penta produced a new power generation engine, it turned to long-term business with its partner to install the TWD1645GE in a prototype genset. The Lebanese genset manufacturer tasked two of its customers with field-testing the unit, and one year later, the product has proven to be a success.
When Lebanese electricity supply company Ishtirak El Hassan needed additional power sources to keep up with demand, it was eager to field-test the new genset from Khonaysser Motors. With an unstable mains electricity supply, Lebanon is frequently subjected to power cuts. To ease the burden, Ishtirak El Hassan uses gensets to produce electricity for small companies, shops, offices and homes.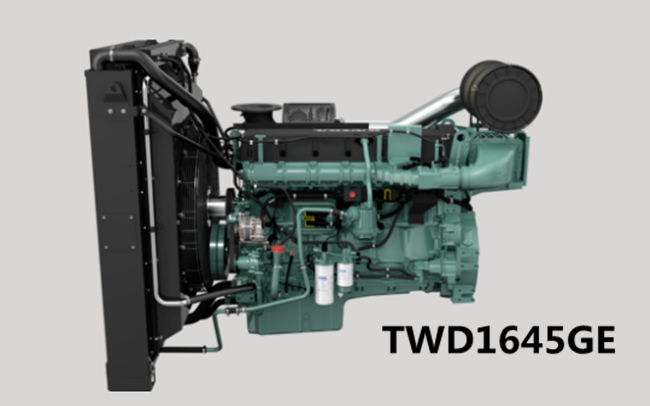 Technical data of diesel engine TWD1645GE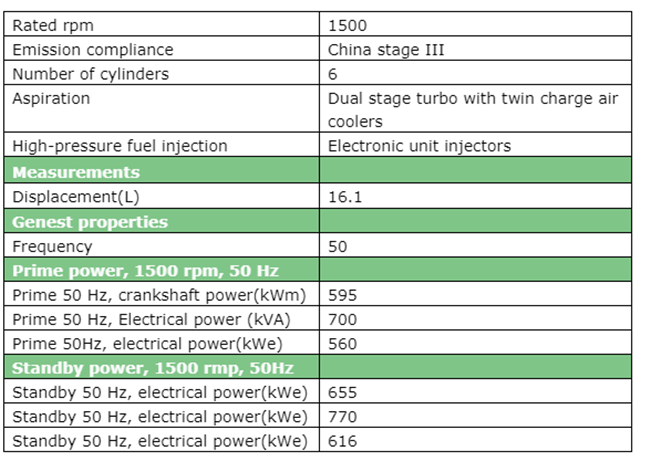 The company began field-testing a new genset equipped with Volvo Penta's latest power generation diesel engine, the TWD1645GE, in 2017.

"We have been really satisfied with this genset," says Ali Soufan, owner of Ishtirak El Hassan. "The Volvo Penta engine in Khonaysser Motors' genset performed very well. We even wanted to delay the end of field-testing the genset as we didn't want to return it!".
Increasing demand for power

The gensets need to be able to operate for up to 24 hours continuously, and more than 6,500 hours per year. Ishtirak El Hassan wanted a genset with a high-performance engine, and the 16-liter TWD1645GE has the highest power density in its class.
"Over the past year we have extensively used this new genset," says Soufan. "Because it has functioned very well and suited our needs, we have actually bought one of the Volvo Penta engines at the end of field-testing."
Successfully uptake of the latest model.
The Middle East is a big market for gensets due to difficulties in the supply of mains electricity.

The result of test feedback, this engine has been a remarkably good performer, it has been running trouble-free over the past year with only minimal intervention from staff to cover routine maintenance. The dual-circuit cooling system is perfectly adequate for climatic conditions. Technically supporting this product has been an easy job.
"It is based on a well-known reliable engine family, and all modifications have made a solid grounding for the TWD1645GE. Since field-testing, we have successful sold many of the gensets with this engine to other customers."
Volvo Penta's TWD1645GE has the same engine base as previous models but with more power leveraged. It is designed to perform in harsh environments, is compact and easy to install. Its reduced fuel consumption provides low total cost of ownership.
"We are happy that Khonaysser Motors have confirmed that the engine has been running flawlessly with only regular maintenance and replacements required of scheduled consumables," Fredrik Rönnquist says, business development manager for industrial engines at Volvo Penta.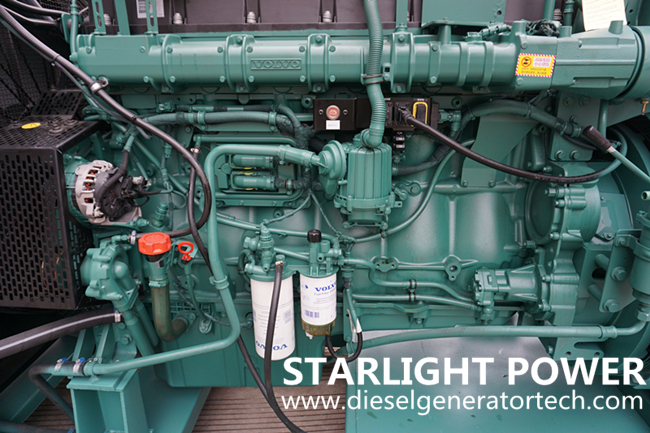 Making a good impression
Printing company, 53dots, is another customer. The company produces a range of printed materials for commercial purposes. It is in operation for more than 3,000 working hours a year, and relies solely on gensets to power its machinery.
"We rely on high quality gensets all the time and we have been pleased with how this has operated," says Wael Jamaleddine, owner of 53dots. "The Volvo Penta engine in this genset has helped keep our business running smoothly."
The TWD1645GE produces up to 770 kVA standby at 1500 rpm (50 Hz.).
Volvo is Sweden's largest industrial enterprise, has more than 120 years of history, is one of the oldest engine manufacturer in the world, so far the engine output has reached more than 100 million units, and is widely used in automobile, engineering machinery, ship and other power, it is the ideal power of the generator.

Starlight Volvo series environmental protection unit emissions reach Euro II and III and the European EPA environmental standards, it is the six cylinder engine and electronic injection technology of warlords, with small size, less fuel consumption, high precision, long life and other characteristics, and win the praise of customer around the world.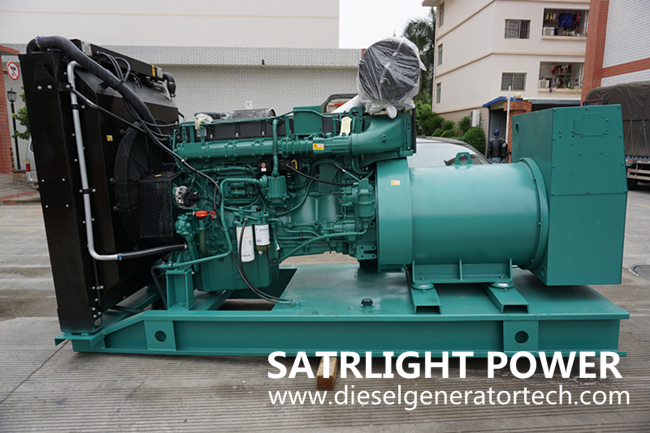 In recent years, Starlight Power company and Volvo has a extensive cooperation, and we have became their OEM supporting factory and technology centers, to open the international market has laid a solid foundation. Our customers also have a good feedback about Volvo diesel generator set, and we believe it will be better and better in future. If you are interested in Volvo diesel generator set, please contact us by email sherly@dieselgeneratortech.com. We will provide you the best suggestion, product and service in time.
Sponsor Ads
Report this Page
Created on May 15th 2019 02:18. Viewed 247 times.
Comments
No comment, be the first to comment.