Visit The Best Wills Point, TX Dental Practice For Teeth Cleaning & Dental Exmas
by PRC Agency
PR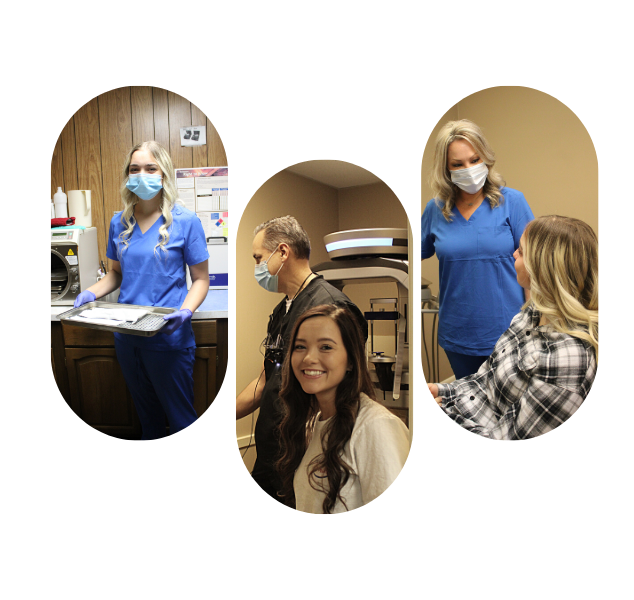 There's a lot you can do to make sure your gums, teeth, and mouth are as clean as they can be - starting with a visit to Taylor Made Smiles of Texas!
The Wills Point practice pledges to help you fully optimize your oral health. With an expansive range of dental hygiene services including professional teeth cleaning plans, Taylor Made Smiles of Texas is equipped to assess and assist you while meeting your specific needs.
Click https://taylormadesmilesoftexas.com to find out more!
Headed by experienced practitioner Dr. Ron Taylor, the Wills Point practice strives to improve local access to necessary dental care in all areas - ranging from general procedures to emergency treatments and more. Their aim is to maximize your satisfaction in terms of your treatment experience and long-term results.
Aided by the family practice's specialist hygienist, Jennifer Fisher, Taylor Made Smiles of Texas promotes regular routines conducive to proper oral hygiene. Alongside its teeth cleaning and maintenance options, the practice offers instructions and advice for adults and children alike, with tips to keep your teeth, gums, and mouth in a healthy condition.
You'll further benefit from the dental practice's special implant options, currently offered as part of an ongoing promotional campaign. Taylor Made Smiles of Texas provides a buy one implant, get one free service - take advantage now!
In accordance with a philosophy that prioritizes your convenience, Taylor Made Smiles of Texas allows you to easily book appointments and consultations through its official website. Don't miss out.
"I came in with a cap that had fallen off after leaving another local dentist's office," said one satisfied patient. "After reviewing my difficulties with Taylor Made Smiles of Texas, they reset my cap in place after x-rays and good, professional teeth cleaning. I have never met a group of people more determined to solving my issues and having me leave with a bright smile."
With the latest announcement, Taylor Made Smiles of Texas continues to support patients like you within its Wills Point community and beyond through a versatile selection of dental options. Its skilled team is able to provide solutions tailored for preventative, restorative, and cosmetic concerns, featuring Ozone therapy, teeth whitening, digital dentures, and others.
Smile - you've found your new dentist! Whether you're in Wills Point or across Texas, check out https://taylormadesmilesoftexas.com to learn more about Taylor Made Smiles of Texas and the extensive array of general and cosmetic dentistry programs you need!
Sponsor Ads
Report this Page
Created on May 10th 2022 02:18. Viewed 67 times.
Comments
No comment, be the first to comment.