Virtual Business Cards For Smart Networking Success - Try The Innovative mTap!
by PRC Agency
PR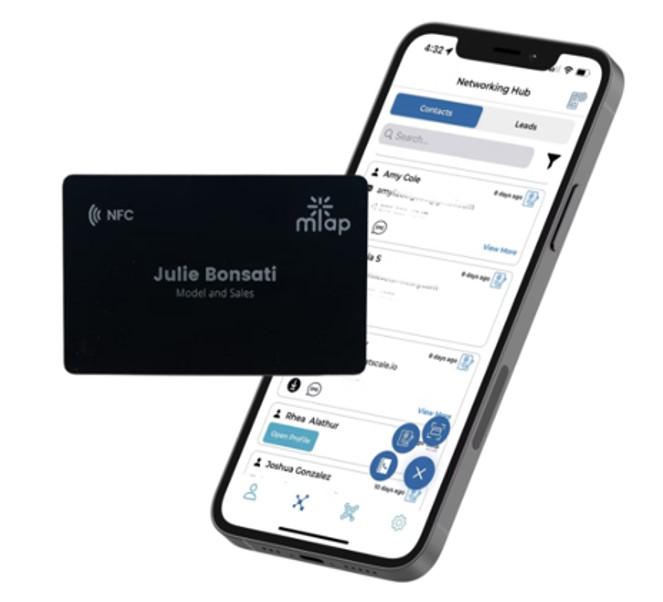 Are you sick of writing your name and information on a napkin because you always run out of paper business cards at business shows? Check out the virtual business cards at mTap.
mTap is an NFC (Near-Field Communications) device that allows you to tap another person's smartphone and communicate all the information in your profile that you want to share, including website, videos, social media accounts, calendar, and more. You choose what you want to share.
Visit https://mtap.io/blog/todays-business-card-landscape-nfc for more information.
The business world has become increasingly digitized over the years, even faster since the recent pandemic made virtual meetings the best way to stay in touch with clients and remote workers. You can now use mTap virtual business cards to turn first contacts into business opportunities.
You might choose digital business cards because they are cost-effective. Updates are easy and can be completed in seconds. No re-printing is needed.
You may also recognize the benefits of virtual business cards for the environment. Malaysian tech company CodeZero reports that 7.2 million trees are cut down each year to make paper business cards, 88% of which are thrown away within a week.
Digital methods of contact are in demand more than ever. Like many people, you probably no longer want to exchange physical business cards. Virtual cards are changing the business card landscape because they easily connect individuals with just a seamless digital exchange.
A digital card allows you to share far more information in just one tap than on a paper card. You no longer need to choose which vital pieces of valuable information can fit on a 3.5" x 2" paper card. Instead, you can craft a digital representation of yourself with your brand, logo, and whatever other information you choose.
You can even have different versions of your card, with a social card for friends and a business card for clients.
mTap offers its digital cards in several forms, including round, square, and rectangular stickers, buttons, and magnets, as well as plastic cards and key fobs. Whichever form you choose, you will deliver a compelling first impression when you use your mTap to tap the other person's phone and all your information is automatically shared.
A satisfied client wrote, "This is so much better than having to carry around business cards. It is such a novel and innovative way to present my information. Clients are very impressed and I love it."
Are you ready to get modern with a virtual business card? Don't wait until everyone has already given up paper cards. Impress friends and business associates with this innovative way of sharing information.
Go to https://mtap.io/blog/todays-business-card-landscape-nfc for the information you need.
Sponsor Ads
Report this Page
Created on Jun 25th 2022 14:18. Viewed 85 times.
Comments
No comment, be the first to comment.