VCDS 17.8.0 Update Online Vagcom 17.8.0 support 16 languages Using Tips
by Julie Xiong
salers manager
VCDS 17.8.0 Multilanguage version supports software and firmware update online. OBD2cartool.com
vagcom v17.8.0
with original plan 1:1 work with languages including: Chinese, English, French, German, Russian, Italian, Swedish, Danish, Czech, polish, Dutch, Hungarian, Portuguese, Spanish, Slovenia, Romania. Today julie will share you installation guide manuals when using vcds online update version cable.
Vagcom 17.8 HEX CAN USB Interface VCDS 17.8.0 online update version 16 multilanguage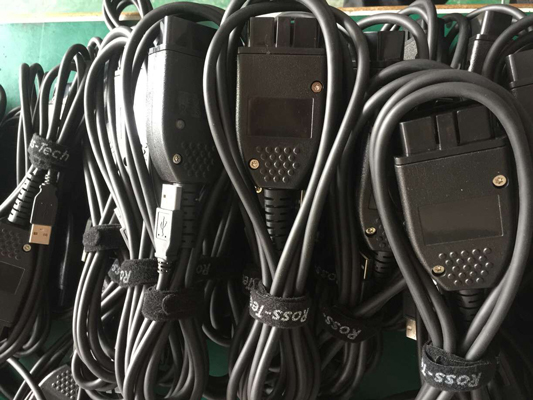 javascript:nicTemp();
VCDS 17.8.0 Update Online With VCDS 17.8.0 Francais Software Using Tips:
1. This original plan 1:1 VCDS 17.8.0 Multilanguages Version from obd2cartool.com need to use vcds loader to operate. And need to register before using.
2. VCDS 17.8.0 Francais Software installation simple steps:
1) firstly Install the VCDS software. clik next, next …
2) secondly install vcds loader. After you finish the software here, pls DO NOT open the VCDS software at once. Continue to install "VCDS Loader Eva v1.1 Setup"
3)register. connect the cable to the laptop, Click "Register hardware " to register, Generate the register file. Then send this registration on desktop to your seller to help to finish the register , and he will send back a new file to you. The you can complete the registration via the file.
3. please use the VCDS Loader to run the vcds software after the vcds software installed.
4.for each time vcds software update, you have to install the new VCDS loader, we will offer the new VCDS loader after we tested the latest software.
For more details information, welcome to Add my Whatsapp (+86 13537734676) or Skype (great2obd) if you have, Your Private Secretary in Car Repair Area! 16 Hours Online at your Service!
Julie Xiong
Email : obd2cartool@hotmail.com
Skype : great2obd
Whatsapp : 0086 135 3773 4676
Website : www.obd2cartool.com
Sponsor Ads
Report this Page
Created on Oct 14th 2017 05:59. Viewed 563 times.
Comments
No comment, be the first to comment.