Use NFC Compatible Coins To Instantly Transmit Your Contact Info To Clients
by PRC Agency
PR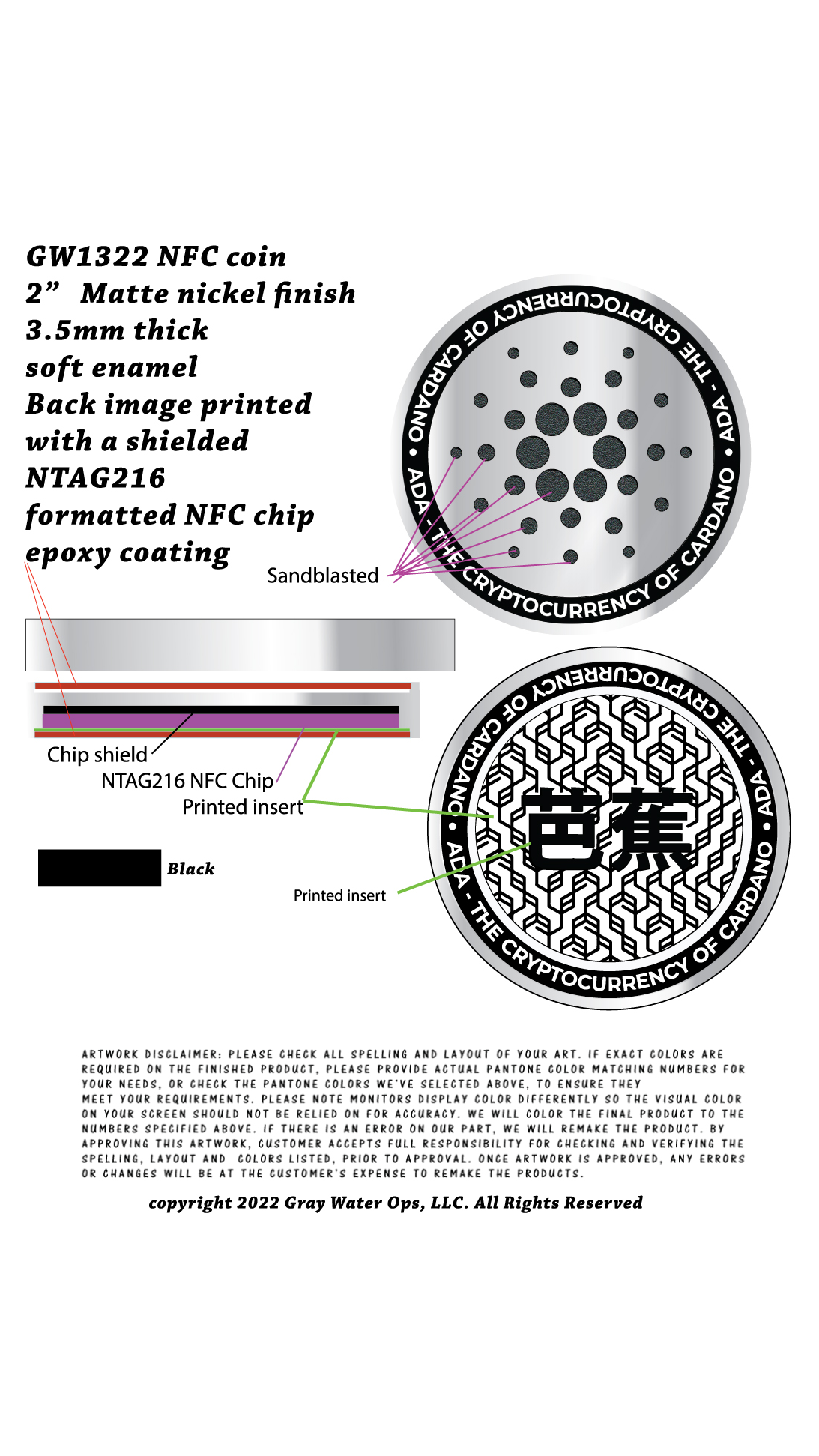 As the business world becomes increasingly digitized, connecting with colleagues and customers can become more difficult if you operate more in the material realm of trade shows and handshake deals. Sure, you could give out business cards, but who would take the time to manually enter your number into their phone? More than likely, they will simply use Google, which might send them to your competitors instead.
Gray Water Ops has devised a smart solution: the NFC challenge coin. The coin contains an NFC chip, programmable with a wide variety of functions that can interface directly with any compatible device. You can pair this smart business card with any smartphone wirelessly to instantly transmit your contact information to potential clients in a single motion. This technology is great to use at crowded business forums and trade shows, making it much more likely for potential partners to contact you in the future.
Gray Water Ops has now finalized the design of its technology that was previously available in prototype mode, and secured the patent for the coins. These custom coins can serve as a piece of branded merchandise with the added utility of programmable NFC integration.
To find out more, visit https://www.graywaterops.com/nfcchallengecoins
The coins can be programmed to instantly transmit your contact information or execute commands when in contact with an NFC-compatible device, eliminating the need for using standard business cards. They are also infinitely reusable and generate no waste.
Although the use cases for these coins have not yet been fully explored given that the patent was secured earlier this year, so far they have seen a wide adoption at conferences and trade shows where high-volume foot traffic makes efficient communication essential. The NFC challenge coin simplifies the process of contact information transfer down to a single motion, making it extremely efficient in time-sensitive situations.
One reviewer stated, "I ordered some military coins in May 2013 and was so impressed with the speed and quality that two months later I placed a second order for coins for my local Rotary club. They turned out great as well, and are used as thank you mementos for each week's guest speaker. I regularly have people ask me where I sourced them when I hand out either of the coins. I gladly point them to Gray Water Ops when I get the question."
Challenge coins have historically been used to show affiliation to an organization, and distributed to trusted partners as a sign of goodwill and membership. With Gray Water Ops's advanced technology, challenge coins now have a new utility as a communication tool while still maintaining their usefulness as a symbol of association.
These coins are fully customizable, with soft or hard enamel and laser-edge engraving on both faces. You can provide your own graphics and logos, or you can work with Gray Water Ops' in-house team of designers to create professional graphics.
You can contact Gray Water Ops today to get a quote and discuss this revolutionary technology further. They are renowned for their stellar customer service and timely delivery - you will not be disappointed!
To place an order today, visit https://www.graywaterops.com/nfcchallengecoins
Sponsor Ads
Report this Page
Created on Nov 21st 2022 10:36. Viewed 30 times.
Comments
No comment, be the first to comment.