USDT To IBAN Account Bank Transfer With EU Crypto Platform For High Net Worth
by PRC Agency
PR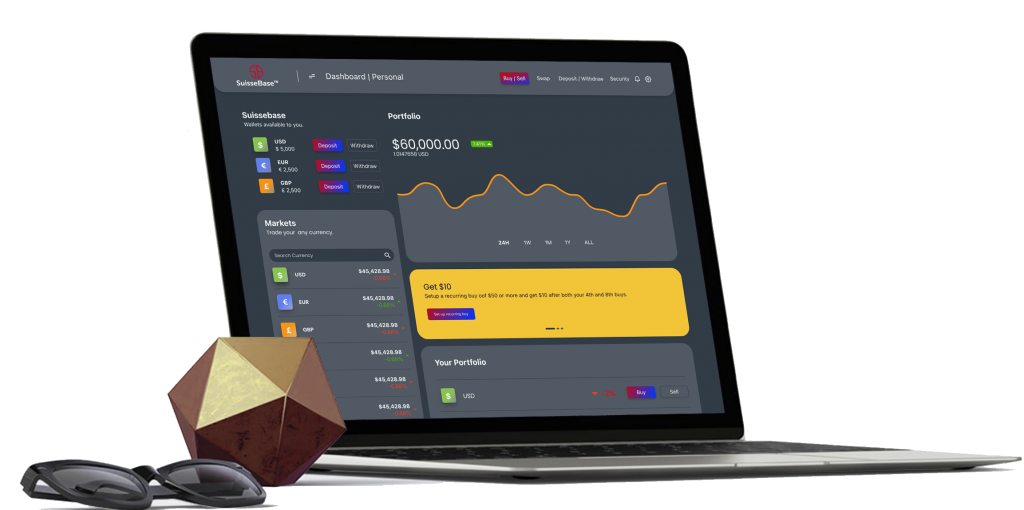 Switzerland is without a doubt one of the best countries on the planet - the Alps are gorgeous, the cheese and chocolate are delicious… and the flag is a big plus!
I'll pause for groans and eye rolls.
Jokes aside, the Swiss did give us a lot of great things - and banking is definitely one of them!
Known for their discretion and professionalism, Swiss banks are second to none - and one company is bringing the principles of Swiss banking to the world of crypto.
Suissebase.ch, an independent digital asset exchange with bank-grade security protocols, offers USDT to IBAN account transfer services for personal and B2B transactions.
Check it out at https://suissebase.ch
Through its secure, licensed, and audited platform, Suissebase.ch gives you an all-in-one solution for all your crypto-to-fiat transactions. With over forty tradable assets now available, the platform offers a range of low-fee exchange and withdrawal solutions.
Whether you're looking to stake, trade, withdraw or send crypto, you can get it all done with Suissebase.ch. Licensed and authorised by Swiss Regulators, the company provides offline backup for cryptographic key materials which are stored in Federal Standard vaults. Coincover insurance is also part of its robust security system, meaning all your digital assets are protected.
"Designed, developed, and deployed by individuals with military, law, and finance backgrounds, our security standards rival those of government institutions and banks," said a company representative. "We protect your hard-earned wealth using a combination of the following technologies," they added.
With Suissebase.ch, you get 24/7 support and a dedicated client relationship manager. The company's team is staffed with industry veterans who can provide insights and strategies whether you're looking to build your personal or corporate crypto portfolio. All assets available on the platform go through extensive internal and external evaluations.
Additionally, Suissebase.ch has established connections with leading banks and financial institutions. As such, it can offer a global service available through the mobile app or the company website.
Custodial wallets are also available, with private keys created and stored in accordance with bank-grade security standards. New features and the Suissebase corporate crypto card are currently in development.
In line with the principles of the Swiss, Suissebase.ch believes in discretion and professionalism. Founded by CEO Beniamino Baruh, the company comprises experts in computer science, law, and international finance. Its team has helped companies across sectors add Bitcoin to their balance sheets - and it can do the same for you!
When it comes to your money, you don't want to take a Swiss cheese approach to security. So choose Suissebase.ch and get the kind of security, discretion, and professionalism you can only get from Swiss banks!
Go to https://suissebase.ch to set up your account!
Disclaimer: The information provided on this page does not constitute investment advice, financial advice, trading advice, or any other sort of advice and it should not be treated as such. This content is the opinion of a third party and this site does not recommend that any specific cryptocurrency should be bought, sold, or held, or that any crypto investment should be made. The Crypto market is high risk, with high-risk and unproven projects. Readers should do their own research and consult a professional financial advisor before making any investment decisions.
Sponsor Ads
Report this Page
Created on Sep 10th 2022 02:02. Viewed 96 times.
Comments
No comment, be the first to comment.