US Fashion Jeweler Has Waterproof Sailor Summer Collection Worn By Kylie Jenner
by PRC Agency
PR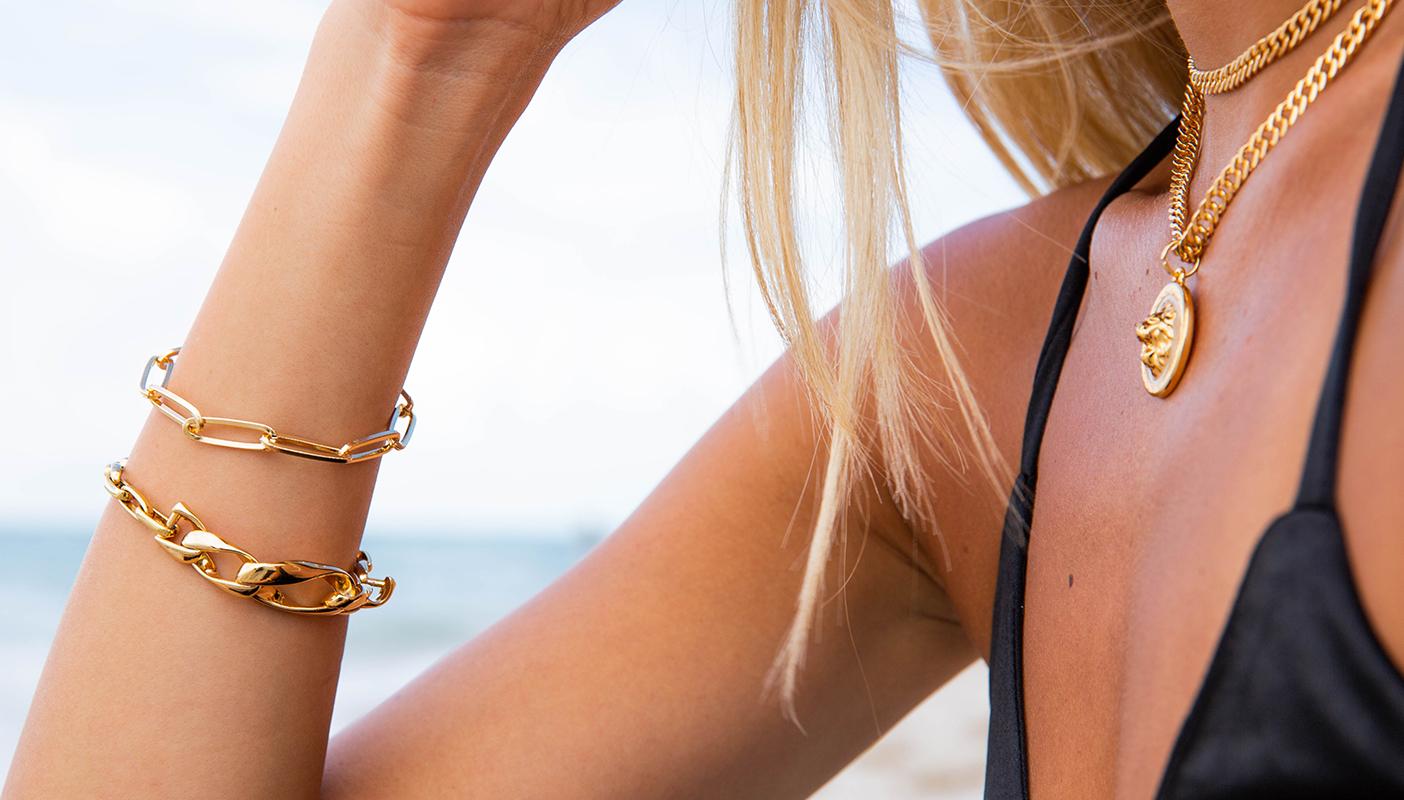 If you want to wear the exact jewelry that Kylie Jenner loves, thanks to NOÄ Jewelry, you can. The stylish summery pieces that have caught Kylie's, and a host of other celebrities' eyes, are now available for less, thanks to the store's 4th of July sale.
The popular online jeweler has a new waterproof 'Get Wet!' collection that is perfect for long, hazy days of summer spent by the sea, the lake or the pool. You can also buy new items from their Sailor Summer collection, which was worned by Kylie Jenner in honor of her own summer cosmetics campaign of the same name.
Go to https://www.noajewelry.shop to find out more.
The new collection of waterproof bracelets, earrings, necklaces and rings has been released in time for the upcoming 4th of July. NOÄ Jewelry is confident that there is no better accessory or finishing touch to your 4th of July outfit than their stylish statement gold pieces.
Perfect for wearing both by and in the pool, and later at the lounge, the range promises you the ultimate in tarnish-free durability and uses the latest in waterproofing technology. This means you can enjoy rocking the latest fashion styles without fear of their luster degrading over time or their color changing.
A 'Get Wet!' piece that you're sure to love is the Miss D Bracelet. This classic 7.5-inch adjustable bracelet features bold interlocked D-shaped chains. Like all of NOÄ Jewelry's pieces, it is genuine 18K gold plated.
If you are searching for earrings, you are sure to enjoy their Margot Pearl Hoops. Offsetting the timeless open gold hoops are two beautiful cultured pearls, which are placed at their ends. This style is both summery and elegant and truly brings the sea to the shore.
Popular new necklaces in their 'Get Wet!' waterproof range include their Constellation Medallions. These reversible pendants and chains feature a zodiac sign on one side and the corresponding constellation on the other. Available in every star sign, NOÄ Jewelry believes they make the perfect accessory for any water-sign woman, whether you are a Gemini, Cancer, Leo or Virgo.
Finally, if you want to accentuate your 4th of July outfit with a high-quality modern and stylish ring, the store recommends The Love Knot Gold Ring. This chunky statement piece fuses two rings together to symbolize love.
NOÄ Jewelry has become known across the US and Canada for their high-end, unique and curated jewelry lines and for the way they balance style with affordability and durability. Their pieces have been featured extensively in People and Cosmopolitan magazines.
A spokesperson for the luxury fashion jeweler said, "NOÄ is the high-end jewelry we all wish for made accessible to all! Our designs are classics with a modern twist."
For the freshest looks this summer, you need NOÄ Jewelry.
Visit https://www.noajewelry.shop to pick out your favorite waterproof piece today while it's on sale.
Sponsor Ads
Report this Page
Created on Jul 1st 2022 02:28. Viewed 114 times.
Comments
No comment, be the first to comment.