US Aesthetic Innovators Retail Hair Removal Laser For All Skin Colors/Hair Types
by PRC Agency
PR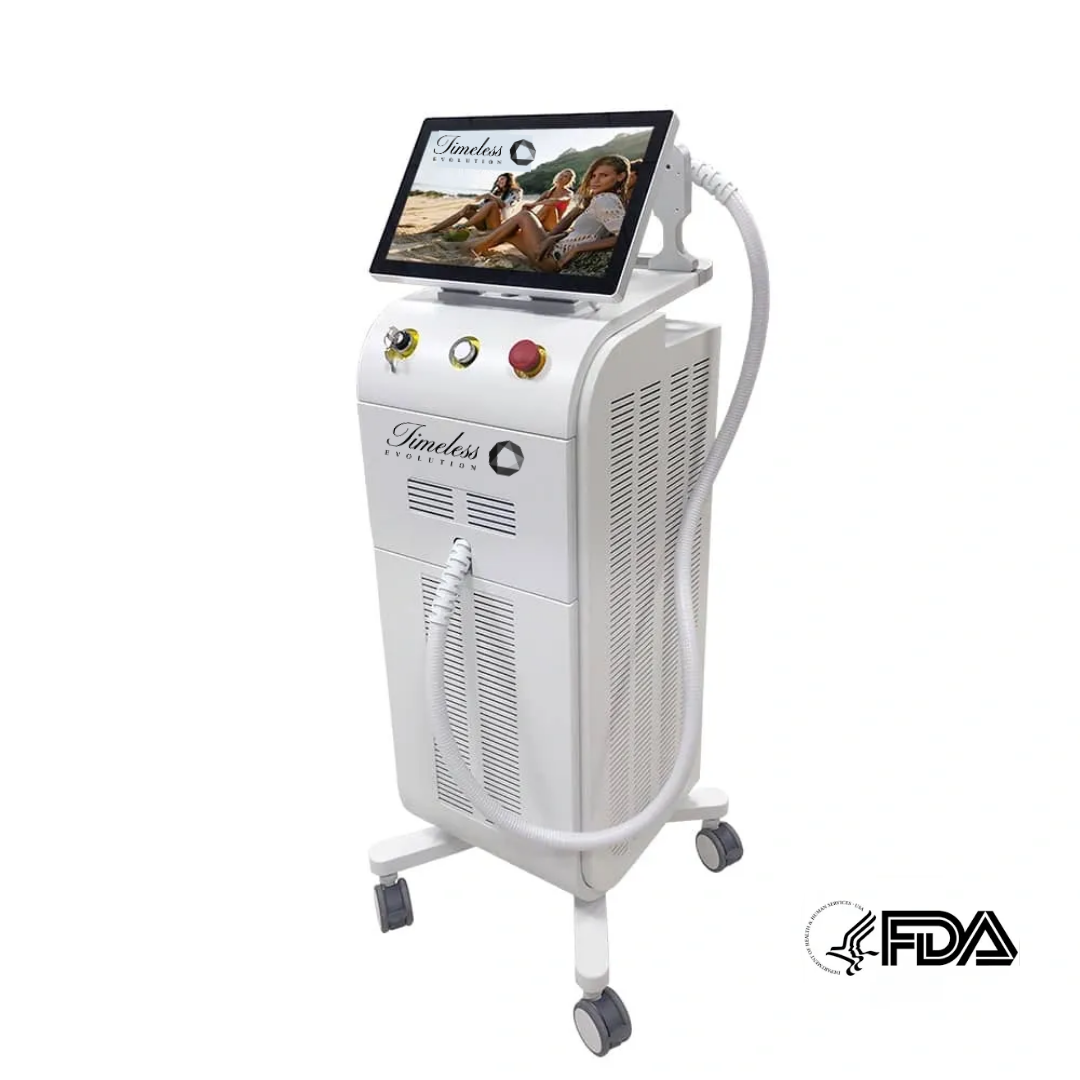 For flawless and fast hair removal results every time, beauty clinics like yours can't go past Timeless Evolution's new Diode machine.
The recently released device utilizes new generation diode technology. This cutting-edge technology makes use of three different wavelengths in one single applicator. This means the device, called the Diode Laser Platform, can target different skin depths simultaneously for more effective hair removal.
Go to https://timeless-evolution.com/products/ols/products/diode-laser-platform to find out more.
The launch coincides with the continued growth of the global laser hair removal industry. According to Fortune Business Insights, the market size was worth USD 483.0 million in 2020 and is currently on track to reach a predicted USD 1,619.7 million by 2028.
Increasingly commonplace across the country and for both men and women, Timeless Evolution understands that more American adults than ever are looking for permanent hair reduction and hair removal solutions. 
However, a late 2021 exposé for the New York Post revealed how many Americans have had horror stories when undergoing the treatment, attributed mostly to poor quality machines with harsh lasers that burn the skin. 
As such, Timeless Evolution is proud to be offering salons and clinics like yours, a device that ensures the highest level of hair reduction and removal, while giving you the complete assurance of full FDA registration and approval.
Their tri-wavelength Diode machine operates at 755, 808 and 1064 nanometers (nm) making it the most versatile laser hair removal device on the market. It will be suitable for all your clients, regardless of their skin tone, hair color, and hair thickness. 
The machine is powered by a 1200W laser module and you can use the applicator up to 30 million times. 
As a company devoted to aesthetic innovation, the device is also sleek and visually appealing, making it the perfect choice for high end day spas and beauty clinics. You can choose from three colors: gold, white and black. 
Timeless Evolution Inc. has over 20 years of experience in the field of medical devices, with 15 years specializing in aesthetics. They focus on providing you with cutting-edge technologies, deep industry knowledge, and the highest level of ongoing customer service. 
A spokesperson for the firm said, "At Timeless Evolution, we do more than sell equipment and products. With the sale of our specialist devices, we offer training, support, and coach you as you work to see your business thrive."
If you want to expand your clinic into the realm of laser hair removal, or are looking to replace a dated machine with something truly top-of-the-line, then Timeless Evolution's Diode Laser Platform is the perfect choice.
Visit https://timeless-evolution.com/products/ols/products/diode-laser-platform to see how the device can give your clinic and your clients the best hair removal results in the country.
Sponsor Ads
Report this Page
Created on May 13th 2022 14:05. Viewed 170 times.
Comments
No comment, be the first to comment.