Unplasticized Polyvinyl Chloride: Everything You Need to Know (uPVC)
by Fenesta Windows
Better By Design
Unplasticized polyvinyl chloride is referred to as uPVC. This product contains no phthalates or BPA. This means that the material is eco-friendly while still providing the advantages of a vinyl window frame. This material is commonly used in the installation of double glazing in new buildings, as well as in the replacement of old single glazed windows. Please tell us more about this material.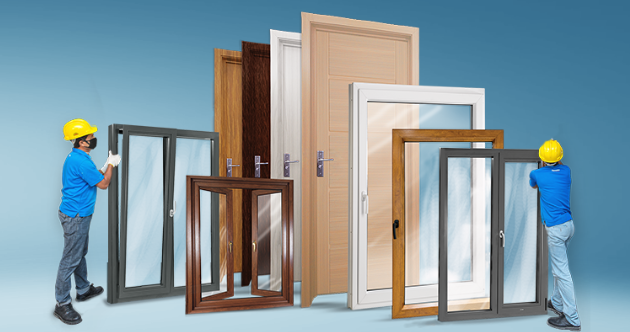 It is adaptable
There are numerous applications for uPVC. Siding and weatherboarding are also made from it. Aside from that, it can be used as a substitute for cast iron. Because uPVC is a great material for waste pipes, drainpipes, guttering, and downpipes, it can be used for plumbing and drainage. It can also be used for a variety of life-saving equipment.
It is long-lasting
One of the primary reasons that uPVC is used in window manufacturing is its durability. The material has a high thermal efficiency and durability. And, because it provides high levels of security and durability, this material is now a popular choice among homeowners and is thought to be a much better choice than other materials. It is also corrosion and rot free. This means that uPVC products have a longer lifespan than other products.
It is inexpensive
When compared to alternatives such as hardwood timber, uPVC is a more affordable option. It is one of the most popular options due to its low cost. It is also low maintenance, which can help you save money. As previously stated, uPVC Doors and uPVC windows will not rot, corrode, flake, or peel. One of the most significant advantages of high-quality uPVC products is that they require little maintenance. As a result, even after years of use, your windows and doors will look as good as new. All you need to clean them is a soft cloth and a soapy water solution. They should be cleaned on a regular basis to ensure that they last for many years.
It is an excellent insulator
uPVC is a poor heat conductor. As a result, uPVC doors and uPVC windows with double-glazed glass perform admirably as heat insulators. This means that no heat can pass through them, allowing you to enjoy a comfortable temperature indoors. You will be able to keep your home warm in the winter and cool in the summer. You will be able to effectively regulate the use of air conditioning, which will also assist you in lowering your electricity bills. Aside from that, uPVC doors and windows provide noise insulation. As a result, if you live on a busy street, this is a great option.
In recent years, uPVC has grown in popularity. Manufacturers and homeowners prefer uPVC over other materials because of the benefits it provides. We hope that this information has given you a better understanding of uPVC.
Sponsor Ads
Report this Page
Created on Nov 29th 2022 02:23. Viewed 130 times.
Comments
No comment, be the first to comment.