Types of Storage You Would Need For Your Embedded Computers
by Hayley B.
Blogger, prof. Author
Since embedded computers are the systems different from the casual, typical computers. Embedded computers have several components that are different from those which are used in other ones.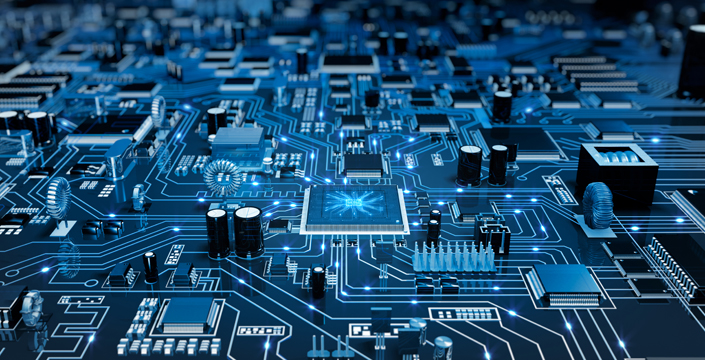 Today, in this article, we are going to talk about the types of storage devices that you would need in your embedded computers -depending on its type. Let's know them in detail and explore the differences.
1. SSD
Abbreviation for Solid State Drive, an SSD is a storage device containing non-volatile flash memory. An SSD is used in place of a hard disk because of its much higher speed.
A good-quality SSD is requisite for the most significant jump in performance for your general PC experience.
Companies like New Era Electronics have an extensive range of SSDs, including Innodisk 2.5" SATA SSD 3MG5-P, Transcend 2.5" SATA SSD410K, Innodisk mSATA 3MG5-P, and more.
Now let's know more about mSATA SSD.
2. mSATA
An mSATA is an SSD that fits in the mSATA interface specification designed by the SATA International Organization. Its smaller form-factor than a standard SSD is developed to use with power-constrained devices including laptops, tablets, netbooks and other portable devices. You can say that roughly, an mSATA SSD is the size of a business card.
An mSATA SSD can also be used in commercial items like digital signages, multi-functional printers, retail kiosks, and more. Let's know some of the benefits of mSATA SSD:
Small form factor

Low power consumption

Shock/vibration resistance

Fast boot/shutdown

Up to 6 Gbps bandwidth
3. M.2.
M.2, also known as NGFF SSDs, are the successors to the mSATA. It has brought about a significant improvement in performance by going PCI-Express.
From a PC building perspective, probably the best feature of an M.2 is that they don't need separate data & power cables. It is such a breeze that virtually eliminates the need for cable management.
If you're looking for a solution that's both faster and elegant, there is no looking further than M.2.
However, it would help if you look for the right size of an M.2 when buying a new laptop.
4. SD Card
SD, the official acronym for Secure Digital, is a proprietary non-volatile memory card format. It was designed by the SD Card Association to be used in laptops, tablets, digital cameras, mobile phones & other portable devices.
Most digicams today make use of SD cards to store photos. Mobile phones use microSD to store data.
Sponsor Ads
Report this Page
Created on Sep 18th 2019 00:51. Viewed 236 times.
Comments
No comment, be the first to comment.