Tourist Property Sale: B&B And Restaurant In Costa Rican Rainforest Paradise
by PRC Agency
PR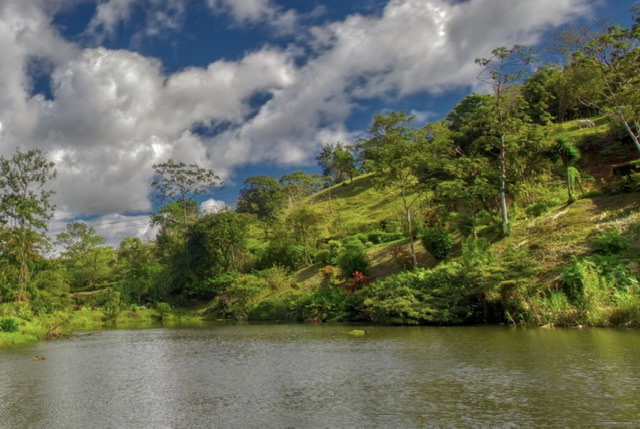 As an increasingly popular location for North American and European ex-pats looking to make a new home in the tantalizing tropics, Costa Rica offers incredible natural beauty and their quintessential 'Pura Vida lifestyle to residents. 
If you're looking to make the country your new home, Lucky Bug Bed and Breakfast are offering their three core sites, the eponymous bed and breakfast, the Lucky Bug Gallery, and Restaurante Caballo Negro. All three sites are sold as successful turnkey businesses. 
Go to https://arenalcostaricabusinessforsale.com to find out more.
The sale comes as Costa Rica celebrates another year as the most visited country in Central America. Following a pre-pandemic high of well over 3 million foreign visitors recorded in 2019, the nation has continued to draw both North American and European travelers. Google Think Tourism reported that in 2021, Costa Rica was the 3rd most searched and booked country in Central America and the Caribbean. 
As the world seeks to return to a new normal and as travel in the popular region continues to rebound, the owners of the Lucky Bug site believe their newly available property represents an astute purchase for investors like yourself. 
Located in the lush, verdant rainforest of Guanacaste, one of the country's prime tourist regions, the central accommodation structure features five tastefully appointed bedrooms that you are sure to love. 
Having been established for many years, the Lucky Bug Bed and Breakfast is currently rated as a 'Traveler's Choice Bed and Breakfast' on Trip Advisor. This exclusive title places the property in the top 1% of all B&Bs globally, and comes in recognition of its current ranking as the second-best B&B in Costa Rica, and the fifth-best in the entirety of Central America.
The additional sites that you will own, the restaurant and the local art gallery, are similarly well renowned and established in the area. 
Just added to the listing is also the current owner's private residence, an expansive four-bedroom home which you could easily integrate into an expanded bed and breakfast, or a reimagined resort-style complex.
The current owners of Lucky Bug Bed and Breakfast believe that these turnkey businesses are just one asset of the site. Their private 5.5 acres of land are surrounded by a vast protected forest full of the biodiversity for which Costa Rica is famous. With a private lake and a butterfly garden, you could present the very best of Costa Rican wilderness to your guests. 
Lucky Bug Bed and Breakfast has been a family-owned business for many years, with a high reputation both internationally and amongst the local community.
The site's realtors said, "This is one of the best businesses for sale in Costa Rica currently. This property is an excellent turnkey business for someone who wants to come and live in paradise and have a strong income while doing so. As a hotel for sale in Costa Rica, this one comes with many advantages."
If you're ready to start a new life in the heart of Costa Rica, look no further than Lucky Bug Bed and Breakfast.
Visit https://arenalcostaricabusinessforsale.com today to start building your future in paradise.
Sponsor Ads
Report this Page
Created on Jan 24th 2022 11:01. Viewed 110 times.
Comments
No comment, be the first to comment.