Top-Rated Orthodontist In Auburn, WA Offers Clear Aligners For All Ages
by PRC Agency
PR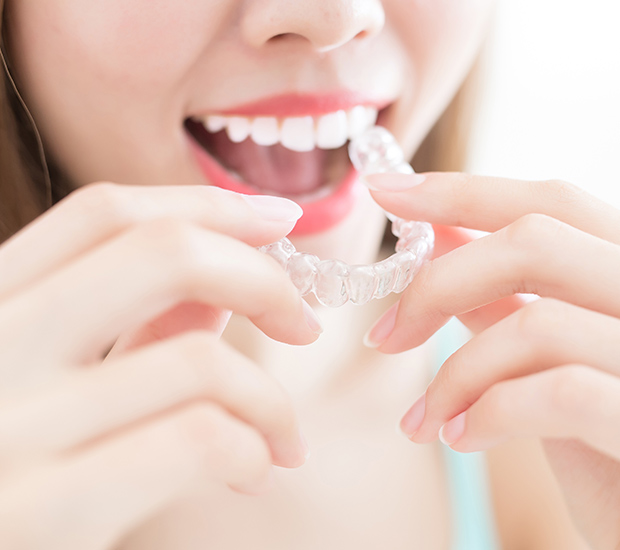 In 1997, two university students invented the very first clear aligner as an improvement to traditional braces. The technology has come a long way in the past 25 years, and now Sean Liu Orthodontics has updated its affordable teeth straightening treatments to include the newest SureSmile and Invisalign clear aligners.
Visit https://www.liuorthodontics.us/suresmilealigners.html to learn more about clear aligners, or to book a free consultation.
While clear aligners are available for patients of any age, they have been particularly helpful for adult patients who are hesitant about wearing traditional braces. Using clear aligners, you may be able to complete your entire teeth straightening journey in as little as 6 months.
Find more information at https://www.dailymoss.com/get-the-best-invisalign-teeth-straightening-orthodontic-treatments-in-auburn-wa
Since traditional braces often require you to wear them for anywhere from 12 to 24 months, this is often considered one of the greatest benefits of using clear aligners. They also allow you to make fewer visits to the orthodontist for checkups and make oral hygiene maintenance simpler.
To get started with clear aligners, you can book a free consultation with Dr. Liu to discuss your options. If clear aligners are a proper fit for your dental needs, the next step involves getting a digital scan of your teeth and planning the treatment process.
Patients will usually receive their first set of clear aligners within a few weeks of their initial appointment. Once the treatment has begun, you must wear your aligners for 20 to 22 hours per day, including while you sleep. The aligners are nearly invisible in most situations and can be removed for cleaning or while eating.
Sean Liu Orthodontics has been serving patients in Washington since 1974 using state-of-the-art practices and tools, in a family-friendly environment. Dr. Liu is an ABO board-certified orthodontist and professor who takes a personal interest in making sure each patient receives the one-on-one care required to meet their unique needs and smile goals.
The clinic is a certified provider of both Invisalign and Suresmile clear aligners. 
You can find more details about the Sean Liu Orthodontics treatments at https://news.marketersmedia.com/auburn-wa-orthodontist-kids-and-adults-invisalign-clear-braces-services-updated/89002338
A satisfied patient said, "I went to see Dr. Liu for aligners based on a referral from my dentist. I was so pleased with his professional, caring demeanor, along with all of his staff. I am thrilled with the outcome of my teeth and think it is one of the best things I have done for myself. I would refer Dr. Liu's office to anyone interested in orthodontic work."
It's never too late to improve your smile, or too early. A set of straight and beautiful teeth won't just increase your confidence, it will also make it easier to eat, improve your oral hygiene, and lead you to smile more often.
Book your free consultation with Dr. Liu today by visiting Auburn WA Orthodontist | Invisalign/Suresmile
Sponsor Ads
Report this Page
Created on Apr 24th 2022 02:21. Viewed 97 times.
Comments
No comment, be the first to comment.