Top Three Tips to Gear-Up Your Boat for the Season
by Imperial Storage U Own
Condominium Storage Units
Spring is the best time to clean your boat and go for mandatory maintenance. Do you want to round up paint, wash buckets, and tools to make the water vessel look good and keep the engine in optimal working condition?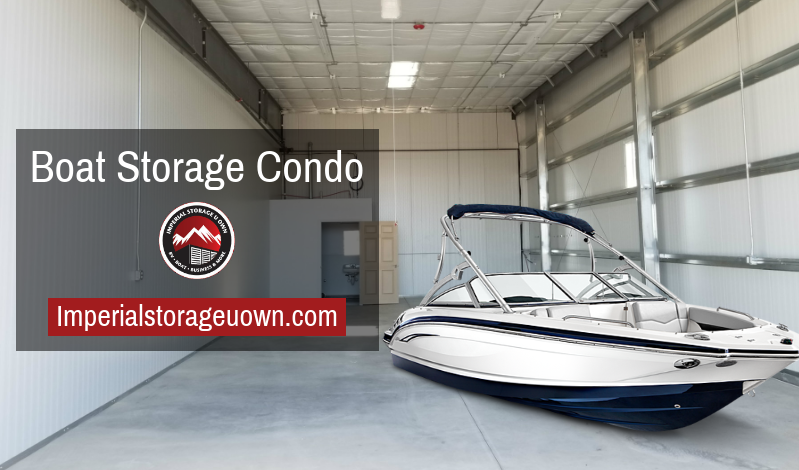 To ensure that, let's discuss some tips to keep your boat ready for the season:
1. Always keep your boat in good and working condition
It goes without saying that the most important factor in a successful boating trip is keeping the boat in good and working condition. You should never have to discover the hard way that your engine stopped working after you've taken the boat miles away from home. If you anticipate running into any trouble, its wise to perform maintenance on your boat and be prepared for any mishaps before you leave for a trip.
2. It's safe to wear life jackets
Although boat maintenance is important, the care that's given to your safety and lifesaving equipment is equally as important. A life jacket should meet the personal flotation needs and the variety of activities of each wearer.
Some important life jacket tips are:
They must be of the right size for the occupants of the boat. If the life jacket is too small, then it cannot float the wearer correctly or does not have sufficient flotation material to float the wearer at all.

If it is too large, the wearer may fall out of it.

You must inspect the life jacket's material and straps to ensure they are in good working condition and look for any signs of mildew.

Wear the life jacket when you are on or near the water.

3. Get a fire extinguisher and inspect it regularly
The boat's fire extinguisher must be approved by the U.S. Coast Guard. It should be readily accessible and in good condition for immediate and effective use. You can also get a professional to inspect your extinguisher once a year. As an extra safety measure, you may consider inspecting it once a month. Do not test a fire extinguisher by releasing a small amount of the agent because this breaks the seal and may cause it to leak.
If you follow these three easy tips, you can expect to have an enjoyable boating season. Among the latest trends for boat storage,
Imperial Storage Units
takes the prize. We provide the most trusted
boat storage facilities in Colorado
. Stay informed about our latest updates by following our Facebook & Twitter pages
Sponsor Ads
Report this Page
Created on Aug 1st 2018 08:32. Viewed 406 times.
Comments
No comment, be the first to comment.