Top activities to do in God's own country
by Sujeet K.
Digital Marketer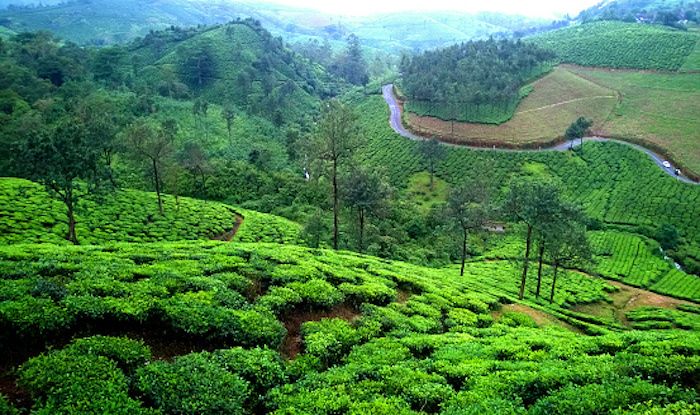 Visiting one of the most beautiful states of India, yet concerned about what all you can do in there? Kerala is just not limited to being only a state of India, but it is quite possibly the most ideal tour destination one can ever escape to. The presence of Kerala in India has added glitter to its incredibility.

Kerala is a classic tourism destination with an array of themes, adventures and soul-soothing aura ideal for all sort of tourers from family, couple, and friends to even solo wanderers. With the benefit of multiple themes, Kerala tourism can be enjoyed in any of the months, from winter to summer to even spring and autumn.
It has got a huge list of enthralling activities that the visitors can engage in. Enjoy sunbathing in the divine beaches of Kerala, boat rides on the bank of beautiful backwaters or experience some exhilarating water sport escapades, the choices are huge, vast and totally worthwhile.
Kerala is a blend of beautiful destinations, so no matter which region you are exploring the experience will certainly be mind-blowing. Mentioned below is a list of 5 amazing things that must be done in the Kerala:
•Experience an eccentric stay in the houseboat by Alleppey
Give the usual choice of hotel and guesthouse stays a pause in Kerala and spend your days in the stunning houseboats of Kerala. The beauty of Alleppey backwater gets elevated when viewed from the comfort of houseboats. A day of stay in houseboat is sufficient to glorify the experience of Kerala tourism. Locals suggest the idea of vacationing in houseboats to enjoy the true beauty of Kerala backwaters.
•Visit Periyar Wildlife Sanctuary- a complete deal
Periyar Wildlife sanctuary is a complete package of adventure for all thrill-seekers. Apart from being the most favored forest reserve of Kerala, it also features the thrilling bamboo rafting which can be done in the Periyar Lake. Go for jungle safari in the most magnanimous manner by taking elephant rides. The reserve is full of vibrant flora and faunas, providing visitors the sight of tiger, deer, bear and various other animals.
You may like to read top ayurvedic massage in kerala.
•Witness the heroic Kalaripayattu bout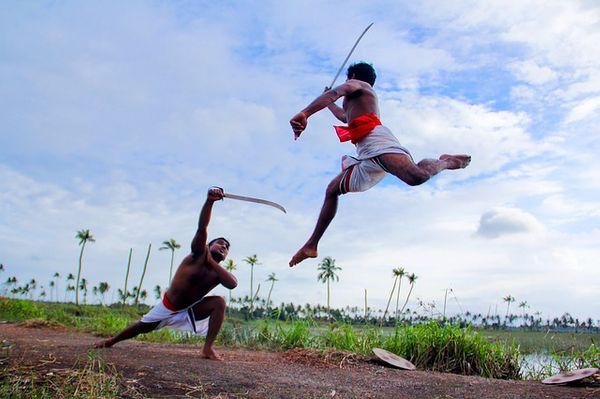 Kalaripayattu is the traditional martial-art of Kerala, which is perceived as more than 3000 years old. It used to be a popular art of ancient India but with growing technical advancements its popularity also diminished. Nevertheless it has made comeback in the form of dancing and fitness modules. In Kerala, there are several Kalaripayattu schools which are training people this outstanding form of martial art.

•Breath-taking Paragliding in Munnar
When we think of Kerala, we get this image of beaches, waterfalls and backwaters, but only few think of it as a place serving dauntless escapades to the tourers. Besides being world-famous for its tea-plantation, Munnar also hosts the electrifying paragliding experience for every thrill-lover. A tinge of bravery, and bowl full of trust on your paragliding guide will allow you to accomplish this breath-taking sky tour.
•Most Popular Ayurvedic Massages
Had too much of travel, trek and adventure moments, and now your system needs serene and relaxed aura, then cheer up because Kerala is the best place to enjoy heavenly body massages. There are endless number of therapeutic places in Kerala offering amazing ayurvedic massage to all the tired souls. Abhyangam, Ilakkizhi, Udvarthanam are the names of some popular massage treatments that both tourists and the locals enjoy.

Kerala is exceedingly gorgeous, from the collection of pristine beaches to dauntless waterfalls, it has everything that a tourist desire for. If you love travelling then you must visit Kerala, no matter you have got a travelling partner or not, eKerala tourism will never let you down.
Sponsor Ads
Report this Page
Created on Apr 13th 2019 06:22. Viewed 185 times.
Comments
No comment, be the first to comment.