Top 5 Tips for Starting a Construction Business
by Emma L.
Business consultant
At the moment, the construction industry is doing extremely well. That's one of the reasons why we get to see so many new construction businesses being started. And if you've been thinking about becoming an entrepreneur, this is the industry to be in. However, there are so many new construction businesses that don't make it because to succeed, you need to be extra careful from day one. That's why we came up with the top 5 tips for starting a construction business.
Develop the right skills
Every industry has its own unique terminology and processes, and to set your construction business off to a great start, you need to understand them. Moreover, you need to master construction techniques and become familiar with the equipment used in construction. Possessing good organizational skills is also a must since you need to select and manage employees on construction sites. Luckily, we live in the age of the internet and you can learn everything you need to know online. Taking a course and obtaining a certificate is also a good idea. If you don't know much about bookkeeping, it's best that you hire someone to run your company's books.
Build a good team
There's no need to say that projects construction businesses tackle are complex. Once you get into the industry, your company will be in charge of tasks such as bricklaying and plastering. It takes multiple people to get the job done and the way you select your employees plays a huge role in how successful your business will be. That being said, interviewing as many candidates as you can makes a lot of sense. Identify the people who you believe you can manage and teach all the necessary skills to. For tasks you'll only do occasionally, finding self-employed specialists you can hire on a job-to-job basis is recommended.
Get quality equipment
Every businessman knows that having quality equipment is half the job. This is especially the case in the construction industry where buying new equipment can get extremely expensive. Still, since you need machines that'll help you get the job done quicker, you need to be careful with your budget. You can buy some pieces of equipment while renting everything else. For example, there are companies that offer scaffolding rental service and turning to them is something you can't go wrong with. When buying equipment such as bulldozers and loaders, always go for quality over price.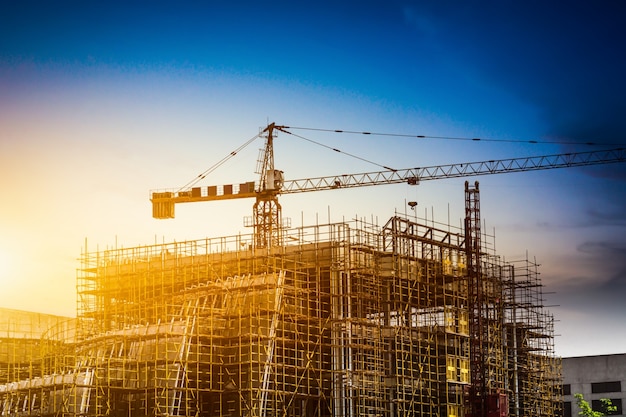 Keep up with trends
As mentioned earlier, the construction industry is hot right now. There are experts coming up with new equipment and techniques to be used by construction companies and some of these can have a huge impact on your operations. To make sure your business doesn't get left behind, keeping up with the latest trends is an absolute must. With the internet, that shouldn't get difficult. All you need to do is find a few construction magazines online and subscribe to them. We also recommend keeping an eye on your competitors' websites and knowing what they're up to.
Embrace social media
Businesses in every industry now need a strong social media presence. That's where your clients will search for your services and contact you. In order to ensure you don't miss out on a single potential client, you need to embrace social media. This means you should have someone create pages for your business on platforms such as Facebook, Instagram and Twitter. One of the best things about social media is that it's a place where you can upload photos you take at construction sites and share them with your clients. You can even get a drone and use drone photography to create content for your social media followers.
Succeeding in the construction industry isn't as easy as it used to be. But if you commit yourself to it and plan each of your steps, you'll set your construction company up for long-term success which is the ultimate goal of running your own business.
Sponsor Ads
Report this Page
Created on Mar 2nd 2019 11:06. Viewed 454 times.
Comments
No comment, be the first to comment.