Timber/Wooden Pallets Vs. Plastic Pallets
by Vinsky Sarah
Marketing Manager
The significance of pallets for businesses that requires regularly shipping materials to their clients/customers is non-comparable. Pallets ensure your products reach their destination safely making the shipment process smooth, easy and hassle-free. Timber pallets are widely used especially for their cheap price and simplicity.
The majority of businesses prefer using wooden pallets but there are many other pallets available in the market such as metal pallets, plastic pallets, and paper pallets. Each pallet material has its strengths that you must know prior to purchasing the right one according to your business needs.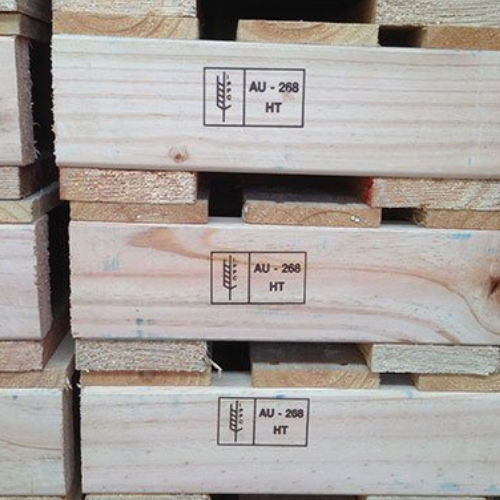 If you are a manufacturing firm and looking for a solution to organize your warehouse, do not hesitate to get in touch with a qualified pallet manufacturing firm that offers heavy-duty pallet racking.
Wooden pallets are effortlessly and readily available in the market which is one of the main reason most people favor acquiring timber pallets. Aside from these wooden pallets, plastic pallets are the fastest-growing, most commonly sold and used alternative to wood. Each pallet type has its own set of pros and cons which at the end of the day your decision will come down to more than just cost, durability or safety.
If you are looking to purchase the right type of pallet for your business use, then you must consider the below stated tips for choosing between wood and plastic pallets.
Understand the differences
Wooden pallets are recyclable, economical, can be repaired and hold more weight than plastic. But they often give off moisture, splinter, and contain fasteners that can damage products.
On the other hand,
plastic pallets
are durable, bug-free, weather-resistant, clean and contain no fasteners. They are not an affordable option as they cost three times the price of wood, are not easily repaired, are not stiff and have fire safety ratings.
Industries that operate in closed-loop warehouse environments prefer using plastic pallets rather than wooden pallets. Automotive, beverage and pharmaceutical industries purchase plastic pallets as these pallets are easy to clean and sterilize. On the other hand, wooden pallets are used by industries that require holding heavy-duty materials.
Determine the weight of the shipped products
Wooden pallets are not ideal for holding fragile items rather they are considered suitable of holding heavy items weighing 1,500 to 3,000 pounds whereas pallets made of plastic are most ideal for shipments weighing 1,500 pounds or less.
Identify environmental impacts
It is always better that you recognise the environmental impacts prior to making a final purchasing decision. Pallets made of plastic have a long shelf life but if damaged they cannot be repaired as they are made from oil and must be melted down to be recycled. Wood pallets, however, are made from a sustainable natural resource and can be easily repaired and recycled.
There are advantages and disadvantages to using both plastic and
wooden/timber pallets
. You must choose the right pallet type for your business on a combination of factors including your product and industry, applicable standards and regulations, budget and all the factors listed above.
Sponsor Ads
Report this Page
Created on Aug 19th 2019 03:38. Viewed 322 times.
Comments
No comment, be the first to comment.