Three Questions to Ask Yourself before Starting a Business
by Pie Chan
Digital marketer
The business world is quite vast and the best thing about it is that it is quite versatile and there is always room for new businesses. So if you are planning on starting your very own small scale business then you shouldn't definitely work on it because no matter how tough the competition is, you can always reach success if you try harder and use smart tactics to overcome your competitor. Here are a few questions that you should ask yourself before starting your own business.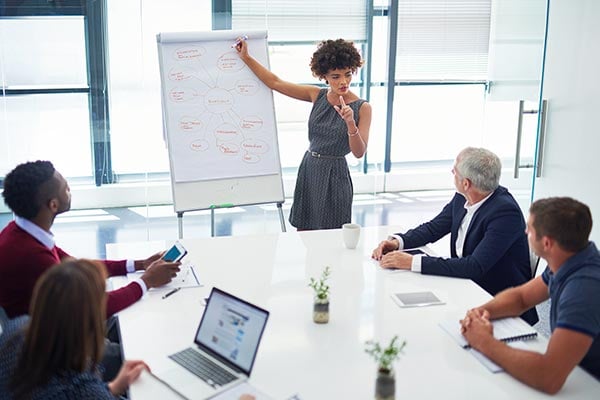 1. Where to get the initial funding from?
The very first thing that every individual should think about when it comes to starting your own business is the question regarding the initial funding. No matter how small your business is, you are going to need to seek business capital from somewhere if you haven't saved it up. You can seek business capital from different financial institutes or business organizations that are willing to help people like you. But before you do you need to remember that they are going to ask for your business plan so you need to have that ready with you as well.
2. Who are my ideal customers?
Your customers are the soul of your business. Yes, you and the employees matter as well but if there are no customers then there is no way that you will be able to succeed in your business goals. Customers drive the business so you need to do your research and figure out who your ideal customers are so that you can target them using your marketing campaigns. Knowing who to target will make it easier for you to reach your potential customers instead of just hitting in the wind and waiting to get lucky.
3. What are my barriers?
You might have read some of the blog posts or articles that talk about steps that will help you start your business but starting a business is so much more than just following the steps. You might have th funding and a detailed business plan but you need to be able to overcome your barriers so that you can achieve your goals.
In most cases your barriers will include the initial funding or major competition with other businesses operating in town. But there could be some other barriers as well that you might have never crossed your mind. One of them is listening to people tell you that it is not worth it. Coping up with the negative talk can be huge barriers between you and your new business. So make sure to right down your barriers and make a plan to overcome all of them.
Final Words
If you are able to answer these three questions, then you definitely are ready to start your own business without any doubt. Answering these questions in detail means that you have done your research and have everything in place so why wait to launch your business once you have everything ready? So ahead and work on your dreams because you can do it!
Sponsor Ads
Report this Page
Created on Aug 3rd 2019 00:06. Viewed 329 times.
Comments
No comment, be the first to comment.