This High School Rock Band Is Set To Release Summer 2022 Best Alternative Hits
by PRC Agency
PR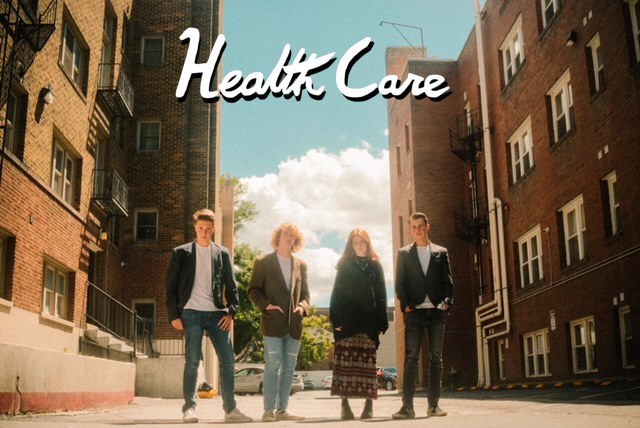 If you're tired of boring and uninspired music infecting your airwaves, then Health Care's debut album is the antidote you've been looking for! The Utah band's new rock album collects Health Care's original but 90s-inspired rock tracks into one, easy-to-swallow collection.
The album showcases each of the young band member's skills, ranging from screaming guitar riffs, sophisticated drum patterns, thumping bass lines, and soulful lyrics.
Visit https://distrokid.com/hyperfollow/healthcare/health-care for more information.
The launch of the album sees the culmination of the band's hard work and dedication to their craft, which has been developed through playing multiple gigs across venues throughout Utah and beyond.
Health Care consists of a collection of free-spirited and enthusiastic individuals, all of whom are still juniors in high school. Despite their youthful age, the band's passion and love for music come from a wide of inspirations, ranging from Paramore, Pat Benatar, Journey, Joan Jett & The Blackhearts, and Blondie.
Founded by drummer Kaden Cook and guitarist Judd Whiffen, the band also includes front-woman and singer Alley Greer, and Jared Walters on bass and keys. Each member of Health Care brings their own individual sense of musical creativity to the band that comes together into a unique, yet pleasingly familiar sound.
Having been together as a band for one year, the group's experience in creating music has seen them play together at multiple gigs such as The Orem Come Together Rock festival, PG Summerbration, Cavestock 2022, and the Teen Business Convention. The band is well known for their energetic and emotional live performances, which showcase both their explosive stage presence and their innovative musical abilities.
If you want to stay up to date on the release of Health Care's album and their upcoming events, you can follow the band on their social media accounts, such as their Instagram page which can be found here: https://www.instagram.com/healthcareband
The band is also available for bookings with contact details featured on their website.
Health Care's self-titled debut album is out on June 3rd and will be available for you to listen to across all major music streaming services.
A recent reviewer of the debut said, "Aside from the overall musical ingenuity, energetic attitude, and endearing excitement you can hear on the album, it possesses the heart-warming attitude of a bunch of best friends having the time of their lives."
Prescribe yourself with a dose of hard-hitting rock and treat your ears to Health Care's debut album today!
For more information, you can visit https://healthcareband.net where you can find details on the band and their upcoming events.
Sponsor Ads
Report this Page
Created on Jun 3rd 2022 10:49. Viewed 173 times.
Comments
No comment, be the first to comment.