This DeWitt, VA Real Estate Firm Offers Recruitment & Ongoing Agent Training
by PRC Agency
PR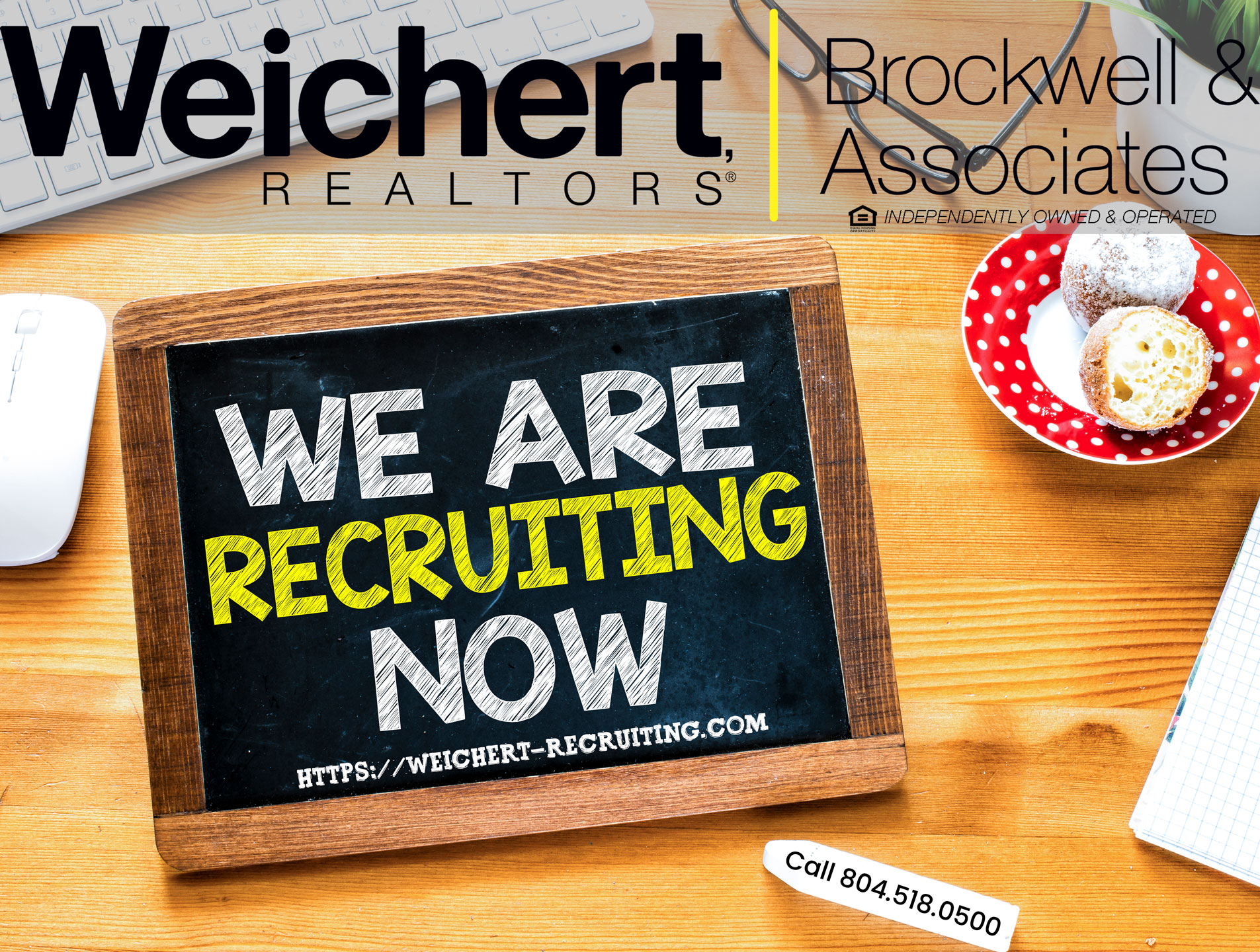 You are probably accustomed to jobs where you're given the keys, then left to hang out and dry: "You'll figure it out!" is still ringing in your ears. That's not the way business is done here, so no worries. Yes, you will figure it out - but through immersive training and with lots of support!In an initiative to recruit both new and experienced real estate agents who have not received the training they need, Weichert Realtors/Brockwell & Associates offers weekly sales meetings and training webinars to interested parties from DeWitt and the neighboring areas. The goal is to help you navigate a happy and successful career in real estate!The company's newly expanded recruiting coverage helps to address the concern of many aspiring realtors who feel they lack the comprehensive training and integrated support structure key to making their careers as successful as possible.One report predicts a total of approximately 150,000 homes will have been sold in Virginia by the close of the year, a sharp uptick of over 6% from the previous year. While demand is expected to decrease slowly, the challenges remain the same: an ever-changing technology landscape, rising mortgage rates, and turbulent markets.Weichert Realtors/Brockwell & Associates offers full access to the company's in-office and online team, where highly experienced agents provide comprehensive training and you are never left to fend for yourself. In addition, you are given free access to and training on state-of-the-art technology tools that enable you to automate your own business and lead-management systems.The real estate firm believes that continuous training and education are key to maximizing performance. The company provides multiple training platforms to ensure all recruits are equipped with the top marketing tools, lead-generation know-how, and comprehensive CRM software knowledge.Participants will be enrolled in both Weichert University and Weichert Platforms to facilitate and expedite their professional growth. You can register for the training program on the brokerage's website.Weichert Realtors/Brockwell & Associates, operating together in Virginia since 2006, is a full-service brokerage firm and Chesterfield, VA real estate agency dedicated to helping homeowners, home buyers, sellers, and renters with all of their real estate needs."Real estate agents and brokers who are trained to plan ahead, nurture leads, and keep prospects involved throughout the process are essential to our success and theirs," said a Weichert spokesperson. "We believe in our people, and they are entitled to the best possible tools and training we can provide."You might be surprised by what makes a great real estate agent. Sure, communication skills are important. And being a people person helps. But these days, some more nuanced and under-the-radar skills are proving equally important. Or maybe you're just a natural!Click on the link in the description for more information.
Sponsor Ads
Report this Page
Created on Apr 27th 2022 08:19. Viewed 89 times.
Comments
No comment, be the first to comment.