This Christmas Farm Book For Pre-School Kids Is A Funny Family Winter Story
by DAVIS BROWN
PRC Agency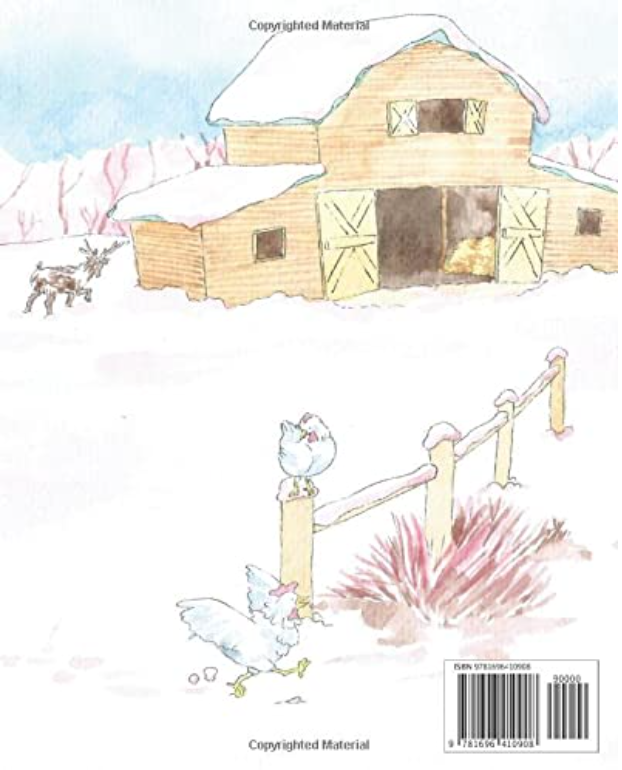 Kids love to read if they find the right stories – and the new Christmas story features a unique group of characters that your little ones will absolutely adore!
Go to https://www.amazon.com/Rosie-Farm-Truck-Victoria-Scudder/dp/1696410908 to get yours today.
The new book is an ideal Christmas gift for pre-school children, offering a valuable opportunity for family bonding over an exciting winter farm adventure.
The story follows Rosie and her farm friends as they set out to save a group of reindeer on the eve of a dangerous blizzard. As the two parties meet, Rosie learns that the reindeer have an important task to accomplish – and the feel-good story will take you and your kids on an exciting winter adventure.
The book features professional hand-painted illustrations by Kam Bayo, adding a lively touch to the fun Christmas story.
Even though the author has worked with children ranging from elementary to college levels, her new book is geared towards a younger audience, from the ages of three to nine. Victoria explains that she had great fun writing the book, and hopes that you will share her joy.
For more information on the author's journey, inspiration and experience, visit https://youtu.be/gsO-7Nc0UiM or https://podcasts.bcast.fm/e/0njvkwwnAbout Victoria Scudder
Victoria Scudder is a children's author, retired US Air Force officer, experienced educator, and e-commerce entrepreneur. Her past work includes 24 Days 'Til Christmas for Kids: How to Guarantee a Spot on Santa's Nice List, an activity journal designed to help children make a positive impact in the lives of their families and communities.
Her previous book has been very well received.
A happy reader said: "Looking forward to using this book this Christmas. I like the topics to discuss with my children. I always talk to my children about doing kind things for others, especially at Christmas. This is a simple working booklet you can write in and complete each activity. I would like the inside to be in color, but that doesn't rage away from the actual age-appropriate activities. This book can be used in a secular way or faith-based. If you are tired of Christmas of excess then buy this book."
Ready for a feel-good Christmas story that your kids will cherish forever?
Go to https://www.victoria-scudder.com to order it today!
Sponsor Ads
Report this Page
Created on Dec 14th 2021 14:01. Viewed 435 times.
Comments
No comment, be the first to comment.