Things To Look On For Purchasing Best Isuzu Dmax Vehicle
by Dave A.
OZ Professional Writer
Before purchasing the Isuzu D-MAX, Isuzu has been a truck, bus, and passenger vehicle manufacturer for almost 80 years. Isuzu had been widely used in the majority of the household for various commercial and domestic purposes. It's good to be familiar with the important things about Isuzu Dmax and other similar vehicles to purchase the best one. Check out the relevant Isuzu d-max for sale in Melbourne that suits your family and other personal needs!
Consider Your Drive And Lifestyle
Let's start with what a D-MAX is like off the road because that seems to be where this model excels. Rutted trails with the occasional projecting rock may be negotiated with ease thanks to ample clearance and sturdy bash plates. Sand pathways are also safe, and with the right approach, drivers can even tow large vehicles and heavy boats to distant coastal locations. Just don't expect a standard D-MAX to perform as well as some of the off-roaders you see in the wild, as the suspension articulation isn't great and will always be a tradeoff.
Check Whether Particular Model Is Suitable For Family
Some parts of the shape and a lot of the engineering on the RT-series D-MAX date back to the early 2002 models. As a result, Isuzu had some catching up to accomplish, particularly in terms of road noise reduction and engine noise. Interior space is considerable, with even occupants in the back of a crew cab getting plenty of legroom. However, the seat contour and rake aren't as inviting.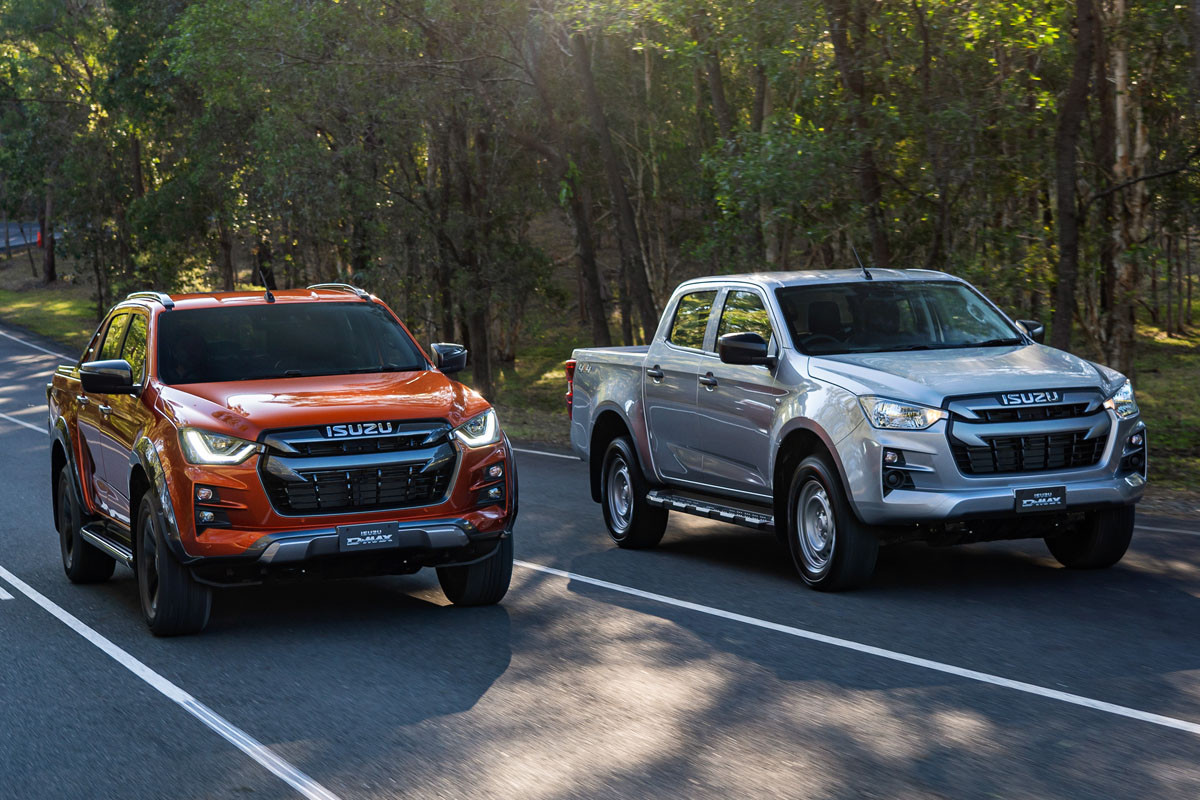 Only the height of the steering column may be adjusted, but top-spec vehicles with the fully adjustable seat can be fine-tuned to suit drivers of all heights.
Check For Basic Amenities
Check for basic features that you need for a comfortable drive. Consider your family needs and other things that fit into your needs. It comes with relatively limited features because it is the base trim—manual air conditioning. There are several models available for Isuzu Dmax and other carrier vehicles.
Look For These Things
Undercarriage damage is a risk for all vehicles that give the impression of invincibility off-road. Look for damage to the floor pan that can be pressed against mechanical parts and transmit vibrations to the vehicle.

Also, look for damage to the bottom front panel, sill, and floor. If a removable bed liner is installed, ask the seller to remove it and check for rust or damage.

Diesel particulate filters (DPFs) can become clogged, especially in engines that rarely reach a full operating temperature to burn carbon deposits. If left unchecked, the blockage can cause loss of performance and engine damage.

While test driving, have the music off and windows open, listening for turbo `whistle` when off boost used vehicle.
There is a wide range of vehicles available in the market to suit different commercial and domestic needs. Check reputed websites and automobile garages to know about 4x4 utes for sale Melbourne. Hope you found the above information helpful if you are going for an Isuzu Dmax purchase.
Source: Check On These Things Before Buying Isuzu Dmax
Sponsor Ads
Report this Page
Created on Feb 8th 2022 00:46. Viewed 109 times.
Comments
No comment, be the first to comment.