The Trend of Payment Banks
by Enterslice ITES Pvt. Ltd.
Start and Manage Business
What is a Payment Bank?
It is a fresh face of the economy digitalizing at a fast pace. It is like any other bank, but operating primarily on the digital platform on a smaller scale without involving any credit risk.
• It carries out most banking operations except can not advance loans or issue credit cards.
• It accepts demand deposits, with a maximum limit up to Rs 1 Lakh per customer, offers remittance services, mobile payments/transfers/purchases and other banking services like ATM/debit cards, net banking, and third-party fund transfers.
• These banks can operate both, current as well as saving bank accounts.
• The concept introduced by the Reserve Bank of India. Under this payment.
• Payment banks are also allowed to set up their branches and ATMs.
• It does not accept NRI deposits.
• Payment banks do not engage in lending activities.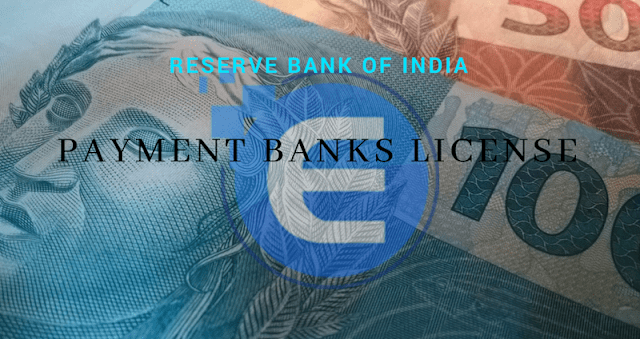 What are the Advantages of Payment Banks?
1. Astride towards a cashless economy.
2. Payment banks have redefined traditional banking system in India also providing digital innovation.
3. Payment banks aim at reaching the remotest area of India where traditional banks have not been able to establish themselves.
4. The object is to extend the financial services to small business, migrant labor force, low-income households, unorganized sector and similar classes of people.
What are the Guidelines For Payment Bank Registration and Licensing?
i. The Payments Banks is registered as a Public Limited Company under the Companies Act, 2013.
ii. They shall be licensed under Section 22 of the Banking Regulation Act, 1949, with specific licensing conditions restricting its activities to
a. acceptance of demand deposits,
b. Provisions of payments, and
c. Remittance services.
iii. Like traditional banks, they shall be governed by the provisions of the Banking Regulation Act 1949, Reserve Bank of India Act 1934, Payment and Settlement Systems Act 2007, Foreign Exchange Management Act 1999 and Deposit Insurance and Credit Guarantee Corporation Act 1961. Other relevant Statutes and Directives, notifications, circulars, guidelines, instructions etc issued by RBI and other regulators from time to time shall apply to them equally.
iv. The successful payments banks will be given the status of the scheduled bank if, upon commencement of operations, they are found suitable as per Section 42(6) (a) of the Reserve Bank of India Act, 1934.
What are the Steps to Apply For the Payment Bank License?
1. Incorporation of a Public Limited Company, in accordance with the Companies Act, 2013, and RBI regulations, with the main objectives of acting as a Payment Bank.
2. Filling up of FORM III under Rule 11, Section 22 of the Act which is a Form of application or a license to commence banking business by a company incorporated in India and desiring to commence banking business to the Chief General Manager, Department of Banking Regulation, Reserve Bank of India.
3. The applications will be initially examined for prima facie eligibility. Thereafter an External Advisory Committee (EAC) formed by distinguished professionals shall evaluate the applications. The applicants may be called upon for additional information.
4. The decision to issue an in-principle approval for setting up of a bank will be taken by the Reserve Bank. The Reserve Bank's decision shall be final and binding.
5. The validity of the in-principle approval issued by the Reserve Bank will be eighteen months within which the operation of Payment Bank should commence.
6. So as to ensure transparency, the list of names of applicants for Payment bank licenses will be displayed on the RBI website. A similar list for the successful applicants shall also be displayed on the RBI site.
7. Banking Licenses being a matter of high leverage shall be issued on a very selective basis to those who strictly fulfill the requirements, who have a taintless track record and who are likely to maintain the best standards of customer service and efficiency.
What Additional Information Has To Be Furnished With The Application?
A. Existing Structure
a. Information on the individual promoter :
i. Name, DOB, residential status, parents' names, PAN No. etc
ii. Detailed information on the background, the experience of the individual promoter, expertise of promoter, the track record of business and financial worth, etc.
b. Information on the entity promoting the bank
i. The shareholding pattern of the promoter entity, MoA, AoA, financial statements of the promoter entity of past five years and income tax returns for last three years.
ii. Detailed information on those comprising the promoter entity/ group
B. Detailed Proposed Structure
The applicants should furnish detailed information about the persons/entities, who would subscribe to 5 percent or more of the paid-up equity capital (shareholding pattern) of the proposed bank, including foreign equity participation, in the proposed bank and the sources of capital of the proposed investors.
C. Project Report covering business potential and viability of the proposed bank, the business plan, any other financial services proposed to be offered, and any other information that is considered relevant.
D. Any other information, documents that the promoters may believe to be relevant enough to be furnished
What is the Status of Applications Granted 'In-Principle' Approval by the RBI?
In February 2015, Reserve Bank of India released the first list of names of the applicants for Payment Banks License. In a total of 41 applications were received till the deadline. In August 2015, The Reserve Bank of India decided to grant "in-principle" approval to 11 of the 41 applicants to set up payments banks. Following is the list of applicants given 'in-principle' approval by the RBI to commence operations as a payment bank:
1. Aditya Birla Nuvo Limited
2. Airtel M Commerce Services Limited
3. Cholamandalam Distribution Services Limited
4. Department of Posts
5. FinoPayTech Limited
6. National Securities Depository Limited
7. Reliance Industries Limited
8. Shri DilipShantilalShanghvi
9. Shri Vijay Shekhar Sharma
10. Tech Mahindra Limited
11. Vodafone m-pesa Limited
Following is the list of Payment Banks, i.e.; successful applicants who commenced their operations as Payment bank, in chronological order:
1. Airtel Payments Bank commenced its operations with effect from November 23, 2016
2. India Post Payments Bank Limited commenced its operations as a payments bank with effect from January 30, 2017
3. PayTm Payments Bank Limited commenced its operations as a payments bank with effect from May 23, 2017
4. FINO Payments Bank Limited commenced its operations as a payments bank with effect from June 30, 2017
5. Aditya Birla Idea Payments Bank Limited commenced its operations as a payments bank with effect from February 22, 2018
6. Jio Payments Bank Limited commenced its operations as a payments bank with effect from April 3, 2018.
Source by: https://www.playbuzz.com/item/d812c6bb-e762-4680-9569-82f57af03e10
Sponsor Ads
Report this Page
Created on May 31st 2018 04:06. Viewed 446 times.
Comments
No comment, be the first to comment.