The Transformation Age: Surviving A Technology Revolution
by Abhinav G.
Movie Enthusiast
Now more than ever, information technology is dictating the way people live. Be it for better or for worse, information technology is changing us and consequently transforming our everyday lives. We are living in an age of transformation whereby a need to survive a technology revolution that is incorporated to this transformation age is a must. What spark these transformations? What will spark the next transformation? And who stands to benefit? Now, the documentary THE TRANSFORMATION AGE: SURVIVING A TECHNOLOGY REVOLUTION presents answers to such questions. To be specific, Transformation Age gives us a view of the past, present and immediate future of major information technology-enabled transformations.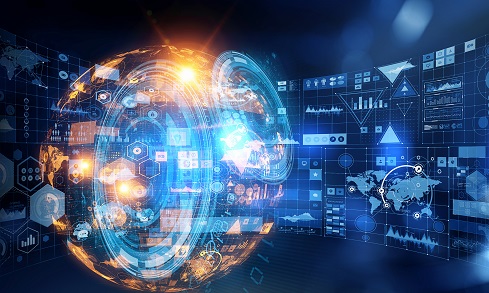 Now imagine. An economy in which the office is a thing of the past. A sensor system that tracks and identifies goods in transit. A camera that records every life experience in minute detail. These things may sound like dreams of a distant future but the thing is, the future is actually closer than we think. In this documentary, we widened our vision about the boundless opportunities and staggering challenges of the digital era, presenting concise case studies of 21st-century companies, entrepreneurs, and advances. Google's business applications, Kodak's digital ventures, Microsoft's Sensecam, Hewlett-Packard's high-def teleconferencing interface, Linden Labs' Second Life universe, and Craigslist's immensely popular classified ads are among the developments and strategies in the spotlight. The documentary also explored some of today's major innovations in information technology and chronicles the important breakthroughs of the past half-century.
Tremendous databases, wireless communications and the miniaturization of electronics provide opportunities to make major changes in the way people work and live. The Transformation Age explores the office, the marketplace, media, finances and our digital lives as they take new forms and remove the barriers of time, distance, wealth, education and even age. Not unlike the industrial revolution, the profound impact of the digital age has re-modeled the way we live, earn and spend money, retrieve and receive information, track products and services, and view the marketplace. Accessible, clever and insightful, The Transformation Age goes behind the scenes with technology change-agents and discovers their cutting-edge views of high tech's extraordinary effect—not only on business paradigms, but on everyday life as we knew it, know it and may know it in the future.
Sponsor Ads
Report this Page
Created on May 29th 2020 02:06. Viewed 165 times.
Comments
No comment, be the first to comment.