The Men's 8-Piece Tie Box Subscription Helps You Make A Stellar First Impression
by PRC Agency
PR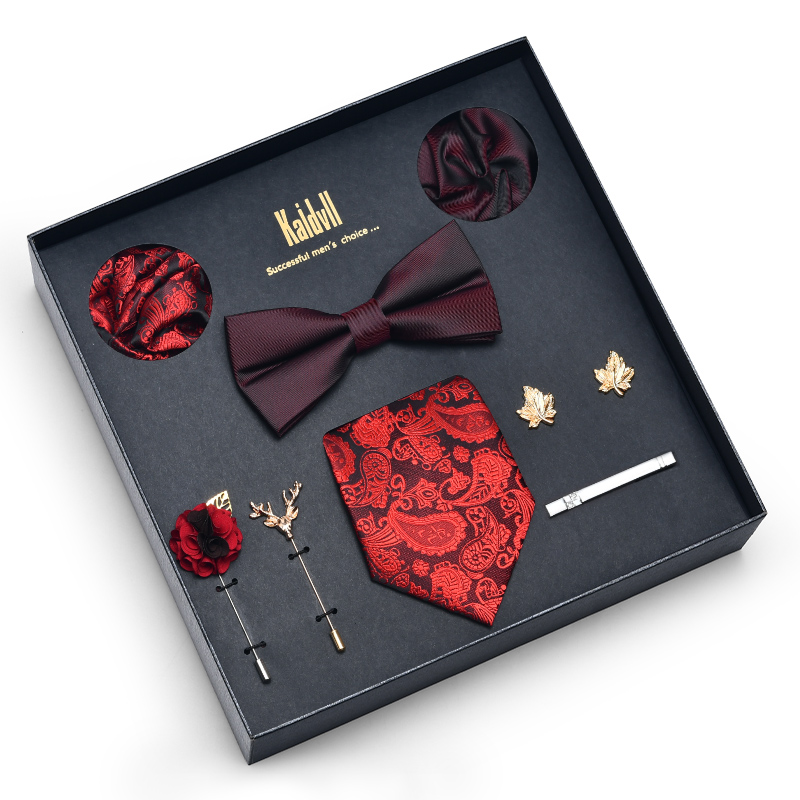 Did you know that your brain processes information about someone you've just met for the first time in less than one-tenth of a second? In that time, you'll have decided whether you believe the person is trustworthy, competent, friendly, successful, and much more.
This process, which dates back to evolutionary times, is hardwired into our psyche. So why not make the most of the moment with a polished, put-together appearance that will sway all impressions in your favor.
It doesn't take much really, and the fashion experts at online store The Upscale Banker can help.
With the launch of their customized 8-piece tie box set subscription service, scheduled to go live in May 2022, you get instant access to the accessories you need to turn your everyday suit into a power source. This is the only 8-piece tie box combo subscription service selected by fashion experts and provided to you at an exceptionally affordable price.
Pre-order your tie combo set now and get $10.00 off at https://theupscalebanker.com
Designers and fashion consultants agree that every man looks sharper in a tie and cuff links, which is why just about every high-end brand has their own collection. If you're a man of discerning taste, now you can subscribe to The Upscale Banker for monthly delivery of a new 8-piece set of ties and accessories that offer 100 different combinations for a flawless appearance every time you leave the house.
An article by CNBC that interviewed self-made millionaires reveals a commanding first impression is in the details. When you accessorize with a well-chosen tie, cuff links, lapel pins, and/or pocket square you appear more confident, successful, and trustworthy.
The men's subscription box now available through The Upscale Banker platform offers just this. You get a custom tie, two matching handkerchiefs, a bow tie, two unique lapel pins, matching cuff links, and a tie bar.
You can choose from a single individual box set purchase or set yourself up for monthly delivery of customized, curated boxes at the Signature level or the Medallion level.
At the Signature level your boxes are chosen on your behalf by the company's fashion experts. When you choose the Medallion level, you can list your tie box preferences for prioritized access to the ones of your liking.
A company representative says, "It was Daniel Kahneman who said, 'Your first impression sets up your subsequent beliefs.' Our customized tie box sets give our customers an instant first impression advantage with accessory options that turn any suit into a power look that commands attention. Starting at $49.99 and with $10 off their first purchase, The Upscale Banker makes discerning men's fashion convenient and affordable."
It's a fact that your clothing has the power to convey first impressions that aren't easily overturned, so it's important to get it right. With the launch of their 8-piece tie box subscription service, the fashion experts at online store The Upscale Banker make conveying that polished, well-put-together look easy, convenient, and affordable.
Ready to set your phasers on stunning? Visit https://theupscalebanker.com to find out more.
Sponsor Ads
Report this Page
Created on May 4th 2022 01:39. Viewed 46 times.
Comments
No comment, be the first to comment.