The Importance of Customer Feedback for SMB-s
by Emma L.
Business consultant
The revenue of a company depends strongly on the satisfaction of its customers. Keeping customers happy is, therefore, an integral part of every business. Their satisfaction largely depends on the feedback that companies get. Information is the key to figuring out what methods of customer stimulation provide the best results. Here are some of the ways that proper customer feedback affects a company's success.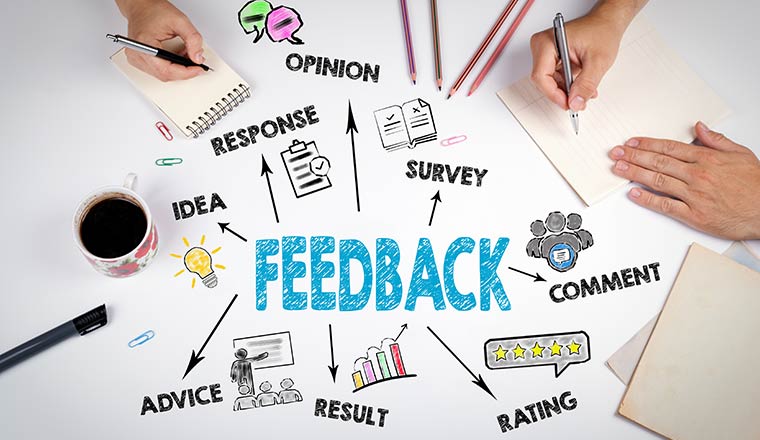 Making the right choice
Managing a business boils down to making the right choices at the right time. Market conditions are constantly changing and a company needs to adapt and change as well, if it wants to stay ahead of the competition. In today's global economy, even experienced business owners have a hard time predicting the outcomes of their decisions. This is where customer feedback is crucial. Customers know best what they want and if you give them the opportunity to communicate, they will let you know what they are satisfied with and what they dislike. Making plans for the future becomes much easier once you have the right information, and customer feedback is one of the most reliable sources of information.
Customer care
It's impossible to please every single person that interacts with your business. Because of the different interests, and desires that people have, acquiring some unsatisfied customers is inevitable. Unhappy customers tend to be much louder than the satisfied ones and they can run the reputation of your brand into the ground if they get too loud. Having great customer care can mitigate the damage from unsatisfied customers. The feedback that you get from your customers can help you set up an effective customer care system that deals with customer satisfaction in a swift and professional manner.
Saving time
Making the right decisions is just one part of managing a successful business; the other part is making those decisions in time. The competition never sleeps, so if a business owner misses their opportunity to leave a mark, they might never get a second chance. Customer feedback, therefore, needs to be accurate but it also needs to be fast. Luckily, modern technologies offer a variety of options for companies to implement customer feedback channels. Setting up a website with options for customers to leave feedback is easier than ever, and maintaining active social media presence is a cheap and effective way to gather information about the satisfaction of your customers. Incorporating a simple to use customer feedback app into your business is another way to get fast information from your customers. Companies that follow the latest technology trends have a huge advantage over those with traditional business models.
Marketing
Proper marketing is the key to getting customers informed about your product. However, choosing the right marketing strategies is not always easy. The advertisement business has become very complicated, as more and more options are introduced. Marketing is usually very costly, so companies need to make sure that the money they put in has a huge impact on their desired customers. The best way to find out which strategy works is through customer feedback. A company can conduct focus groups or customer phone surveys after every marketing campaign and measure its results. Comparing data from various approaches will show which advertisement is effective, and what is just a waste of money.
Innovation
The growing global market offers customers more options than they had in the past. That gives companies the option to reach out to more customers, but it also means that they have a lot more competition. In such a market, the key to success is innovation. Successful businesses need to constantly improve and test their new products. Customer feedback is an important factor in this process. If a product fails, it doesn't always have to be the end for a business. Failure is an opportunity to gather data and learn. If a company gathers enough customer feedback, they can improve and quickly come up with a better product. It's not uncommon to see companies with unexpected success after failing the first time, just because they had good customer feedback and managed to gather useful data.
In every business, there is a constant exchange of information between the company and its customers. Companies interact with customers by keeping them informed about their products and customers interact by giving feedback about those products. A successful business needs to focus on both giving and receiving information.
Sponsor Ads
Report this Page
Created on Apr 15th 2019 07:11. Viewed 424 times.
Comments
No comment, be the first to comment.