Texas Leads In School Safety With School Chaplain Association Programs
by PRC Agency
PR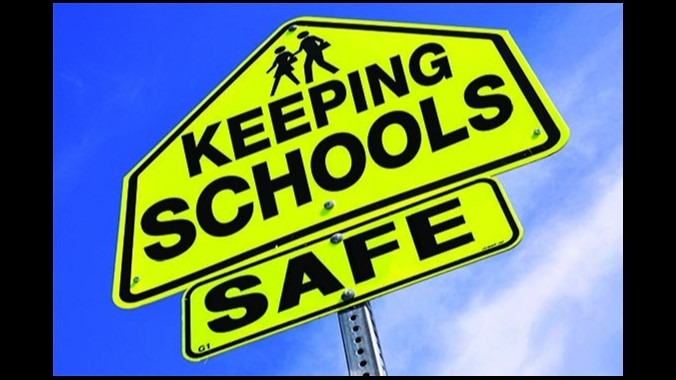 As an educator, you know that the mental and psychological well-being of the students matters just as much as their academics. You must have experienced firsthand that students who feel unsafe at school are more prone to destructive behavior, violence, and poor grades.
The National School Chaplain Association (NSCA) recommends having school chaplains in order to minimize incidences of school violence, citing Texas as a national leader in school safety because of the courageous actions of its legislators to protect public school teachers and students. For example, Texas Senator Mayes Middleton filed bill SB763, and Texas Representative Cole Hefner filed the companion bill HB 3614, funding chaplains for public schools to lower school violence. In addition, Texas education leaders encourage other states and school districts to follow their lead by employing chaplains to help keep students safe.
Find out how to hire a chaplain athttps://nationalschoolchaplainassociation.org
Statistics show that most students have experienced at least one violent incident in school. Most victims say it has negatively impacted their mental health and made them consider dropping out or moving to another school. The NSCA's chaplains help these students by giving them spiritual care and a safe space to release their pain and frustrations.
The NSCA explains that school violence often starts with students experiencing intense psychological or emotional pain. Then, without support at home or school, students tend to let these frustrations out through destructive behavior like disobedience, physical violence, disrespect for authority, and vices.
The association believes spiritual care has long been absent from the school system. As a result, students are often left alone to navigate complex emotions without support from trusted adults or authority figures.
"Children are lost, left to figure out complex issues alone. It's why the suicide rate, mental illness, drug use, and other destructive behaviors are at an all-time high. Yet, when chaplains enter a school, they share peace, strength, love, and hope. They provide students with the spiritual care they need to overcome tragedies and hardships to fulfill their dreams and destiny," a representative said.
NSCA's chaplains are trained to deal with issues affecting the youth and school safety issues like Personality Risk Assessment and Active Shooter. In addition, chaplains help students of all faiths to discover their purpose and destiny, empowering them to make quality life choices. Chaplains are also resource officers able to assist students with humanitarian needs.
Chaplains relieve the pressure of an already overburdened faculty that may not have the training or the time to deal with the issues that their students are facing. In addition, students feel more at ease with an authority figure not part of the faculty because it allows them to speak more freely about their struggles with school, teachers, and the workload. Please talk to the team at the NSCA and learn more about what their chaplains have done to support school safety!
Visit https://nationalschoolchaplainassociation.org today to get started!
National School Chaplain Association PO Box 720746, Norman, OK 73070, United States Website https://nationalschoolchaplainassociation.org/
Sponsor Ads
Report this Page
Created on Mar 28th 2023 13:56. Viewed 104 times.
Comments
No comment, be the first to comment.