Tenerife Remote Work Digital Nomad Guide: Cost Of Living & Co-Working Options
by PRC Agency
PR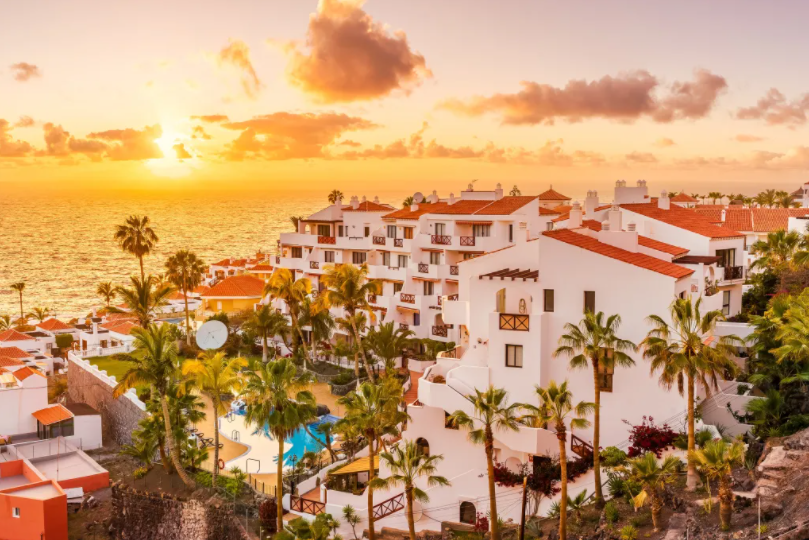 If you've decided that being a digital nomad is the life for you, then why not go all-in and head to Tenerife? It's beautiful, affordable, the food is fantastic, and the internet is surprisingly accessible and convenient. 
Digital business experts Crucial Constructs have just released a report titled "How to be a digital Nomad in Tenerife, Canary Islands." This is your go-to resource for everything you need to know, from your visa requirements to the cost of living, to your restaurant and nightlife options!
Learn more about this exotic island off the northwest coast of Africa that is becoming increasingly popular among digital nomads just like you.
You can access the full article at https://crucialconstructs.com/how-to-be-a-digital-nomad-in-tenerife-canary-islands
The Canary Islands is a Spanish archipelago made up of Gran Canaria, Lanzarote, Fuerteventura, La Palma, La Gomera, El Hierro, La Graciosa, and the biggest of the island collection, Tenerife.
Crucial Constructs examines the digital nomad lifestyle on Tenerife, an area you should consider as your own work destination. The weather's great, the island is close to major European cities, the Spanish culture is fantastic, and you also get affordable, convenient internet access.
When you travel to Tenerife, the first thing you'll notice is that the north end of the island and the south end are totally different. Most locals live and work in the north while most tourists gravitate to the south. 
Known for its warm, year-round spring-like weather; spectacular mountains and magnificent beaches; low cost of living; affordable, high-quality restaurants; and reliable internet access, this is a digital work destination you've got to include in your bucket list.
According to the Crucial Constructs report, the top five areas you'd want to consider for your home base include the island's capital, Santa Cruz de Tenerife, Puerto de la Cruz, La Laguna, Los Gigantes, and Puerto de Santiago.
Once settled, you will find the cost of living comparatively manageable. If you're working and traveling on your own, a salary of just USD $1,000 will get you a pretty good lifestyle.
You'll have a range of restaurants to choose from, most of which offer Spanish tapas, paella, complimentary aperitivos, and beer for the price of a coffee. Can't beat that! 
When it comes to your co-working spaces, most are located along the island's beaches, so you're almost always guaranteed a spectacular view and, when you're long-haulin' it, outstanding sunsets.
If you end up renting a condo, apartment, or home space, you can set up an internet plan for between 20 - 45 US dollars, however, says the report, you'll probably find working outdoors the most appealing option.
UK residents traveling to Tenerife will need only their national ID or passport to live and work in the region. Travelers who are not part of the EU will be granted a 90-day work visa upon arrival. The report notes travelers can attempt to secure a 5-year home license, but cautions the process is complex and onerous.
With the release of their recent report, "How to be a Digital Nomad in Tenerife, Canary Islands," Crucial Constructs provides you with a comprehensive introduction to the island's infrastructure, highlights, and day-to-day living. Basically, the consensus among digital nomads is that Tenerife is a resounding yes! Why not give it a go?
Are you ready for the working trip of a lifetime? Visit https://crucialconstructs.com/how-to-be-a-digital-nomad-in-tenerife-canary-islands to find out more
Sponsor Ads
Report this Page
Created on Apr 22nd 2022 04:51. Viewed 154 times.
Comments
No comment, be the first to comment.