Teach Your Students How To Write & Boost Their Confidence With New Pedagogy Book
by PRC Agency
PR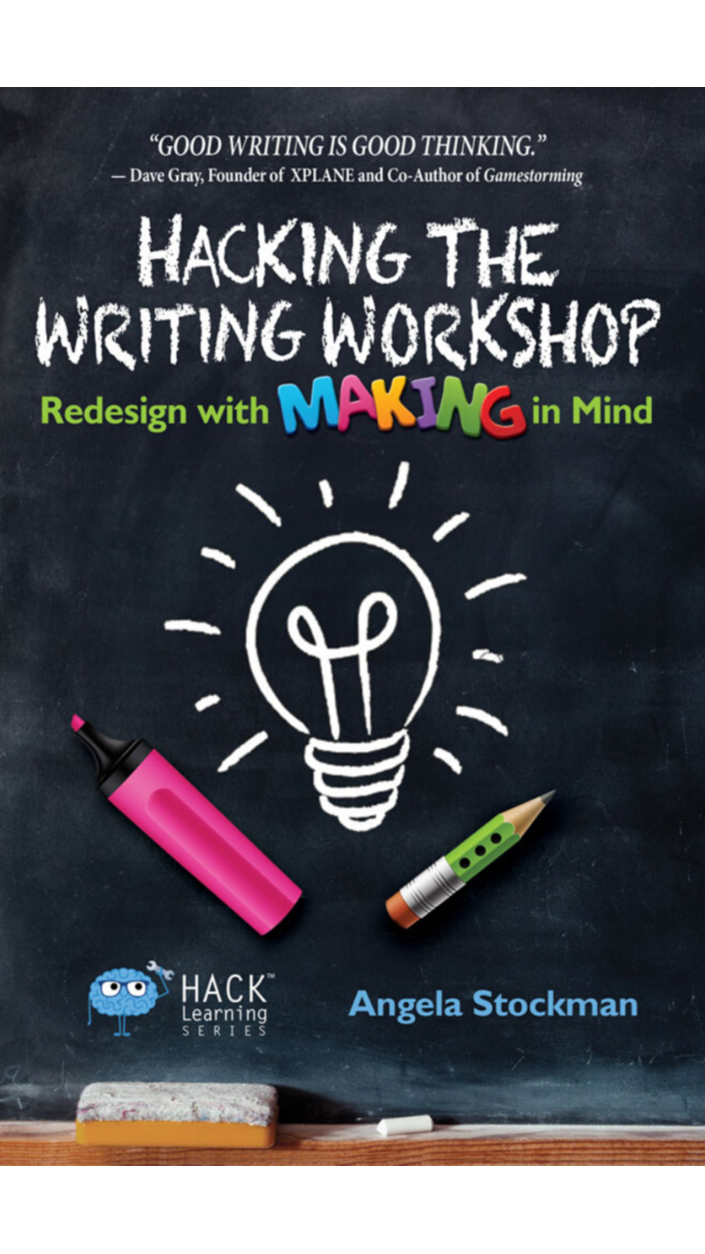 If your students are struggling to write, whether because of a lack of confidence, a lack of motivation, or a lack of know-how, Times 10 Publications can help.
Identifying a problem in the way that students are generally taught to write - and to think about writing - in schools across the country, Times 10 Publications has commissioned a radical rethink with their book 'Hacking the Writing Workshop: Redesign with Making in Mind'. This book has been authored by Angela Stockman, an experienced classroom teacher, educational consultant and literacy and writing expert.
Go to https://www.10publications.com/HACKING-THE-WRITING-WORKSHOP to find out more.
Times 10 Publications' book builds upon findings from the latest NoRedInk survey. The educational providers surveyed over 60,000 American students and found that writing confidence - which starts low - drops 5.03% from late elementary school to middle school. It then drops another 4.74% as students progress from middle school to high school.
What this means is that your average American fourth grader is roughly 13% more confident in their writing than your average high school senior.
With writing a critical skill for success in later life, and writing confidence just as key, Angela Stockman is on a mission to change the way you think about and teach writing in your classroom. In particular, her book is guided by an ethos of writing as making, which she hopes can positively transform your students' outcomes.
You can access more information on how you can facilitate better writing through this process of making at https://www.10publications.com/assessment-books
The book has been developed based on Stockman's experience as a classroom teacher and visiting schools across the country. In response to what she has learned about writing, she has created a host of easy-to-implement structured activities and practical tools for teachers like you.
Times 10 Publications is confident that 'Hacking the Writing Workshop: Redesign with Making in Mind' will both improve your students' writing skills and their confidence in writing. Moreover, they believe it can more broadly help your students to learn and improve the learning experience.
Times 10 Publications has included the book in their popular professional development HACK Learning Series.
Dave Gray, the founder of XPLANE and the author of 'The Connected Company, Gamestorming, and Liminal Thinking,' said, "Good writing is good thinking. This is a book about how to think better, for yourself and with others."
Times 10 Publications knows that teaching good writing is an art, and they are here to support you in developing this vital skill.
Visit https://www.10publications.com to see how you can empower your students with the written word and inspire them to put pen to paper.
Times 10 Publications 322 West Legend Court Unit B, Highland Heights, OH 44143, United States Website https://www.10publications.com/
Sponsor Ads
Report this Page
Created on Feb 2nd 2023 19:46. Viewed 66 times.
Comments
No comment, be the first to comment.