Teach Your Children About The Value Of Love, Nature & Inclusivity Through Books
by PRC Agency
PR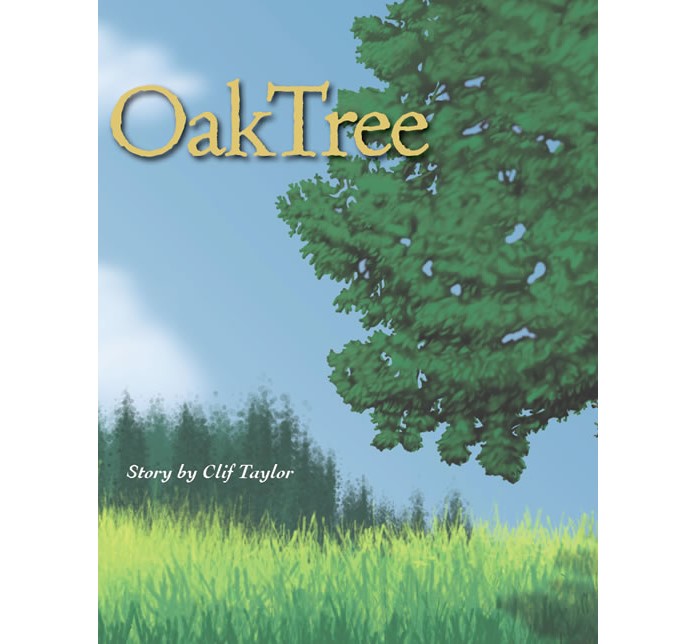 When you become a parent, you experience an instant shift in your priorities.
Suddenly, everything you do and say is being registered and interpreted in the minds of your developing children and you want to make each moment count. Sometimes it's hard to know how to give kids the tools they need so they can grow into kind, compassionate, and successful young adults, but one thing's for sure: the time to convey these messages is now! And the vehicle? Story books!
With two new books recently launched by Connected Spirit Publications (CSP), you can take your child on a journey through the life cycle of a snowflake (Snowflake), and an acorn (Oak Tree) to convey the beauty and mystery of life through nature.
Purchase both Snowflake and Oak Tree now for just $9.99 each, at https://www.cliftaylor.com
Formed in 2006, Connected Spirit Publications is the publishing house for author and thought leader Clif Taylor's first book Connect. The company is a collaborative publishing venture operating in partnership with Gold Leaf Press.
The mission at Connected Spirit Publications reflects publisher Clif Taylor's authentic, purpose-driven desire to positively impact people and the environment through meaningful literary works, important values you can feel good about supporting and passing on to your children.
Taylor's newly launched children's books Snowflake and Oak Tree - thoughtfully illustrated and told in the first person - gently wrap a nature story and a science lesson into a fun and imaginative tale your children will want to hear, or read for themselves, again and again.
Taylor was inspired to develop and publish stories like Snowflake and Oak Tree to help your children learn and discover the world around them together with you.
Rooted in his proprietary mindfulness technique, Clear, Calm and Open, Snowflake and Oak Tree introduce the important roles balance, serenity, and enlightenment can play in day-to-day living through messages your child can understand and internalize. The stories also give your child an appreciation for nature and the integral role a healthy environment will always play in their lives and the lives of others.
Learn about how intuitive you are, and how Clif Taylor's Clear, Calm and Open techniques can enhance your life, at https://www.clearcalmandopen.com
Supplemented by CSP's children's books You Are and Match, Snowflake and Oak Tree reveal Taylor's dedication to enlightening and entertaining young readers while revealing the grandeur of nature and life.
A CSP spokesperson said, "Parents, teachers, mentors, and young readers equally enjoy and appreciate the publishing quality of CSP's Children's books. This is especially true upon viewing Snowflake and Oak Tree."
And more recently evidenced through Connected Spirit, LLP, a "kitchen table" venture Taylor created that has grown into a robust company. Connected Spirit, LLP will be launching a fuel additive that has proven to drastically reduce air pollutants with no known destructive or hazardous properties. Keep your eyes open for this important new initiative.
Inspired by the wonders of our environment and a desire to help you introduce your children to the blessings of life with messages of love, beauty, and inclusion, Clif Taylor has made Snowflake and Oak Tree easily accessible with affordable pricing and convenient website availability.
Are you ready for story books that will instantly engage and inspire your child? Visit https://www.cliftaylor.com to purchase digital editions of Snowflake and Oak Tree and to discover all Connected Spirit Publications' Children's books.
Sponsor Ads
Report this Page
Created on Apr 20th 2022 02:01. Viewed 128 times.
Comments
No comment, be the first to comment.