Standby Diesel Generator Sets for Sale
by Dieselgenerator Tech
***
Are you looking for a way to keep your business alive? For any enterprise that cannot afford power failure, the standby generator is a reliable and economical choice. But how much do you really know about them? 
Common questions about generators
In terms of the demand for standby power supply equipment, we strive to provide you with the best standby diesel generators and equipment in the market. We also try to let our customers know about their new equipment so that no one will buy it blindly. Before you buy or rent a generator, please get an expert's answer to your question, so as to find the best solution for your enterprise.
1) How much do I have to pay for a diesel generator?
The price of the generator depends on the model, power output, etc., so there is no definite answer to this question. However, as a general rule, you can expect to pay more for natural gas fueled generators than diesel generators. 
2) Is the diesel generator a reliable power source?
Well maintained generators are a very reliable source of continuous power. Whether you need to keep your business running during a power outage or something as the main power supply, our model can keep your equipment running all the time.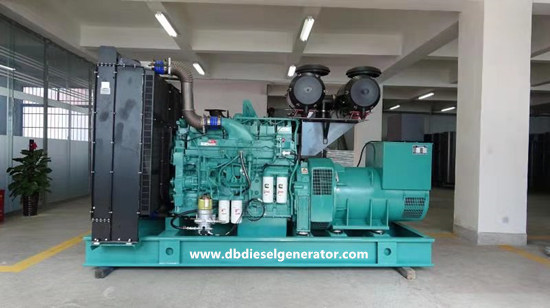 3) How long can a fuel filled generator run?
This depends on the model of the generator and the fuel it consumes. The diesel generator needs a fuel tank nearby. The generator running time will depend on the size of this tank. The natural gas generator uses the fuel supply from the pipeline. Because of this, they have a long running time without "refueling".
4) What is the typical life of the generator?
Through correct maintenance and correct use, the standby generator set can be used for 20 years or more! Take care of your generator and enjoy your standby power supply in the coming years.
5) What does my generator need?
First, your generator needs the right type of fuel. Make sure you can use diesel reliably, depending on the model you choose.
Secondly, your generator needs regular and thorough maintenance. Change the oil, refill the engine coolant, check the pipes and connections, and ensure that your generator works normally.
Third, make sure you have the auxiliary equipment you need to support portable generators. 
6) Where should I set up my generator?
Place your generator in a suitable location to protect the generator and prevent exhaust gas from entering your building. As long as it is close enough to provide power, the exact location is not important. 
7) Can I install the diesel generator myself?
Sometimes you can install the generator yourself. However, we recommend professional installation and commissioning to ensure correct installation. Do not attempt to install the generator yourself. The risk of accidents or improper installation is not worth it.
8) What does the standby diesel engine provide?
Our inventory includes a variety of generators and engines, as well as the auxiliary equipment needed to keep them running. No matter the distance and size, we will deliver the goods to you perfectly.
When purchasing long-term necessities such as diesel genset, a clear understanding of their functions is essential. Dingbo power answers all your questions here and helps you find the right power equipment for you.
Through the above study, have you learned about the standby generator? Welcome to contact Dingbo and communicate directly with one of our technical experts. Our email address is dingbo@dieselgeneratortech.com.
Sponsor Ads
Report this Page
Created on Jun 21st 2022 05:38. Viewed 109 times.
Comments
No comment, be the first to comment.