Some Facts About Pakistan You Need to Know
by Nimra Khan
Educational portal
Pakistan? A country full of resources, A paradise on earth, A country full of resources, these are the statements that comes in someone's mind when they think or speak the word "Pakistan". Almost every person in the world recognize Pakistan but there are some facts about Pakistan which you probably didn't know and you need to know these facts about this beautiful country. Pakistan is a nuclear power which makes it one of the strongest countries in the world. It has world's 26th largest economy with one of the best performing stock exchange. In this article, we are going to share some important facts about this country which will help you to increase General Knowledge about Pakistan. So check the list of these facts.
Top National Anthem Tune of the World:
It sounds unbelieving, but the inspiring, and motivational anthem of Pakistan stands at top on the list of the best anthems in the world. It was written by Hafeez Jullundhri and composed by Ahmad G Chagla.
2nd Largest Salt Mines:
Pakistan has world's second largest salt mine in the shape of Khewra Mines. These salt mines are the oldest mines in the world which has its roots in 320 BC in history.
World's Largest Ambulance Network According to Guinness World Records:
Edhi Foundation or Edhi Ambulance network is the largest Ambulance network in the world according to the Guinness World Records. Edhi Foundation was founded by the Abdul Sattar Edhi in 1951 and now it has more than 300 centers in Pakistan. They are the first to have Air Ambulance in Pakistan.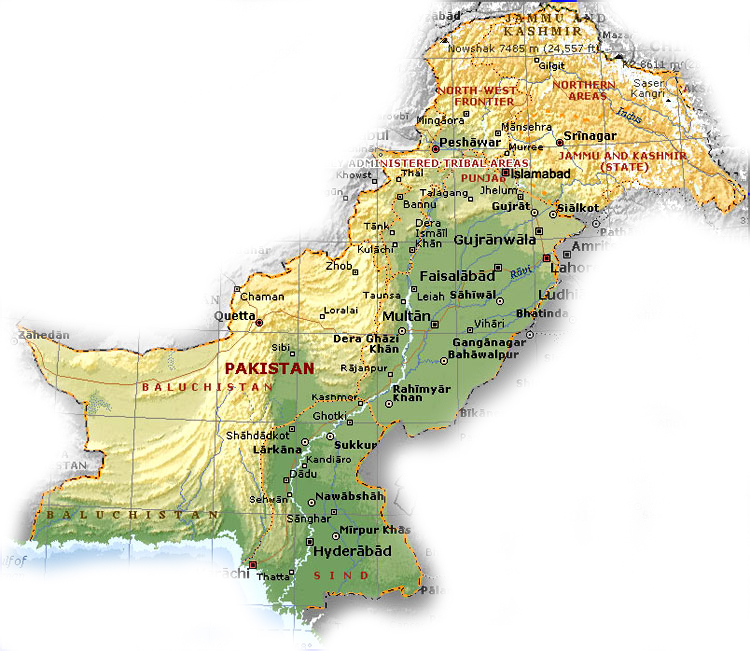 Changa Manga: World's Largest Manmade Forest:
It is important to know that Pakistan is the country which has World's largest manmade forest in the world in the shape of Changa Manga. This artificial forest covers the area of 12,000 acres.
First Islamic country to Attain Nuclear Power:
Pakistan is the first Islamic country to attain the nuclear power. Pakistan has five nuclear power plants which generates 1430 MW. Two more nuclear reactors are currently under construction.
Invention of First PC Virus:
It is not something on which we feel proud but it is important to know that the first PC virus was created by two Pakistani brothers named as Basit Alvi and Amjid Farooq Alvi. The created the first virus "Brain" in 1986.
3rd Sexiest Men in the World:
Pakistan is a country which is also ranked as 3rd sexiest men in the world. Pakistani actors and celebrities are considering one of the most attractive personalities in the world.
World's Largest Deep Sea Port:
Pakistan has world's largest deep sea port in Gwadar. The New China Pakistan Economic Corridor is also being constructed on this port.

Reference:
Pakistan General Knowledge MCQs With Answers

Sponsor Ads
Report this Page
Created on May 14th 2019 13:51. Viewed 539 times.
Comments
No comment, be the first to comment.