Simplify Your Month-End Close Process With This QuickBooks Enterprise Guide
by PRC Agency
PR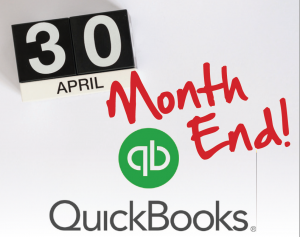 Unless you've been lurking under a rock, you'll have heard of QuickBooks Enterprise. It makes your life much easier when it comes to business finance and admin. But it's still easy to miss key steps in your closing process.
That's where this free month-end checklist comes in! You can use the guide to streamline every element of your month-end review process.
Visit https://www.jcscomputer.com/QuickBooks-month-end-close-checklist for more info!
The new checklist covers the seven most important steps to consider when performing an end-of-month analysis or review. This includes recording transactions, reviewing data and information, and the reconciliation and printing of reports.
By using the checklist, you are better able to manage the necessary steps to close your month-end in the QuickBooks software. Many business owners cite that they forget key items when they're managing their monthly admin, and the latest release helps to overcome this.
The first step included in the guide is to print and archive reports. When reports contain sensitive data, it's important to ensure they're stored securely.
Following this, it's important to reconcile any subsidiary balances to the general ledger. You will then find the main steps you need to follow in order to perform an in-depth month-end close.
The document features answers to some of the most common questions, including what to do if your balances aren't correct. It also discusses how to set up automated backups, and what to discuss with an accountant.
QuickBooks Enterprise allows you to manage your inventory more easily, and it has become popular for its simplicity. However, it can still be confusing for many users and it's easy to miss key stages. Utilizing the month-end checklist is an effective way to ensure that you optimize your workflows for efficiency.
Accounting Business Solutions takes pride in helping you to manage your finances and business tasks in the most effective way.
A spokesperson for the company states: "The accounting and business software consultants at Accounting Business Solutions by JCS are here to help you avoid these stressful and often costly problems. Since 1987, we have been an industry leader in accounting software support, training, data migration, data repair, and software selection and implementation."
Do you want to take all the stress out of your QuickBooks Enterprise monthly account reviewing process? Get the free checklist now!
Go to https://www.jcscomputer.com for any extra info you need!
Sponsor Ads
Report this Page
Created on Apr 22nd 2022 00:46. Viewed 37 times.
Comments
No comment, be the first to comment.