Significance of Welding Repair the Parts of Volvo Diesel Generator Set
by Starlight Generator
dieselgeneratortech
In the maintenance of Volvo diesel generator sets, due to the high purchase cost of some spare parts or defects caused by casting production, welding repair technology can be used to repair successful cases, which is the main significance of welding repair. In this article, Dingbo Power Generation Equipment will talk to you about the specific significance of welding and repairing spare parts.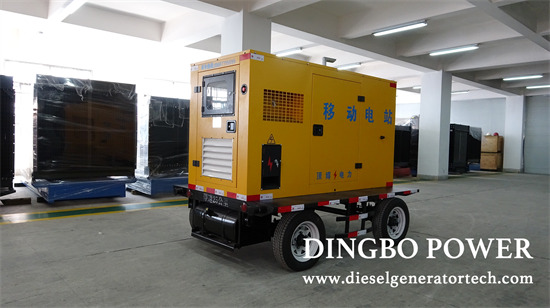 Welding repair of Volvo diesel generator set refers to the application of welding technology to the maintenance of unit equipment. Welding repair causes the matrix and welding rod powder to melt together under the action of thermal energy and achieve good intergranular bonding, with high bonding strength. However, the influence of thermal energy can cause changes in the structure and shape of the matrix, which is a key issue in welding repair.
According to the different ways of providing heat energy, welding repair can be divided into Arc welding, gas welding and plasma welding. According to the different processes and methods of welding repair, it can be further divided into welding repair, overlay welding, spray welding, and brazing. Due to its outstanding advantages, ordinary cast iron is still the main material for manufacturing basic parts with complex shapes, large sizes, easy processing, vibration and wear reduction. In mechanical equipment, the type and weight of cast iron components account for more than half. For the in-process products, the failures or failures of iron castings are mostly the air holes, sand hole cracks, looseness, insufficient pouring and other pressure Casting defect. For processed parts, they are mostly caused by cracks, wear, and other phenomena that occur during use. The production process of castings is relatively long, and the process cost accounts for a large proportion of the value of castings. Especially for large size, complex shape, and large processing capacity cast iron parts, which condense most of the raw materials and machining costs of mechanical equipment. Many large castings, such as machine bed, machine base, and large box, generally lack the ability to cast blanks and process them themselves.
Therefore, in the maintenance process of Volvo diesel generator sets, we should find ways to repair the old and reuse the waste to compensate for their natural wear and tear. Welding repair of cast iron parts is not only suitable for repairing failed parts, but also for repairing local defects in castings, which can greatly reduce production costs. Further research on the repair of cast iron castings is of great significance. Due to the significant temperature changes in heating and cooling during welding repair of cast iron, its weldability is poor, resulting in many difficulties.
Dingbo Power has advanced testing equipment, modern production technology, professional manufacturing technology, perfect quality management system, and strong technical research and development capabilities. It can provide 3KW~2500KW various specifications of ordinary, automatic, four protection, automatic switching, low noise and mobile generator sets, high quality and low energy consumption to meet the diverse power needs of customers, and can also meet users with different voltages and different frequencies. It is required to create a parallel power supply system for multiple units. If you are interested in our product or any question on generator, welcome to send email to sales@dieselgeneratortech.com.
Sponsor Ads
Report this Page
Created on Aug 1st 2023 02:37. Viewed 53 times.
Comments
No comment, be the first to comment.