Should children be banned from playing games?
by Tran Cong
SEO
Whether parents are concerned about security reasons or affect children's eyesight and personality, parents should not prohibit but should communicate effectively, combined with harmonious solutions so that children can still play video games. .
With more and more children using cell phones and other devices online, parents need guidance and effective communication in this matter.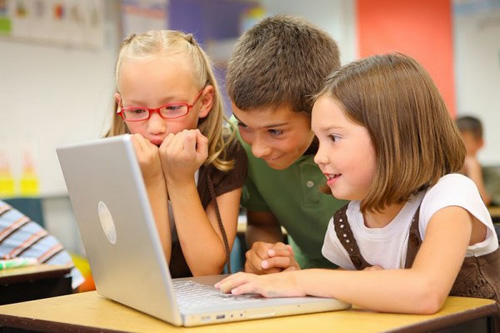 When they see children playing games, parents will often think about the negative effects video games can have on their children. Does this game have a negative impact on children's behavior? Will children have nightmares after playing games, or are they obsessed with any details in the game? What if the child is addicted to the game?
Research by global cybersecurity company Kaspersky conducted in May 2020 shows that 4 in 10 parents in Southeast Asia think their children become "more grumpy than usual" after playing games.
A survey of 760 online users in the region confirmed that children are spending more time online due to the pandemic situation.
Stephan Neumeier, Managing Director of Kaspersky Asia Pacific, said: "Parents are bringing up children who are born in the digital age, are exposed to digital devices and internet very early. Generation gaps often lead to communication gaps when a child knows more online trends and tricks than their parents.
"While it is understandable for parents to worry about their children's online habits, their fears about video games sometimes go a little too far. Of course, there are harms that happen when kids play too much, but some studies have also shown that video games can bring many benefits to children. To do that, parents need to help children keep moderation under the right guidance ", he added.
To help parents guide the right gaming habits for their children, Kaspersky shares each video game-related problem and recommends solutions for parents to consult.
Concerned children will be ostracized if banned from playing games
Parents who are concerned about the harmful effects of video games tend to want to ban their kids from playing games. At the same time, they also fear that this leads to children being left out of school conversations if their friends are all playing games, while they don't have the opportunity.
Should parents be worried? Prohibiting children from playing games is not the right solution: when your peers can play a video game without you, your child will inevitably feel abandoned. In addition, video games are not only interesting but also very useful for children, especially under the appropriate orientation of parents.
In many cases, parents should not prohibit children from playing games. Control this effectively, instead, by using special device settings and software, and regularly talking to your child and explaining the necessary rules.
Concerned that the game could harm the child's vision and posture
Many parents worry that if their child spends a lot of time playing games, their child's eyesight may drop. Other parents are concerned that prolonged sitting in front of a computer or smartphone could negatively affect a child's posture.
In this regard, having a quality display can help alleviate vision problems. Display manufacturers are also now trying to find ways to reduce the damage of screens to the human eye.
Be aware of the comfortable posture when playing and working on computers. A good chair, a table of the right height, comfortable posture and a good distance from the screen will help the child's vision and posture.
In addition, to ensure children's eyesight, it is necessary to limit the amount of time children play games. Consult with an ophthalmologist when taking your child for a suitable time to use the device, or if the child does not see an ophthalmologist, it may be based on the child's age to give the appropriate amount of time. well suited.
Software usage restrictions can be set with the help of online safety programs, or the installation of internal devices, such as decoders and mobile devices using iOS.
Concerned about computer viruses
Some parents are afraid that their devices will be infected with malicious code when their children install video games. Installing the software can lead to the child accidentally downloading the pirated version.
Recent Kaspersky research shows that hackers using the theme of gaming as a decoy to attack networks has increased significantly since the outbreak of the COVID-19 pandemic. At the same time, cybercriminals who use game themes in their attacks do not need to use complex technical methods, but rely on users' gullibility and ignorance.
To solve this problem, first of all, it is necessary to explain to the child what malware is, where the malware can inadvertently be downloaded, and the harm of it.
Sponsor Ads
Report this Page
Created on Dec 10th 2020 20:57. Viewed 102 times.
Comments
No comment, be the first to comment.