Sell Your Extra Diabetes Supplies & Lancets For Cash On This Website
by PRC Agency
PR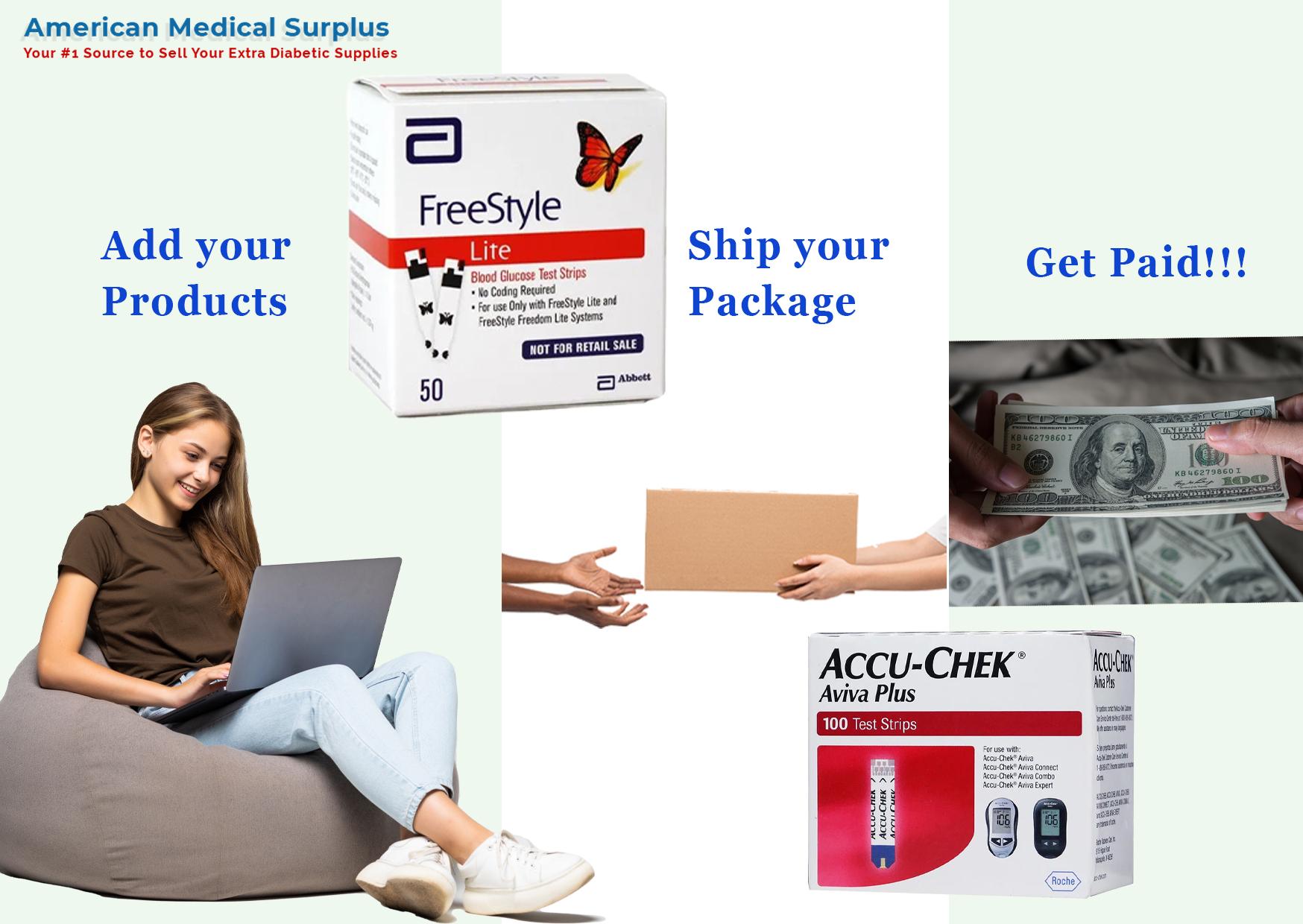 Selling your extra diabetic test strips is legal and is a way to get these life-saving supplies into the hands of those who need them the most.
As you know, these test strips can be pricey, and for insulin-dependent patients who need to test for blood sugar up to 10 times a day, shilling out $100 for a box of diabetic test strips can be financially burdensome.
That's why American Medical Surplus buys these pre-owned supplies. The company streamlines the selling process with its three-step order checkout, ensuring you can quickly and easily get your extra supplies to those unable to pay the inflated retail prices.
Visit https://americanmedicalsurplus.net to learn more about the company.
The company buys all types of diabetic supplies, including brand name and generic test strips and lancets. They accept Accu-Chek, Contour, FreeStyle, OneTouch, True Metrix, and Medtronic Diabetic strips. All the products on the platform are legally obtained and owned by American Medical Surplus. The service enables you to receive cash for your unused diabetes test strips right from the comfort of your home.
On the company's Sell Now page, you can select the number of boxes of the products you have for sale, and the site will calculate the potential amount you will receive. Once the order is completed, you'll be prompted to select, from a list of various options, your preferred payment method.
The company provides prepaid labels you can attach to your packages to ensure a seamless shipping experience. As the website explained, the company receives the package in 2-4 days and verifies the content, after which your payment is processed on the same day.
About American Medical Surplus
For years, American Medical Surplus has been serving uninsured or underinsured insulin-dependent patients unable to pay the retail prices for diabetic supplies. The family-owned and operated business works with vendors all over the country. They have built a reputation for integrity, reliability, and consistency as evidenced by the over 1,200 5-star reviews from happy customers.
"AMS was quick to send the shipping label, and I had no issues dropping the supplies off at the post office. They arrived a day earlier than expected, and they paid me the same day through Zelle," said a satisfied seller. "I followed their instructions and left labels on the supplies, and packaged them with some protection so they would arrive in the same shape I sent them in. Overall, it was an easy and pain-free experience, and will return next time I have some extras sitting around."
Selling your extra diabetic test strips for cash has never been this easy - simply follow the easy three-step process on American Medical Surplus's website to sell your supplies.
Go to https://americanmedicalsurplus.net/shop if you need additional information.
Sponsor Ads
Report this Page
Created on Jul 27th 2022 02:22. Viewed 50 times.
Comments
No comment, be the first to comment.