Sell Cryptocurrencies Using USD IBAN Account With Low-Fee Business Exchange
by PRC Agency
PR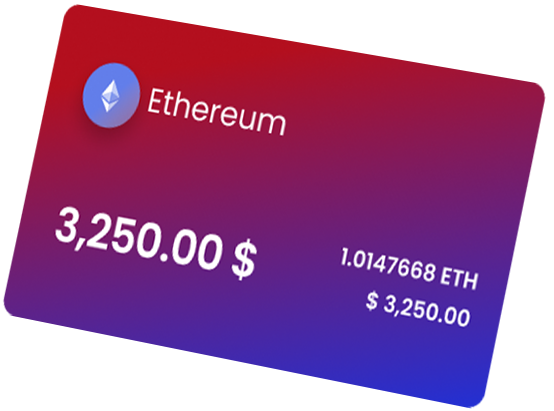 Do you know how you can tell if someone owns Bitcoin?
Don't worry, they'll tell you.
If you want to add Bitcoin, or other digital assets, to your portfolio so you, too, can tell people about it (or not!), your first stop should be a digital exchange. But not ANY digital exchange! Especially if you're doing B2B transactions.
So choose the best in business: Suissebase.ch. You can sell crypto using your IBAN account, the fees are lower than the industry standard, and the platform is secure and licensed.
The exchange offers a wide range of crypto and fiat solutions for B2B transactions. With over 40 digital assets currently available on the platform, you can trade cryptocurrencies such as Bitcoin, Ethereum, and USDT.
As you know, more and more businesses are incorporating cryptocurrencies into their payment systems and adding digital assets to their portfolios, which is probably why you're considering it too! Suissebase.ch recognized the demand for a secure B2B crypto trading platform and developed a suite of corporate crypto exchange and staking solutions.
The B2B service allows you to sell any cryptocurrency available on the platform using your USD bank accounts. All digital assets are insured by Coincover and have gone through extensive internal and external evaluations - so you know your hard-earned wealth is safe!
All transactions on the platform are secured through Suissebase.ch's bank-grade security protocols, which include offline storage of cryptographic key materials and recovery time-lock controls. Additionally, the firm has partnered with leading banks and financial institutions to provide global coverage.
"Our banking partners give you peace of mind on your incoming and outgoing transfers," said a Suissebase.ch representative. "Choose Suissebase as your crypto partner for efficient trading, instantaneous settlement, and high liquidity, amongst other factors."
You can book a consultation with one of Suissebase.ch's industry veterans who can provide insights and develop strategies for your corporate crypto portfolio. Plus, you get your own client relationships manager and 24/7 support.
About Suissebase.ch
Founded by seasoned cybersecurity expert Beniamino Baruh, the firm employs a team of experts with backgrounds in military, finance, computer science, and law. Licensed and audited by Swiss regulators, Suissebase.ch adheres to the highest compliance standards. Over the years, it has helped several business clients diversify their portfolios with digital assets. A Suissebase corporate crypto-first card is currently in development.
While crypto may be too complicated for many of us to truly understand, Suissebase.ch is not. You create an account and manage all your transactions through a single intuitive platform. Withdraw your funds wherever and whenever you want. Trade, sell, buy, stake - it's up to you! As the company motto says: Simple. Safe. Swiss.
Get started today - visit https://suissebase.ch
Disclaimer: The information provided on this page does not constitute investment advice, financial advice, trading advice, or any other sort of advice and it should not be treated as such. This content is the opinion of a third party and this site does not recommend that any specific cryptocurrency should be bought, sold, or held, or that any crypto investment should be made. The Crypto market is high risk, with high-risk and unproven projects. Readers should do their own research and consult a professional financial advisor before making any investment decisions.
Sponsor Ads
Report this Page
Created on Sep 16th 2022 06:47. Viewed 124 times.
Comments
No comment, be the first to comment.