Self-Storage Facility In Eagle River, AK Offers Secure Parking Units For RVs
by PRC Agency
PR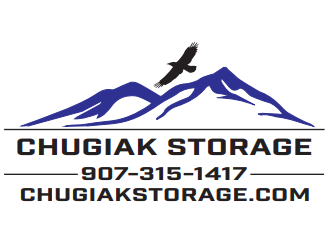 Are you looking for a safe and affordable self-storage unit around Chugiak? Needing to store your RV, but don't know who to trust? Just as "Chugiak" means "place of many places", Chugiak Storage intends to be THE place of all storage places.
Chugiak Storage is the most trusted 24/7 storage unit facility in the area. The locally owned business offers a variety of storage units for RVs, cars, boats, and other large assets.
They offer three options for RV parking, from a basic 10x20 unit for smaller RVs to a larger 10x40 unit for motorhomes. All self-storage units are equipped with 24-hour video surveillance, coded gate entry, and perimeter fencing.
Reserve your unit today at https://www.chugiakstorage.com/
Chugiak Storage is committed to helping Alaskan residents safely store their valuables with ease. Aside from storing bulky items, such as furniture and large musical instruments, you can now choose a storage unit specifically for your large vehicles.
The company wants you to get the best value for your money. Some people may think that they need a larger unit when it would be more cost-efficient and productive for them to select a smaller one instead! This is particularly true for RV parking, where you may need to go in and out of your units frequently.
At Chugiak Storage, you never have to worry about paying more than you need! The friendly and knowledgeable staff are ready to help you get the best storage unit for your RV or boat. Strategically located near JBER and Anchorage, the self-storage facility is everything you could ask for when you need extra space.
Regardless of which unit you select, you will receive a completely safe and secured storage unit. Instead of a key, which can be easily lost or forged, each unit is secured with a unique pin number that only YOU know! Not even the staff at Chugiak Storage will have this information, so you are assured that your valuables can only be taken out by you!
You may also retrieve your items or vehicles at any time. Simply input your unique pin number at the electric gate and that's it! It's as easy as one-two-three!
Chugiak Storage offers different packages to suit every budget, from a monthly rent subscription to an annual package. Reservations may be made online, though it is recommended that you physically view your desired unit first before deciding.
A spokesperson for the business said, "We are a local Alaskan-owned self-storage facility serving the Chugiak area. We offer convenient access to the Glenn Highway and are ready to store your RV, car, boat, and more safely inside our gated, well-lit, and video-recorded facility. Access your space 24/7 through the electronic gate. Simply use your unique pin number so you can grab your toy and go."
Go to https://www.chugiakstorage.com/ so you can learn more.
Chugiak Storage 21108 Raven St, Anchorage, Alaska 99567, United States Website https://www.chugiakstorage.com Phone +1-907-315-1417
Sponsor Ads
Report this Page
Created on Mar 13th 2023 23:16. Viewed 73 times.
Comments
No comment, be the first to comment.