See The Best Austin Cosmetic Dental Clinic For Porcelain Veneers & Crowns
by PRC Agency
PR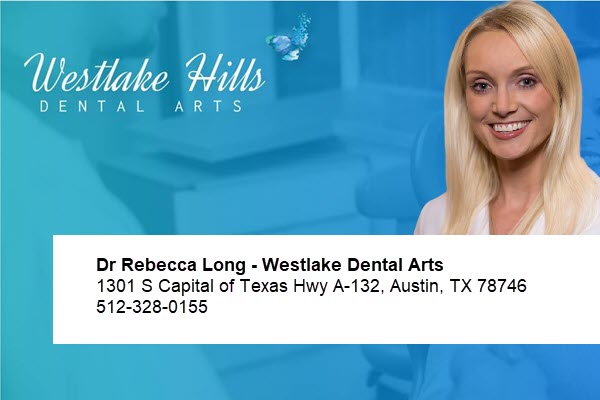 Did you know that your brain releases molecules called neuropeptides when you smile - just to help you fight stress? And evidence suggests that even forcing a smile might trigger a boost in happiness! Moral of the story? Don't hide your smile!
Westlake Hills Dental Arts, directed by Dr. Rebecca Long, now offers you porcelain veneer treatments - a relatively recent innovation in dental restoration. Porcelain veneers can only be created in off-site laboratories employing advanced 3D modeling and manufacturing techniques, in contrast to composite veneers that can be constructed on-site.
You can learn more at https://www.westlakehillsdentalarts.com/veneers.html
The clinic now provides these treatments if you're looking to conceal cracks, chips, and unsightly stains while improving your overall smile and appearance. Veneers are strong, thin shells of ceramic that bond directly to the front surfaces of your teeth - and porcelain veneers are known for being especially durable and more stain-resistant than composite ones.
The rising popularity of cosmetic dentistry can be attributed to both technological advances in the field and the heightened sensitivity of individuals to their appearance - as cell phone cameras, for example, propagate people's images all over social media. Moreover, an aging population requires more corrective procedures, and patients now realize that cosmetic treatments such as veneers are a painless way to achieve desired results. Porcelain veneers, with an expected lifespan of approximately 20 years, now dominate the U.S. veneers market with a market share of 60%.
During your initial session, Westlake Hills Dentistry Arts will prepare temporary veneers for tooth contouring before a specialized dental lab creates customized ceramic veneers just for you. The lab and clinic collaborate to ensure the ideal fit - which maximizes your comfort and increases the longevity of the veneers.
You can see more details at https://www.westlakehillsdentalarts.com/cosmetic-dentistry.html
The clinic may require two initial visits for veneer treatment, during which space for veneer placement is created, impressions are made, and your natural tooth color is identified. Once the permanent veneers are ready, the final step involves replacing the temporary with the permanent veneers, which are then bonded to your teeth.
The clinic also provides teeth whitening services, dental crown and bridge treatments, and other teeth restoration services. Additionally, Westlake Hills Dental Arts offers general dental care for routine checkups and cleanings.
One patient commented: "I have been a patient at Westlake Hills Dental Arts for over 20 years. I thought about finding another dentist until I met Dr. Long. She is amazing and wouldn't think of leaving. She is personable and very thorough and knowledgeable. Dr. Long is the best dentist in Austin."
Modern dentistry is pretty painless, but veneers?! A walk in the park! No pain, discomfort, or stress!
You can call 512-856-1886 or go to https://www.facebook.com/westlakehillsdentalarts and see for yourself what a dental practice with a 5-star rating on Google really looks like!
Westlake Hills Dental Arts 1301 S Capital of Texas Hwy A-132, Austin, TX 78746, United States Website https://www.westlakehillsdentalarts.com/ Phone +1-512-328-0155
Sponsor Ads
Report this Page
Created on Dec 14th 2022 02:01. Viewed 85 times.
Comments
No comment, be the first to comment.