Save Time Planning Your 2022 Vacation With This AI-Based Travel Itinerary App
by PRC Agency
PR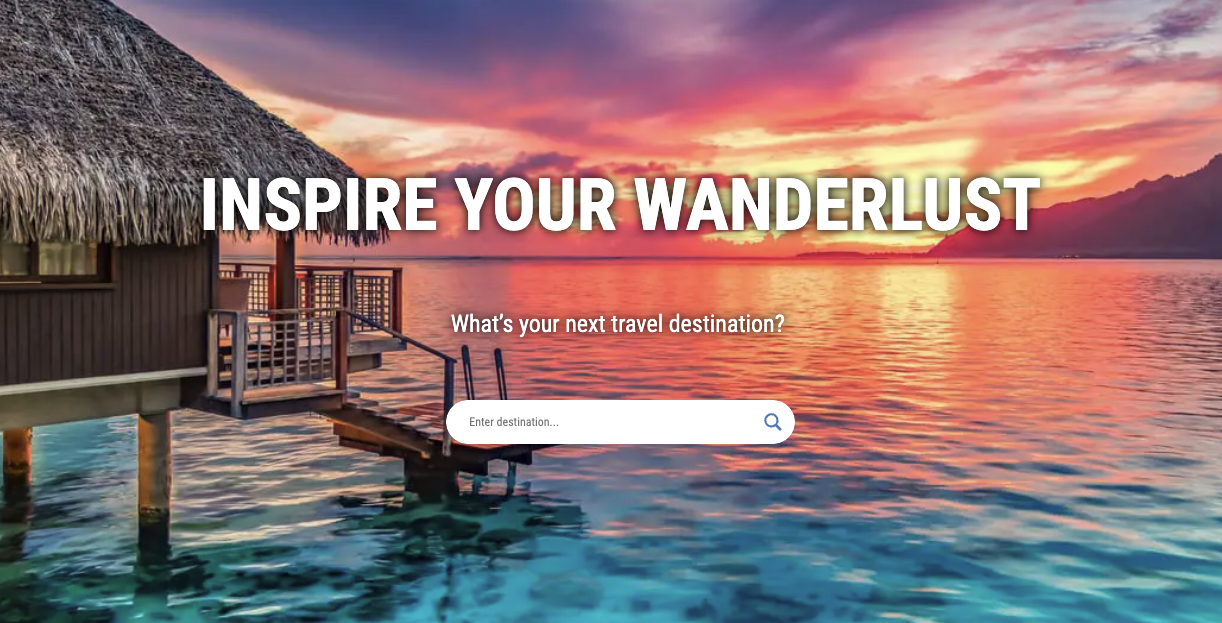 Just imagine how much time it could save you. The new tool already has over 5,000 destinations and 400,000 attractions in its listing, and it's growing every day. Right now, the application's clever bots are trawling through literally millions of blog and social media posts, ranking the best and trending attractions from all around the world.
Go to https://outdoorsome.com for more information.
While travel blogs are a very useful way to plan your vacation, the sheer volume of content currently available makes the process really time-consuming. Thankfully, you now have a better way of planning your trip. Using the power of machine learning technology, Outdoorsome makes your travel planning and research much more efficient. Why didn't someone think of this before?
So, just how many blogs are there? According to optinmonster.com, over 20 billion blogging pages are viewed by 409 million readers every month. The website states that more than 80% of travel research and planning is now conducted via the internet, with 33% of US travelers stating that they use travel blogs to assist in the process.
Well, until now, that is. Using the new application, you will receive ranked recommendations for the places you are planning to visit. You can personalize attraction rankings by filtering for the types of attractions you like and by specifying who you are traveling with. You can also view day by day itineraries generated by the machine learning algorithms including which attractions to visit each day, for how long, what to see and expect there, and things to do. Providing you with even more convenience, the application home page contains handy shortcuts to the most popular cities, natural beauty locations, beach destinations, and more.
For more specific searches, you can select the region you're interested in visiting, and then refine your search by country or the type of attractions that you like to see. The application's machine learning algorithms then rank the top recommendations based on content quantity and quality generated for that destination. Yes, all the hard work is done for you.
About Outdoorsome
The company's founders experienced the challenges of travel planning in 2019, when they were preparing for an RV road trip across 19 national parks. Seeing how long it took to read multiple blogs, reviews, videos, and social media posts, they realized that machine learning technology could be used to make the process much more efficient.
Since its inception in 2019, Outdoorsome has been using advanced machine learning and natural language processing to build a deep understanding of travel destinations around the world. With its technology, Outdoorsome hopes to bring much needed AI and machine learning into the travel blogging industry.
A company representative stated: "Our bots read and analyze the entire travel blogosphere on the internet - over 250 million blog posts - and millions of social media posts made daily by travelers around the world. In order to rank recommendations, we focus on quality just as much as quantity. Our coverage of locations around the globe and the content about those locations is growing by the day."
Planning your next adventure no longer means spending a huge amount of time trawling the internet.
Think of Outdoorsome as your new travel planning assistant. Click on https://outdoorsome.com/destinations/paris/itinerary to see what your Paris itinerary might look like.
Sponsor Ads
Report this Page
Created on May 4th 2022 11:28. Viewed 145 times.
Comments
No comment, be the first to comment.