San Buenaventura Will Add 500-MW HELE Coal-fired Power Plant to the Luzon Grid
by Rudy P.
SysAdmin at howtofindthemoney
The Provisional Authority to Operate (PAO) was issued on September 24 this year to the San Buenaventura Power Ltd. (SBPL), which will add 500 MW of new power generation capacity to the Luzon Grid,
The Isogo HELE power plant in Yokohama, Japan has been rated as the world's cleanest in terms of emission intensity, according to a 2015 report. This kind of technology has been successful in Germany and Denmark as well.
"For consumers, this is a welcome development, one that shows that the ERC understands that power demand in Luzon is steadily increasing, and the conditions show that we are in dire need of additional baseload capacity," PBEST Convenor Carmelo Bayarcal was quoted in a statement.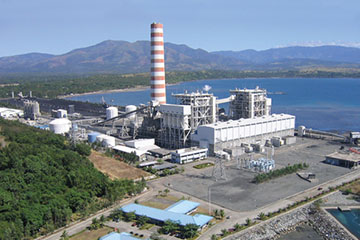 The timely issuance of PAO for SBPL will prove to have a significant role in the coming month as scheduled maintenance shutdown of Luzon's biggest power generation suppliers are upcoming – Ilijan, Batangas City (600MW) shutdown on October 3-15, Sual 2, Pangasinan (647 MW) shutdown on October 19 to November 17, San Lorenzo Module 50, Batangas City (250 MW) shutdown on October 26-30, and Masinloc 2, Zambales (344 MW) shutdown on October 30 to December 4. Malampaya, will likewise temporarily stop supplying fuel to generation facilities from October 12 until October 15, 2019.
PBEST encouraged the Department of Energy to have more HELE power plant installations to reduce emissions and lower fuel costs while maximizing efficiency of power generation.
"Government should prioritize the approval and even incentivize the adoption of more environmentally friendly technologies to close the supply gap of our fast-growing demand for electricity," Bayarcal said.
The 10 largest coal producers and exporters in Indonesia:
Sponsor Ads
Report this Page
Created on Oct 2nd 2019 00:26. Viewed 321 times.
Comments
No comment, be the first to comment.