Samudera Indonesia - An Integrated Cargo Transportation and Logistics Company
by Rudy P.
SysAdmin at howtofindthemoney
PT Samudera Indonesia Tbk ("Samudera Indonesia"/"the Company") is an integrated cargo transportation and logistics company established in 1964. The Company's origins date back to the early 1950s starting as an international shipping agency founded by Mr. Soedarpo Sastrosatomo. Since 1999, Company has been publicly listed on the Indonesia Stock Exchange.
With experiences for more than 50 years, Samudera Indonesia has been able to develop a well-respected & well-recognised "Samudera" brand name. Samudera Indonesia has 5 business lines: Samudera Shipping, Samudera Logistics, Samudera Ports, Samudera Property, and Samudera Services to provide high quality services for the customers. Supported by 4.000 employees, more than 41 subsidiaries and offices across various regions in Indonesia and Asia, Samudera Indonesia is committed to deliver the best solution in cargo transportation and logistics.
SAMUDERA LOGISTICS
To support integrated service, we develop various supporting facilities for logistics business as the following:
Inland Transport
Container Depot
Warehouse and Distribution Center
Third Party Logistics
Project Logistics
Cold Chain Logistics
SAMUDERA PORTS
We provide ports related services such as:
Stevedoring

Cargodoring
Port Management
Port Supporting Equipment Provider
SAMUDERA PROPERTY
Samudera Property's initial businesses are asset ownership and management. Along with the growth of the Company, the business line expanded its business to incude the management and maintenance of strategic property assets, construction supervision, property development and other opportunities in the construction field.
SAMUDERA SERVICES
Samudera Services completes the synergy and integration of the Group's businesses. Samudera Services was formed to provide full operational support for all the Group's business lines. The main objective of this line of business is to enable and encourage all the Group's business lines to focus on achieving their performance goals.
SAMUDERA SHIPPING
We provide a range of service under shipping business lines as follow:
Container Shipping
Tanker, Bulk, and Offshore Carrier
Ship Management
Agencies
Head Office
Samudera Indonesia Building
Jl. Letjen S. Parman Kav. 35
Jakarta 11480, Indonesia
Phone: (021) 5480088, 5347210, 5304185, 5494993
Fax: (021) 5347171, 5490909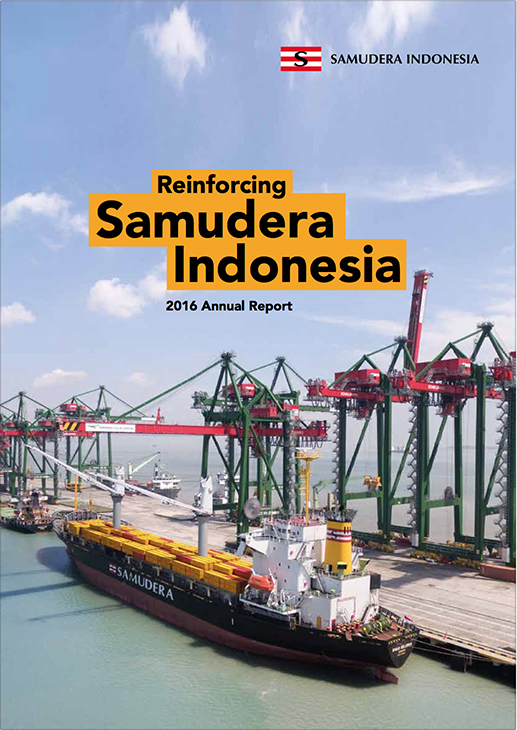 Sponsor Ads
Report this Page
Created on Dec 16th 2020 02:38. Viewed 140 times.
Comments
No comment, be the first to comment.