Sales Commissions Software – Calculate Compensations Accurately, Quickly
by Helena Nelson
I love to write on different topics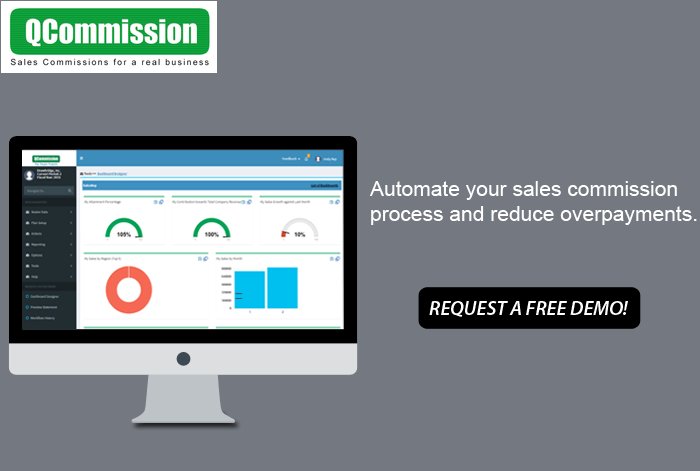 Commission based compensation is not new. It is prevalent in most industries as a way to compensate sales people who market their products and services to generate profits. Many of these commission plans exist with the only objective to encourage sales people to produce and keep them motivated.
Companies have their own sales plans based on various factors. However, some basic characteristics are desirable in all of these plans to make the commissions more effective:
Positive reward – A plan offering positive and immediate reward is what salespersons often prefer.




Easy to understand – The incentive plan should be simple and easy to understand




Free from influences – No factors outside the salesperson's control should influence the commission



A sales commission plan based on these principles are rewarding. This is whymost companies prefer to use sales commission tracking softwareto calculate incentives quickly. Positive and immediate rewards always keep the sales forcemotivated and encouraged.
Avoiding Demotivation – Positive Commissions
A salesperson is always under the gun. They must work under extreme pressure in the most competitive environment to produce good outcomes. Sometimes, their customers feel like they are adversaries, and their own colleagues often see them as overpaid necessary evils who utilize most of their resources.
Most people are not comfortable with a career where they have to make a living through persuasion. The only positive aspect of their life is commission. This commission helps them maintain a positive attitude that is necessary for successful selling. Therefore, companies have to make sure that their compensation system builds a positive environment for their sales team.
Quick, positive rewards are what salespeople want. The sooner they are paid, the quicker they take actions to produce desirable results. Immediacy of rewards always persuade them to repeat actions that produced the said results – and this works in favor of the company.
Immediate reward is possible when there is an efficient tracking system. With commission tracking software, companies can pay commissions efficiently, while ensuring there are no erroneous transactions. This helpsensure positive rewards while avoiding any over or underpayments.
The compensation system that adds to a salesperson's income when they succeed is rewarding for every organization. A system that incurs negative commission or that cuts down income for failure can only generate a short-lived fear with ultimate negative impact on the organization.
A good commission tracking software benefits both the salespeople and the company in such a way that it makes commission processing so much more efficient and error-free and that, in turn, motivates the salespeople to generate more income for the company.
Sponsor Ads
Report this Page
Created on Nov 2nd 2017 06:14. Viewed 369 times.
Comments
No comment, be the first to comment.