Regenerative Therapy Specialist In Bellevue, WA Offers Stellate Ganglion Block Treatment
by PRC Agency
PR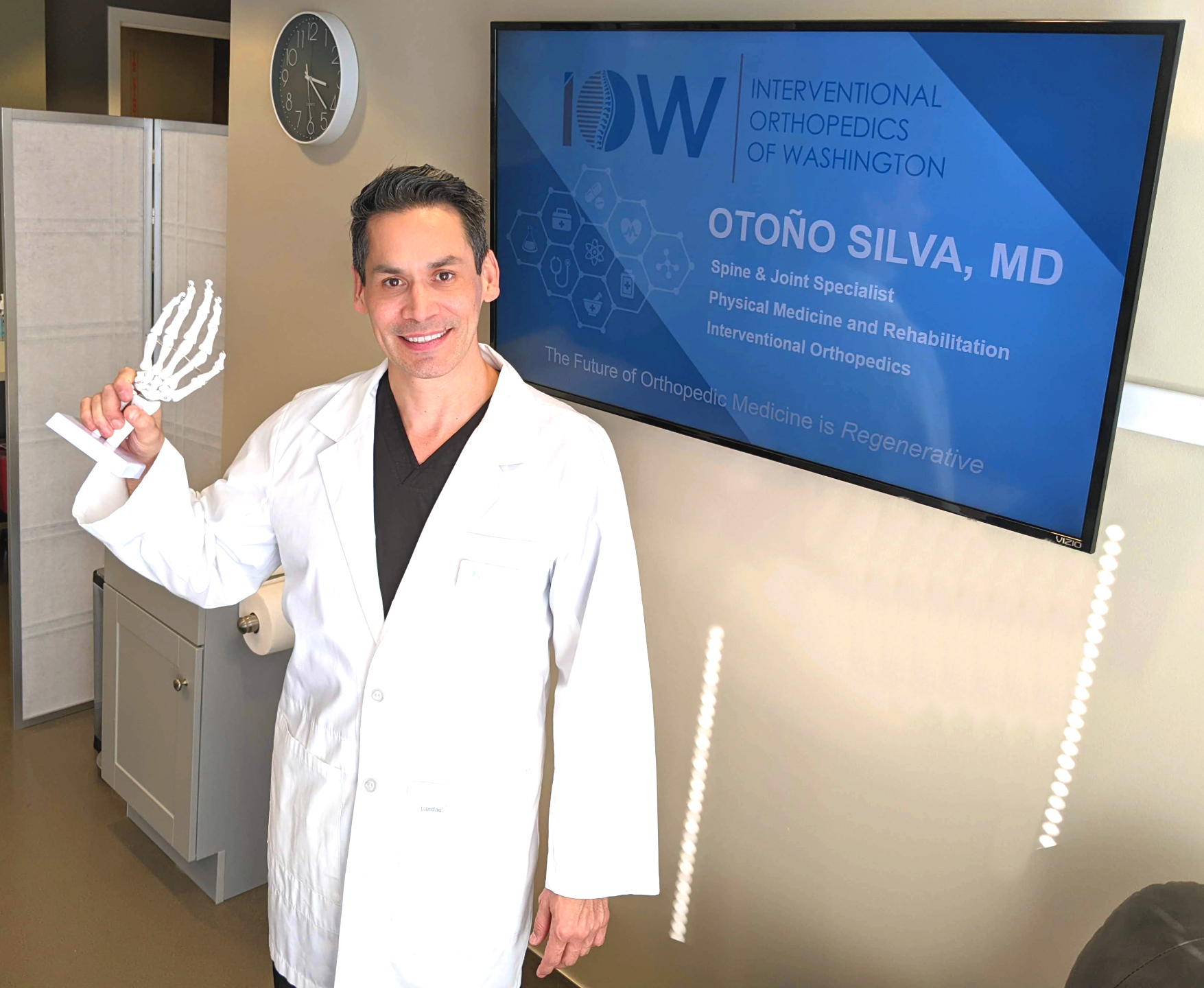 If you are one of the millions of Americans who are living with chronic pain or the emotional turmoil of an anxiety disorder, you may be suffering from an overactive autonomic nervous system. Thankfully, Interventional Orthopedics of Washington has a new treatment that could put you on the path to healing. 
Offered by the practice's lead clinician and orthopedic specialist, Dr. Silva, the cutting-edge treatment technology is now available to patients who are suffering from conditions like chronic pain, anxiety disorders, and PTSD.
More details can be found at https://iowmed.com/stellate-ganglion-block-sgb
Following on from recent commendations of Stellate Ganglion Block (SGB) on high-exposure programs like 60 Minutes, The Doctors, and the Joe Rogan Podcast and in numerous clinical peer-reviewed studies, Interventional Orthopedics of Washington is proud to be adding this exciting new methodology to its established roster of treatment programs.
A term that may be unfamiliar to many readers, the Stellate Ganglion can be found in both sides of the neck. It refers to the collection of nerves that sit alongside the top of the spine and control the sympathetic responses of the autonomic nervous system.
This nervous system is responsible for the function of key organs and is directly linked to the body's blood flow, heart rate, respiration rate, bowel and bladder function, reflexes, and more.
However, this system is extremely vulnerable to stressors. As such, when it is triggered by conditions including chronic pain from migraines or PTSD, it can enter into a negative feedback loop where the autonomic nervous system becomes constantly overstimulated and overactive, flooding the body's fight or flight response and worsening the symptoms experienced by sufferers.
In these cases, medical intervention is required to bring the body's sympathetic responses back to balance.
This is where Dr. Silva and his team at Interventional Orthopedics of Washington come in. Dr. Silva uses the Stellate Ganglion Block procedure to 'reboot' the system. The SGB procedure is quick and relatively pain-free and takes place in the clinic's premier facility using real-time ultrasound guidance.
Many patients experience an immediate feeling of relief from their symptoms and can be discharged shortly after their SGB treatment.
Dr. Silva is the head clinician at Interventional Orthopedics of Washington, an image-guided injection and regenerative therapy specialist.
In addition to its new Stellate Ganglion Block procedure, the clinic continues to offer a range of treatments, including prolotherapy and platelet-rich plasma (PRP) therapy.
A spokesperson for the center said, "The SGB procedure allows the sympathetic system to turn off, then back on, or 'reboot', which can result in a new state of sympathetic tone that is more in harmony with the greater autonomic system. By temporarily numbing or 'blocking' the traffic in the cervical sympathetic chain, it is believed that the parts of the brain that control the fight or flight response are allowed to reset, resulting in relief of symptoms."
If you have been feeling trapped in a negative cycle of poor physical and mental health, a Stellate Ganglion Block may be the answer.
Visit https://iowmed.com/stellate-ganglion-block-sgb to see how Dr. Silva and his team can help you to begin living pain and anxiety-free.
Sponsor Ads
Report this Page
Created on Apr 9th 2022 02:01. Viewed 57 times.
Comments
No comment, be the first to comment.