Reduce Hiring Expenses With Programmatic Job Ads & Distribution For Recruiters
by PRC Agency
PR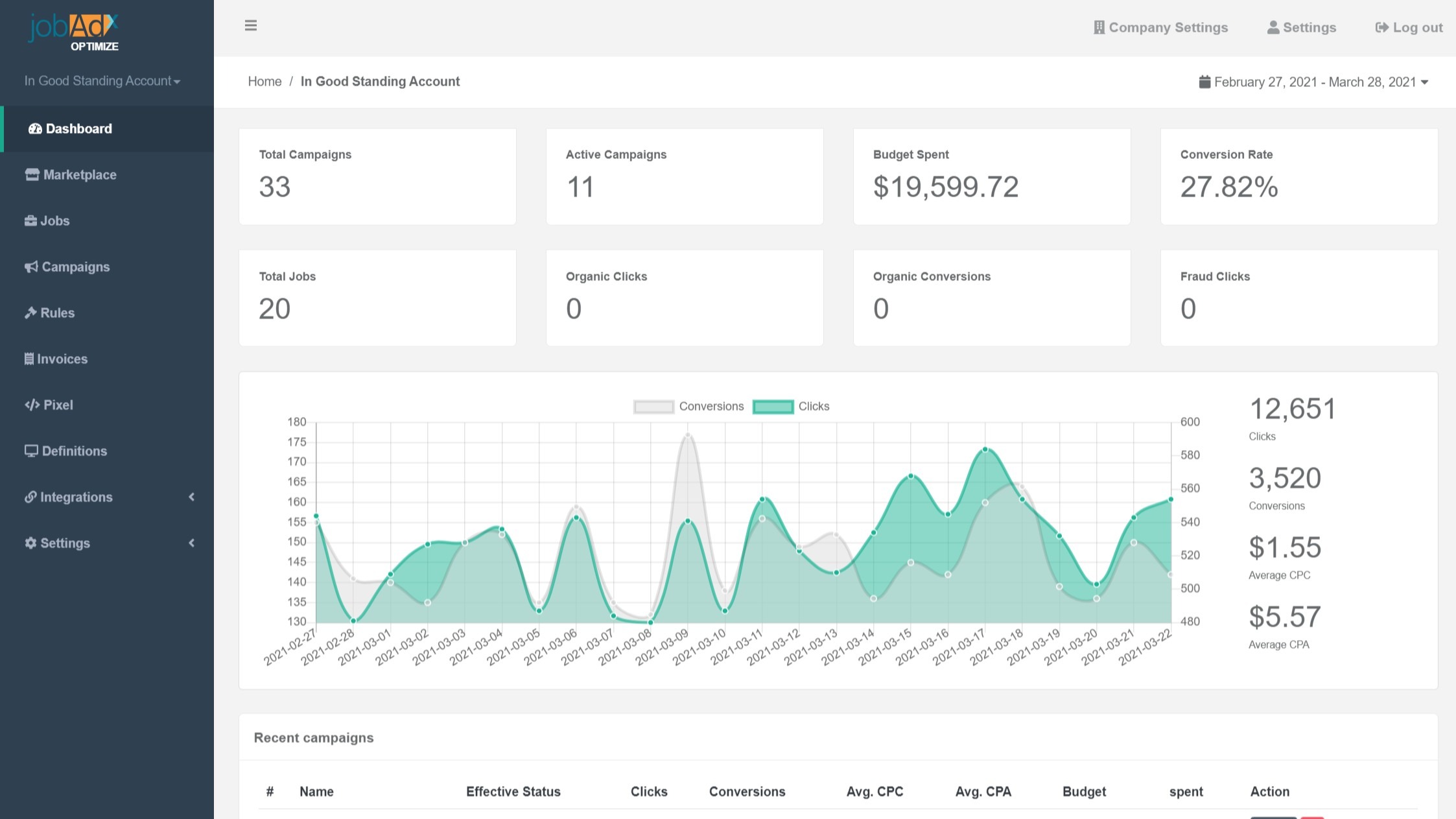 As a recruiter, you are a vital link between your company and the vast pool of talent currently looking for work. However, those highly skilled individuals are constantly moving and adapting to a shifting online landscape. How, then, are you meant to react quickly enough to keep up with them when you have so many potential places to look?
The answer is, of course, that manually scouring every forum, job site, and social media platform by hand is essentially an impossible task. Even with a dedicated team, doing so would take far longer and far more resources than you could ever devote to the cause.
JobAdX knows this better than anyone, and they have devised a solution that you can use to build job ad campaigns in only a few minutes, instantly reaching a network of over 1000 job sites to maximize your reach and minimize ad spend. They also host a variety of tools that allow you to optimize to boost your efficiency even further.
To see these amazing tools in action, visit https://www.jobadx.com
JobAdX is committed to helping employers of all sizes stay on top of the rapidly shifting talent landscape, and their platform can help you do exactly that. Their programmatic job advertising tools are updated continuously in response to new developments and industry trends.
When you use the JobAdX platform, you can take advantage of both of their programmatic platforms, which provide you with adaptive and flexible tools depending on your needs.
These two modules, dubbed "Exchange" and "Optimize", offer differing degrees of control over how job ads are distributed. Each provides the benefits of programmatic job advertising and can be used in tandem to create a rounded-out and relatively hands-off advertising experience for recruiters.
These tools allow goal-driven hiring teams to more effectively find the talent they are seeking by providing centralized after-action reports alongside constantly updated analytics. The "Optimize" method includes additional control options to more closely manage ad spend and distribution, but at the cost of efficiency.
Interested parties can take a virtual tour of both the "Optimize" and "Exchange" platforms on the JobAdX website in order to better decide which method may be right for their business.
No matter which method you choose to use, both platforms offer powerful automation tools and access to a large catalog of partner networks.
This most recent update also includes the new additions to JobAdX's fast-growing job board partners network. JobAdX onboarded over 100 new global job sites in the past few months with a focus on quality instead of quantity.
The JobAdX platform is being maintained by a small team of passionate innovators who are determined to help make the small business hiring experience easier, faster, and more cost-effective. They have already helped hundreds of brands access programmatic tools, including many of the largest names in the food, healthcare, hospitality, and retail industries.
Currently, JobAdX is also offering free $500 advertising credit for new clients.
To book a demo or read more, visit https://www.jobadx.com
JobAdX 40 Ivy Bridge Drive, Hamilton, Ontario L8E 0A4, Canada Website https://www.jobadx.com
Sponsor Ads
Report this Page
Created on Mar 16th 2023 02:12. Viewed 40 times.
Comments
No comment, be the first to comment.