Reasons to Hire a Professional Interior Design Company for Office Renovation
by Neeraj Singh
Interior Designer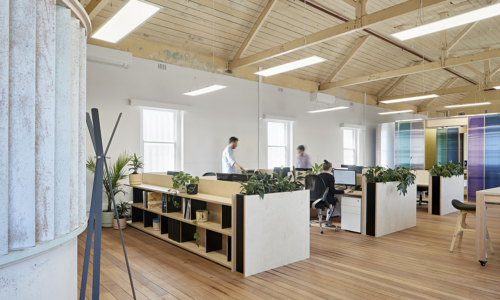 Considering the fact that office design plays a huge role in employee engagement and business growth, the need for a good office design company for your office cannot be ignored. No matter whether you are moving to a new office space or looking forward to improving the old one, the whole process of office design involves a great amount of time and money. Hiring a professional company to help you plan and design the space properly will ensure a great value for your investment. Mentioned below are a few key reasons why you should assign the renovation and design work to a professional interior design company in Gurgaon, Delhi, or any other city.
Avoid mistakes
Thinking about redesigning the office space without any expert support can increase the possibility of making costly mistakes. A professional interior designer has a proper knowledge, expertise, and the art of visualisation that will help you to get the workspace designed as per your imagination and style. With years of experience and high levels of industry knowledge, the company will make a well-informed decision; thus, there will be no chances of mistakes and pitfalls.
Get tailored solutions
One of the best reasons to hire a professional office design company is that you will get customised solutions, designed as per your business requirements and budget. The professionals will ensure that the workspace is not just aesthetically pleasant, but functional and productive too. The office layout and design will reflect your business goals and vision. With extensive knowledge, the professional interior designers will give you a range of choices which you might not have thought of on your own. Also, a professional company has its own collection of catalogues with options including floorings options, colour schemes, and wall textures.
Time management and cost-saving
A professional company has great experience in both of these aspects. They use the right planning and strategies to design your project such that it ensures a smooth and efficient process. The experts in such companies already develop strategic choices, so they do not need to experiment with different designs, styles, and material needs that help them to finish their work in a timely manner and within a given budget. They will provide you extensive options for furniture, office accessories, and lighting fixtures, all available within your budget.
Compliance with rules and regulations
The most important part about hiring a professional interior designer is that they have the right knowledge about structural, MEP, and architectural aspects of a space. This exposure gives them an advantage when it comes to planning and designing a workplace in compliance with the regulations and building codes. They also understand the tricks of coordinating with contractors and architects and prioritising their work.
In addition, a professional office design company will give you an accurate idea of what you can expect the outcome to be. It will allow you to raise your queries or add your point of view so they can make changes in the plan to match your business needs. Make sure you choose the best interior design company in Gurgaon, Delhi, or any other city and get started.
Sponsor Ads
Report this Page
Created on Aug 14th 2020 03:58. Viewed 344 times.
Comments
No comment, be the first to comment.