Plastic-Free Vegan Hair Care: Natural Shampoo & Conditioner With Shea Butter
by PRC Agency
PR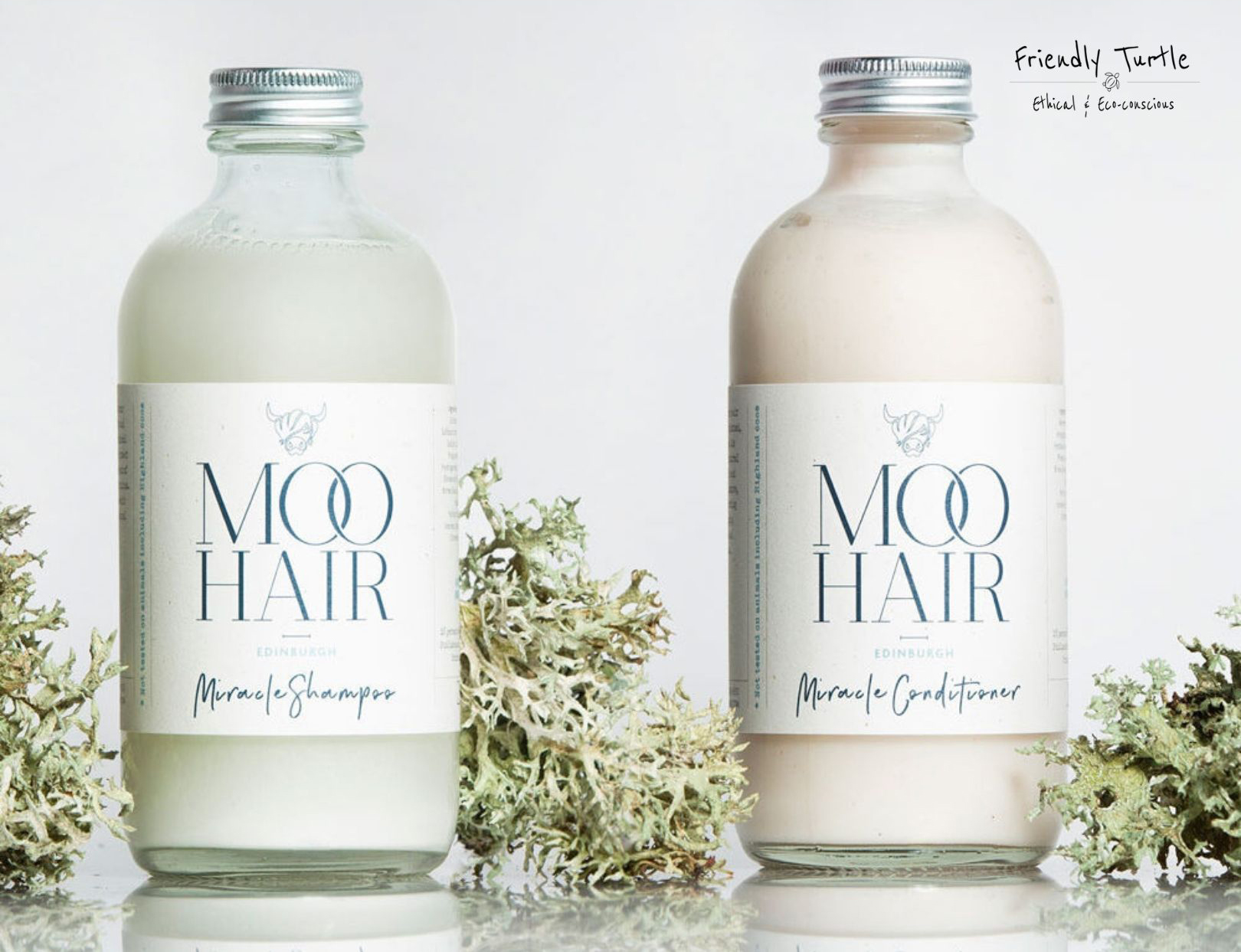 You don't have to sell seashells by the seashore anymore to survive with an eco-conscience! In fact, you don't even have to leave your living room. Or bathtub, for that matter - except to answer the door.
And yes, if you do - by any chance - have a turtle or tortoise companion at home, he or she will likely follow you. They do that. But please don't wait! They're a bit too slow for the post.
Friendly Turtle - the company, not your pal - which offers over 1700 products, now offers solid vegan shampoo bars, liquid shampoos, and conditioners derived from natural non-ionic surfactants - suitable also for areas with water high in dissolved calcium and magnesium, or healthy 'hard water.'
Check it out at https://www.friendlyturtle.com/natural-shampoo-bars
The UK-based company, founded in 2018 by sustainable living advocate Ricky Wallace, now provides natural shampoos that add volume to your hair, leaving it soft and shiny - features typically associated with conventional, chemical-based hair products. These zero-waste and plastic-free products are shipped locally in the UK and to Europe and North America.
Globally, the natural shampoo market - led by Europe and North America with a 60% combined share - is expected to grow at over 3% annually over the next few years to reach almost $1.5 billion. The larger organic hair care market is growing at double that rate. Organic shampoos have spiked in popularity due to heightened awareness of and concern for environmentally friendly practices - particularly among younger consumers. Buyers are more aware of the harmful effects of synthetic ingredients and increasingly shun chemical-based hair care products with parabens and sulfates.
Friendly Turtle's line of hair care products includes 2-in-1 solid shampoo and conditioner bars that are ideal if your hair is typically resistant to natural shampoo, and also if you have coloured hair. Their coconut-based surfactants facilitate the gentle washing process, and the unrefined shea and cocoa butter oils aid in conditioning. Natural shampoo bars are available for dry and curly hair, oily and fine hair, and itchy scalps. The 2-in-1 solution lessens the adjustment period experienced by many people with damaged hair when switching from chemical-based to natural organic shampoo.
Featured products include the Botanical Shampoo Bar With Cornflowers & Marshmallow, a 130-gram coconut milk shampoo bar, and Friendly Turtle's top-rated Rugged Nature Shampoo Bar in Peppermint & Eucalyptus. Unisex body wash sets are also available.
Inspired by sustainable living and care for the environment, Friendly Turtle was established to help people create positive changes that protect the environment, encourage ethical trade, and support small businesses.
One customer remarked: "Over the moon with my first order. Really impressed with the products. In particular, I love the shampoo & conditioner 2 in 1 bar... my hair has never felt so clean and soft. Looking forward to placing my next order."
And if you have a dog and a tortoise, all bets are off. No worries about the doorbell, though!
Go to https://www.friendlyturtle.com and you will marvel at the selection, the thought process that goes into every product being sold, and the wide range of environmentally-friendly brands being promoted.
Sponsor Ads
Report this Page
Created on Apr 12th 2022 22:23. Viewed 167 times.
Comments
No comment, be the first to comment.