No-Win, No-Fee Lawyers In Atlantic City Help Motorcycle Accident Victims
by PRC Agency
PR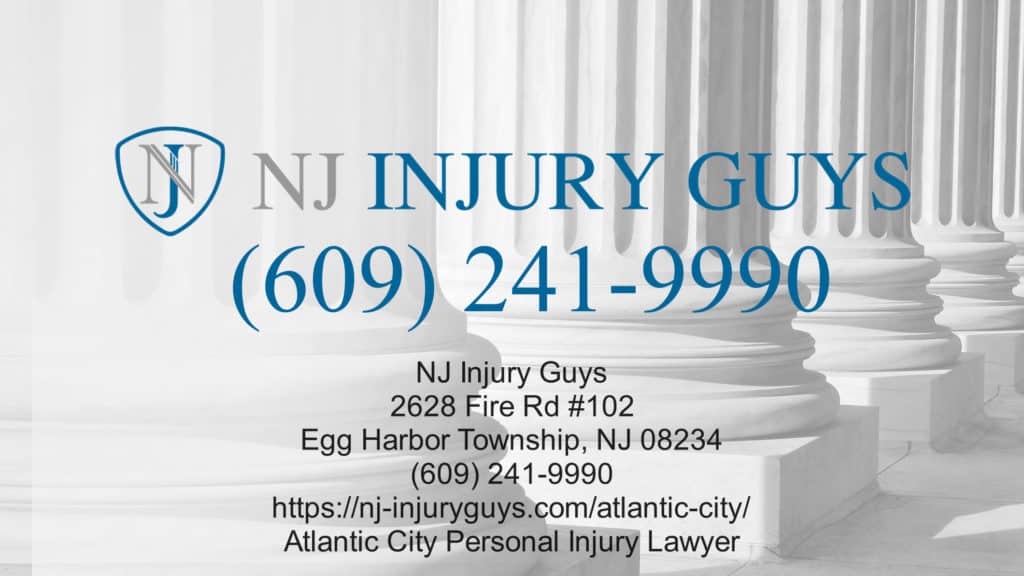 If a motorcycle or car accident has changed your life, NJ Injury Guys Atlantic City believes you deserve fair compensation.
The lawyers represent injured victims like yourself, and the loved ones of injured victims, if you are seeking reparations and damages following a significant or traumatic motorcycle accident. NJ Injury Guys Atlantic City knows that the implications of your accident have likely been extremely far-reaching and may have altered your life forever. As such, they are proud to be fighting for justice and for fair compensation for accident victims like you.
Go to https://nj-injuryguys.com/car-accident to find out more.
According to recent NSC Injury Facts motorcycle accident figures, although motorcycles make up only 3% of all registered vehicles in the country, and as little as 0.6% of all vehicle miles traveled, motorcyclists account for 14% of traffic fatalities, 18% of occupant fatalities, and 4% of all occupant injuries. These are percentages that rise every year and that make motorcycles, in effect, the most dangerous vehicle for you to drive or ride in the US.
With this in mind, NJ Injury Guys Atlantic City believes it is essential that you are represented fairly in court, and to the same extent as automobile drivers.
Whether you are a motorcyclist or an auto accident victim - who the attorneys continue to represent - they can help you bring forward a legal motion that will seek damages and compensation for your immediate emergency care bills, ongoing medical issues, loss of income, emotional trauma, and more.
Moreover, NJ Injury Guys Atlantic City also has a no-win, no-fee policy, making them the smart choice for you if you are looking to recover your fees and injury expenses. To see if the attorneys are the right fit for you, they also have a 24/7 injury advice consultation hotline.
NJ Injury Guys Atlantic City is the Atlantic City office of New Jersey's largest collective of personal injury law firms. They have developed a fierce reputation across the state for their dogged pursuit of justice for accident victims.
A spokesperson for the lawyers said, "Motorcycle accidents caused by negligence can result in severe injuries to a motorcyclist or their loved ones. With the help of an auto accident lawyer, victims of such accidents may be able to recover compensation for medical bills, lost wages, damaged property, and more."
If you have been the victim of a severe motorcycle or car accident, you could stand to gain a significant sum of money by taking your case to court.
Visit https://nj-injuryguys.com/atlantic-city to see how NJ Injury Guys Atlantic City can get you justice.
Sponsor Ads
Report this Page
Created on Nov 30th 2022 02:35. Viewed 24 times.
Comments
No comment, be the first to comment.