New Children's Picture Book Teaches God & Christ's Love Through Poetry
by PRC Agency
PR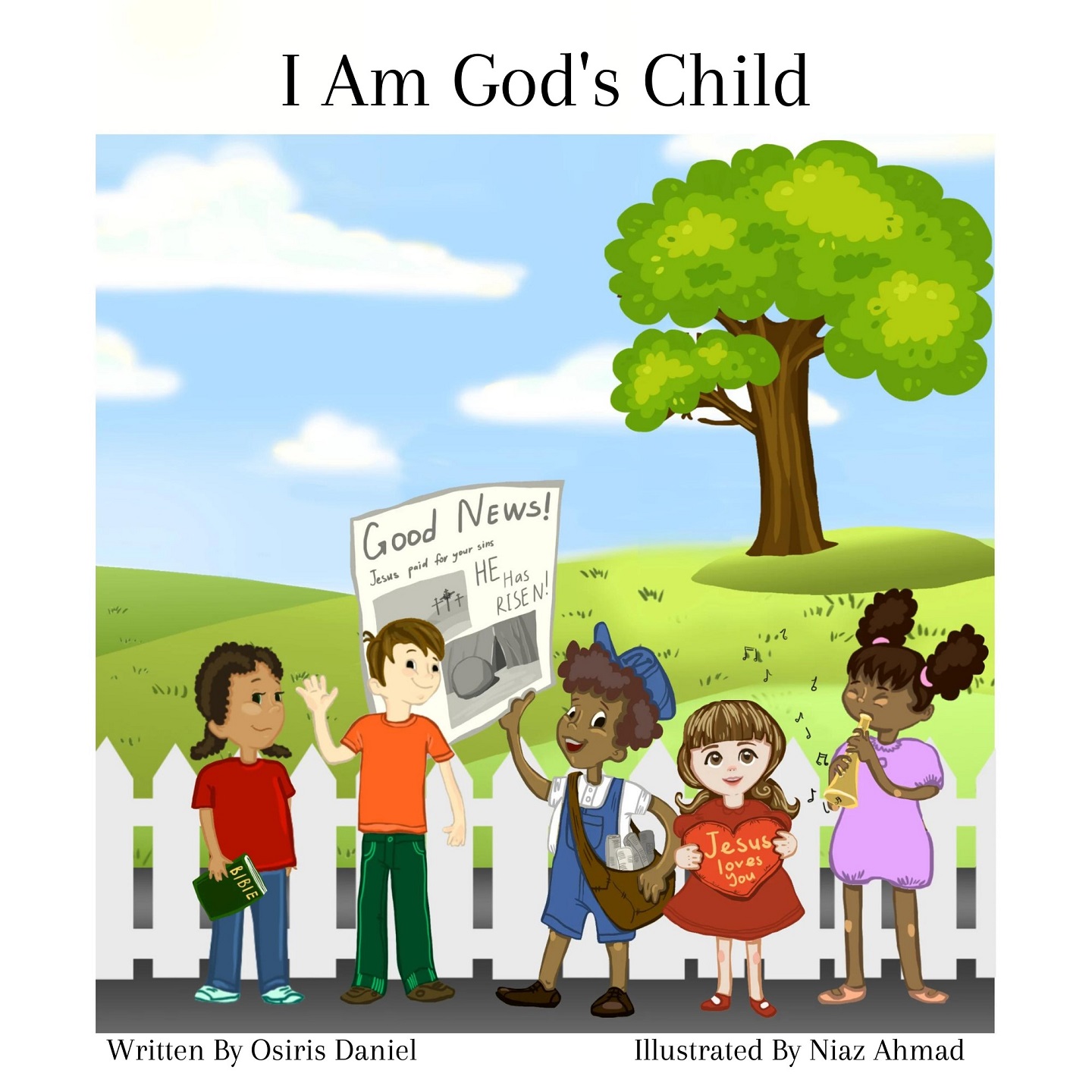 Abundant Grace Corner believes it is never too soon to start introducing your children to the love and spiritual fulfillment of the Christian faith. 
That's why they have published their inspired new picture book. Titled "I Am God's Child", the book focuses on the relationship that your children can have with both God and Jesus Christ and preaches the love, blessings and grace that is only offered through a life lived with Christian morals. 
Go to https://jslink.co/iagcamp1 to find out more.
Written by Osiris Daniel and illustrated by Niaz Ahmad, the book has been released at a time where global peace, stability and happiness seem to be at an all-time low. As the world reacts to the conditions of global conflict and a prolonged state of pandemic, Daniel believes that it is ever more pressing for adults and children alike to connect with a higher belief system.
Released as a collection of individual poems that flow in a lyrical nursery rhyme manner, Abundant Grace Corner believes that the book is suitable for young Christians of all ages.
In these times of hardship, the book focuses on the abundance of love, joy and strength which comes from religious faith, and is designed to remind your son or daughter of the gift of being a child of God. 
Featuring lines like "I am a new creation. I am special in every way. My creator made me so, from the hairs on my head to my little pinky toe," the book balances playful rhymes and imagery with an inclusive and heartfelt message. 
Complemented by vivid, fairytale-styled illustrations that your children are sure to love, with beautiful depictions of the blue skies and verdant greens of the natural world, the book's visuals complement its vision of happiness and fulfillment through faith.
Daniel believes that "I Am God's Child" would be a worthy addition to your personal library and would also make for an excellent choice for Sunday School teachers given its focus on God's love, blessings through Jesus Christ and its age-appropriate style.
You can now purchase the book on Amazon as a hardback or a paperback. You can also download it as an e-book for Kindle.
Abundant Grace Corner is proud to be offering inspiring and uplifting literature for young Christian minds.
A spokesperson for Daniel said, "The goal of the new book is to help you introduce the Word of God to your child with simple messages of hope. Often, children become overwhelmed with the language of sacred texts and do not understand that the essence of Christianity is one of love. 'I am God's Child' was written to share the good news of God's grace and teach the blessings of Jesus Christ."
Abundant Grace Corner wants to help you welcome your son or daughter into a life of blessing and eternal love.
Visit https://jslink.co/iagcamp1 to purchase your copy of "I am God's Child" today.
Sponsor Ads
Report this Page
Created on Apr 9th 2022 02:01. Viewed 141 times.
Comments
No comment, be the first to comment.